Stroke and Cerebrovascular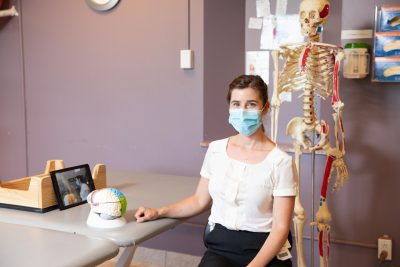 Unity Health's Stroke and Cerebrovascular program comprises a multidisciplinary team of stroke neurologists, surgeons and other experts in stroke rehabilitation along with a dedicated administrative teams focused on providing world-class care for patients with stroke and cerebrovascular diseases.
While stroke is a devastating disease, our team of specialists at Unity Health works day and night to ensure we provide you with world-class medical care, in keeping with our organization's mission to provide compassionate physical, emotional and spiritual care to all in need.
---
Stroke and Cerebrovascular at St. Joseph's Health Centre
Each year, St. Josephs Health Centre serves and cares for hundreds of people who have suffered from a stroke, which can be a life-altering event. St. Joseph's provides neurological care to patients suffering from stroke and collaborates closely with regional partners to ensure stroke expertise is available 24 hours a day, seven days a week.
30 The Queensway
Phone: 416-530-6000
Clinics & Services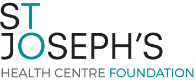 Stroke and Cerebrovascular at St. Michael's Hospital
Fully affiliated with the University of Toronto, St. Michael's Hospital is one of three regional Comprehensive Stroke Centres in Toronto. In partnership with other regional sites, St. Michael's provides leadership to the region in the development, implementation and coordination of Best Practice Stroke Care across the entire continuum including stroke prevention, acute care, rehabilitation and community re-engagement.
One of the program's main priorities is health equity in stroke. Our doctors, nurses and allied health-care providers are strong advocates of racial, gender, geographic and socioeconomic equity in stroke care.
The stroke unit and inpatient program is supported by the Stroke Assessment and Treatment Team, which is comprised of a case manager, care and transitions facilitator, physiotherapist, occupational therapist, speech language pathologist, dietitian, pharmacist and clinical nurse practitioner, all of whom have expertise in the care and management of patients with stroke and cerebrovascular diseases.
Clinics & Services
The world-class Stroke and Neurology Clinic at St. Michael's provides rapid access to patients needing stroke and neurological care. Our clinic team includes specially-trained expert vascular neurologists, clinical stroke nurse specialists and administrators dedicated to treating complex strokes and cerebrovascular diseases by providing the best neurological and cerebrovascular expertise in the country.
Our neurologists work closely with other experts such as neurosurgeons and cardiologists. The clinic's goal is to provide care for stroke survivors, improve quality of life, and together with patients and families, create an action plan to help prevent future strokes.
We provide the following services:
Physical exams
Risk screening
Stroke treatment and management
Post-Stroke Clinic
Stroke prevention
Rapid Stroke Evaluation Clinic
Cerebrovascular Neurology consultation
Neurological consultation (in-person and tele-consultations)
Read more
St. Michael's Stroke Inpatient program features 24/7 availability for emergency consultation and treatment of stroke patients. In collaboration with other experts, the stroke specialists are dedicated to providing world-class care for both the treatment and prevention of stroke and cerebrovascular diseases.
Read more

Stroke and Cerebrovascular at Providence Healthcare
Providence's Stroke Rehabilitation Program has achieved Stroke Distinction, which means it is recognized by Accreditation Canada for excellence in stroke care. The program provides exceptional rehabilitation services for people who have recently had a stroke.
Clinics & Services
The Stroke and Neuro Clinic offers assessment and rehabilitation services to individuals with recent strokes or neurological conditions who are outpatients of Providence Hospital and acute care centres. Interdisciplinary care is provided through nursing, occupational therapy, physiatrist, physiotherapy, speech language pathology, social work and therapeutic recreation (individual and/or group setting).
There is a specific focus placed on improving mobility and function, optimizing independence, ensuring effective re-integration into the community and management of other post-stroke complications, including pain and depression. The program's overall objective is to comprehensively improve quality of life for stroke survivors.
Read more

As of April 1, 2021, St. Michael's Foundation amalgamated with Providence Healthcare Foundation and all receipts will be issued by St. Michael's Foundation.
We are pleased to let you know that your donation will go directly to the organization and priority that you have designated.
Last updated September 15, 2023