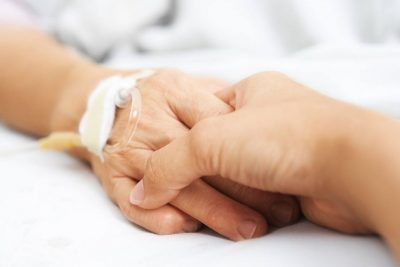 Palliative Care
At Unity Health Toronto, the focus of our Palliative Care Units is to manage distressing end-of-life symptoms like pain, nausea and difficulty breathing, while providing comfort for terminally ill patients. At all three Unity Health sites, we provide compassionate care to address the physical, emotional, spiritual and practical needs of patients and their families because we believe everyone's final days should be lived in an environment conducive to celebrating a life well lived.
Palliative Care at St. Joseph's Health Centre
The​​ Palliative Care Program at St. Joseph's focuses on ensuring a high quality of life for patients in their final days. We strive to uphold values of compassion, human dignity, community, inclusivity and excellence through all three areas of the program.
6th Floor Morrow Wing
416-530-6696
647-407-3356 (Advance Practice Nurse)
This cohort is located on the medical/oncology unit on the 6th floor of the Morrow Wing. The cohort comprises up to 10 beds for inpatients and their families who meet the criteria for inpatient care on a Palliative Care Unit. These beds are primarily for patients at the end of life. These beds can be accessed by a referral for consultation to the Advance Practice Nurse in Palliative Care. A dedicated 10-bed palliative care unit is under construction at St. Joseph's  with expected completion 2022/23.
This service includes Family Medicine physicians who consult on inpatients across the hospital in various stages of an individual's disease trajectory. This service can be accessed by any physician across the hospital via request for consultation to help with pain and symptom management during the course of a life-limiting illness, all the way to end-of-life care. In addition to Palliative Medicine consultation, a referral for consultation to the Advance Practice Nurse in Palliative Care for inpatient care can be made. Reasons for referral may include consultation for education, transitional planning and staff and family support, covering topics spanning across advance care planning, funeral planning, home palliative care, and symptom management.
This service is focused on connecting outpatient/ambulatory patients and their families with Palliative Care services in their community. At present this is completed by a referral for consultation directly to the Advance Practice Nurse in Palliative Care. A dedicated outpatient/ambulatory clinic at SJHC is under construction and is expected to be completed by 2022/23.
Ongoing education and support for patient, family and staff education is also provided through the distribution of the following resources: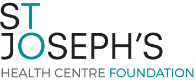 Palliative Care at St. Michael's Hospital
The St. Michael's Palliative Care Service provides both inpatient care on our 10-bed unit, a consultation services for individuals admitted to the SMH site as well as the Symptom Improvement Service, which provides outpatient support.
Our palliative care unit is a 10-bed unit comprised of three large semi-private rooms and four single rooms. The space is designed to support patients as well as their family/caregivers with an open-concept kitchen/lounge/dining area and laundry facilities. With an environment structured for comfort and convenience, communication tools including iPads are available on the unit to support virtual visits for patients and families if needed. Our team of professionals is there 24/7 to support and meet the individualized needs of our patients.
4th Floor Donnelly Wing
416-864-5226
Fax: 416-864-5297

Palliative Care at Providence Healthcare
Our 33-bed Palliative Care Unit is located on the 3rd Floor of the D-Wing. We have a legacy of compassionate care that addresses the physical, emotional, spiritual and practical needs of people experiencing the end-stage symptoms of a life-limiting illness.
3rd Floor (D3) and 1st Floor (D1) D-Wing
416-285-3744
Referrals
Physician referral is required. To make a referral, please complete the Palliative Care Common Referral Form or Resource and Matching Referral (RM&R) pathway.
Completed referral forms should be faxed to our Admissions office 416-285-3759.
If you have questions, please call our Admissions Hotline 416-285-3744.
For additional information on how to make a referral, please download and read our Referring Partners Guide.

As of April 1, 2021, St. Michael's Foundation amalgamated with Providence Healthcare Foundation and all receipts will be issued by St. Michael's Foundation.
We are pleased to let you know that your donation will go directly to the organization and priority that you have designated.
Last updated May 27, 2021