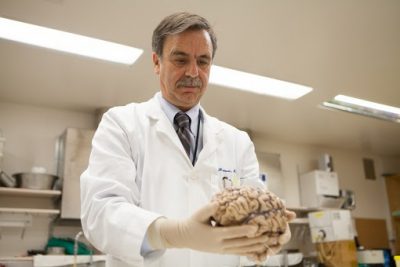 Neurology
Unity Health's Neurology program provides care for patients with a variety of neurological diseases and disorders.
Neurology at St. Joseph's Health Centre
St. Joseph's Neurology program cares for patients living with disorders of the brain, spinal cord and nervous system. The team of highly trained specialists at St. Joseph's provides assessment and treatment for a wide variety of conditions including seizure disorders and stroke.
The clinic is staffed by a specialist in disorders of the nervous system including the brain. The clinic provides assessments and consultations for problems like seizure disorders, headaches, stroke, neuromuscular disorders and Parkinson's disease.
3rd floor, East Wing
Phone: 416-530-6043
Ambulatory Care Centre: Monday to Friday, 8 a.m. to 4 p.m.
Booking/registration: 7 a.m. to 4:30 p.m.
In St. Joseph's Neurophysiology Laboratory, our team of highly experienced technologists and neurologists perform electroencephalography (EEG) and electromyography (EMG) testing. EEGs are primarily used to detect seizures/epilepsy.  EMGs, together with a neurology consultation, are used to diagnose diseases of the peripheral nerves and muscles.
3rd Floor Morrow Wing, Room 3M-03
Phone: 416-530-6119
Fax: 416-530-6360
Monday to Friday, 8 a.m. to 4 p.m.
Referrals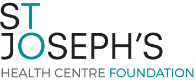 Neurology at St. Michael's Hospital
The Neurology program at St. Michael's includes the neurophysiology lab and general neurology clinic.

Last updated October 08, 2021