Dentistry
Unity Health provides dental care and treatment including teeth cleaning, x-rays. fluoride treatment and more to our communities.
---
Dentistry at St. Joseph's Health Centre
Dental Clinic
A dental surgeon provides on-site dental treatment to individuals who may have an underlying medical condition. This service is covered by the Ontario Health Insurance Plan. Patients are seen on a referral basis only.
1st Floor Gilgan Family Wing
Clinics & Services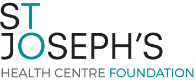 Dentistry at St. Michael's Hospital
We offer dental services to adults who:
Have no private dental insurance
Are covered by a government-sponsored dental plan (Ontario Works, Ontario Disability Support Program, Interim Federal Health Program, Non-Insured Health Benefits Program, Healthy Smiles Ontario)
Are patients of St. Michael's Hospital academic Family Health Team with urgent dental conditions requiring treatment (pain, acute infection)
We also offer dental care for children and youth up to the age of 17.
All of our dental services are provided by dentists, dental hygienists and dental assistants from Toronto Public Health. Here is what they offer:
Dental exams and x-rays
Teeth cleaning
Fluoride treatment
Fillings and sealants
Extractions
Root canal treatment on selected teeth
Partial and full dentures (after you pay a fee)
Not all services are available to everyone. We will let you know what services you are eligible for.
Lower Level 80 Bond St.
Monday, Tuesday, Thursday and Friday, 8 a.m. to 4 p.m. Wednesday, 10 a.m. to 6 p.m.
Clinics & Services

Last updated September 18, 2023