Centre for Clinical Ethics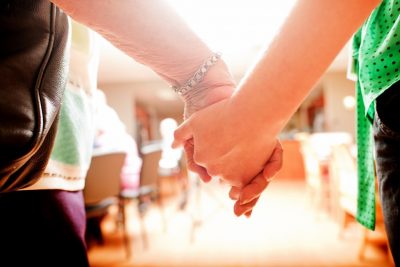 Our purpose at the Centre for Clinical Ethics is to provide expert guidance in compassionate and thoughtful ethical decision-making across health care. We do this through education, case consultations, policy development and research.
Our 5 guiding principles are grounded in our Catholic tradition and values:
Human dignity – Respect for human dignity and personhood
Inclusivity – Care for all who need us
Partnership – Collaborate with patients, families, caregivers, communities, healthcare providers, learners and leaders
Trust – Foster and develop relationships of trust
Reflective leadership – Bring creativity and innovation to healthcare settings and the field of bioethics
Anyone can request a consultation with the Ethics team.
Please contact our office 416-530-6750 during business hours or page the ethicist on-call at 416-864-5070 #4211 for emergencies/after-hours. If paging, please leave your 10 digit phone number and extension.
To learn more about the Centre for Clinical Ethics, please see our report online here.
The GREAT Framework
As we make decisions in health care and administration in the hospital, it is important to do so with a principle-based, ethical approach. The Centre for Clinical Ethics at Unity Health Toronto has launched a new ethics decision-making framework called GREAT.
This framework will help us follow these key steps when making key decisions at work:
Get background information
Identify initial judgements
Distill judgments
Name the options
Assess the options
Reflect on organizational values
Articulate the choice
Reflect and learn
Access the GREAT Framework here, an associated worksheet for clinical cases here and the organizational decision-making tool here.
This framework replaces the previous ethics decision-making tool (YODA) and has been designed to benefit all staff at Unity Health Toronto – clinical and non-clinical – in making work-related decisions.
Visit our website: ccethics.com.
---
Last updated September 18, 2023