Social Work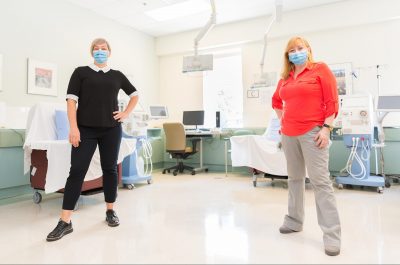 Our social workers provide a wide range of support and services to patients and families across all program areas at Unity Health. As an integral part of the health-care team, social workers play a vital role in assisting patients and their families cope with the issues that can accompany hospitalization. We help inpatients, outpatients and patients' families to:
Deal with crises, grief, loss and bereavement issues
Cope with illness and other life stressors
Identify and solve problems with relationships
Enhance communication with the medical treatment team to enable patients and families to be active partners in their own healthcare
Access hospital and community services
Provide information and referral on community resources for treatment and support
Many of our social workers participate in evidence-based research and teaching initiatives within their programs and in partnership with academic institutions. We also provide clinical and academic placements to graduate students from the University of Toronto and York University. Our profession is regulated under the Social Work and Social Service Work Act (1998). All social workers at Unity Health are registered members of the Ontario College of Social Workers and Social Service Workers.
Resources
---
Last updated August 25, 2021