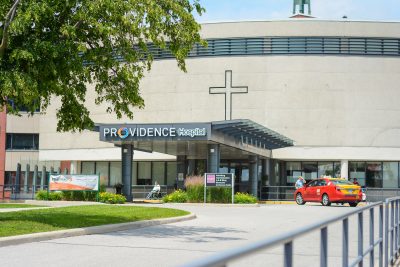 Providence Healthcare
Providence is a Catholic health-care organization and a leader in rehabilitation, palliative care, long-term care and community programs in Toronto.
3276 St. Clair Ave. East,
Scarborough, ON
M1L 1W1
416-285-3666
Parking
Paid parking is available on-site. Parking pay stations are located at:
Hospital main reception
Clinics entrance
Palliative Care
Cardinal Ambrozic Houses of Providence
The exit gate
On-Site Directions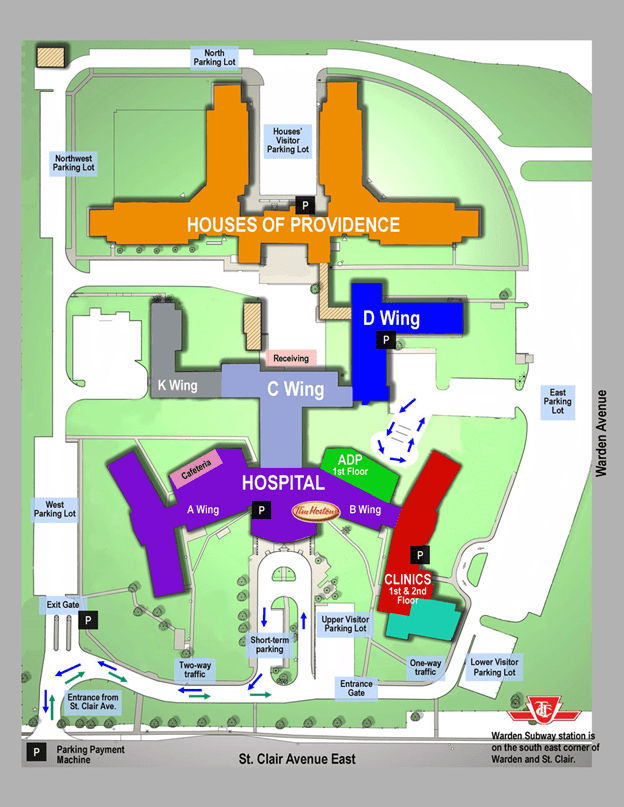 As of April 1, 2021, St. Michael's Foundation amalgamated with Providence Healthcare Foundation and all receipts will be issued by St. Michael's Foundation.
We are pleased to let you know that your donation will go directly to the organization and priority that you have designated.
Last updated October 31, 2023