Medical and Diagnostic Imaging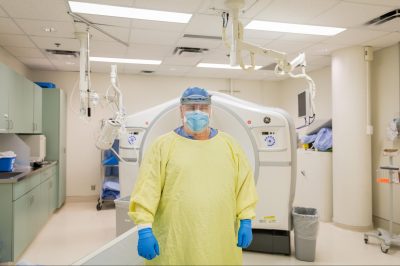 Unity Health provides patients with medical and diagnostic imaging services such as CT scans, MRI exams, X-rays, nuclear medicine scans and ultrasounds using the latest methods and technology available. We perform thousands of exams at St. Joseph's Health Centre, St. Michael's Hospital and Providence Healthcare each year.
Our Medical and Diagnostic Imaging departments are made up of multidisciplinary teams including radiologists, technologists, sonographers, nurses, aides, clerical staff, and RIS/PACS team. Each team member plays a distinct role in facilitating patients through their procedures and providing reports for physicians so patients receive appropriate treatment. Our programs are accredited through the Michener Institute for Applied Health Sciences and the University of Toronto and we support student clinical placements from a variety of academic institutions.
The scans and tests we offer include:
CT scan. A computerized tomography scan (CT or CAT scan) uses computers and rotating X-ray machines to create cross-sectional images of the body while the patient moves through the gantry (circular donut-shaped part of the scanner) on a movable table the detectors collect data to create an image. These images provide more detailed information than normal X-ray images. A CT scan can be used to visualize nearly all parts of the body and is used to diagnose disease or injury as well as to plan medical, surgical or radiation treatment.
MRI. Magnetic Resonance Imaging (MRI) is a diagnostic procedure that allows physicians to see detailed images of the internal structures of the patient's body using a large magnet, radio waves and a computer.
Nuclear Medicine. Nuclear medicine is a medical imaging specialty that uses radioactive materials known as radioactive tracers to diagnose and treat disease.  Nuclear medicine exams are a safe, non-invasive way to assess organ and tissue function.
Angiography/Interventional Radiology. Angiography is the study of blood vessels and organs by injecting contrast media (X-ray dye) into arteries or veins and taking pictures as the contrast media flows through these blood vessels. Interventional radiology uses x-ray and ultrasound imaging to perform minimally invasive surgical procedures that diagnose and treat medical conditions.
Ultrasound. Ultrasound technology is a safe and painless way to see the different tissues of the body. Please view patient prep instructions for ultrasound here.
X-Ray. X-rays are a form of ionizing electromagnetic radiation. Electromagnetic radiation exists on a scale with lower-powered energy like microwaves, radio waves and visible light at the bottom, and higher-powered energy like X-rays, gamma rays and particulate radiation at the top.
Breast Imaging. Breast Imaging is used to help identify and diagnose any abnormalities that can be found in the breast. We provide a wide range of screening and diagnostic examinations of the breast using imaging. This includes: digital radiography, ultrasound and interventional procedures including MRIs.
Bone Mineral Density (BMD). BMDs are a low-dose x-ray exam that measures the mineral content and density of the bones.  This test helps determine if a person has osteoporosis, if they may be at risk of breaking bones (fracture risk), and if medications or supplements are needed to help prevent bone loss.
---
Medical and Diagnostic Imaging at St. Joseph's Health Centre
St. Joseph's Diagnostic Imaging Department performs around 186,000 exams per year and has one of the shortest wait times in the GTA from physician referral to exam completion, which allows for quick diagnoses and timely treatment for patients.
Ground Floor Barnicke Wing
416-530-6169
Fax: 416-530-6060
Booking Office Hours: Monday to Friday, 8 am to 4 pm
Holidays, closed.
Outpatient Hours of Operation by Modality (excluding statutory holiday unless otherwise indicated):
MRI – 24/7, except Christmas and Boxing Day
CT – Weekdays, 8 am to 4 pm
Interventional – Weekdays, 8 am to 4 pm
Ultrasound – Weekdays, 6 am to 7 pm
Nuclear Medicine – Weekdays, 7:30 am to 3:30 pm
X-ray – Weekdays, 8 am to 4 pm
Fluoroscopy – Weekdays, 9:30 am to 12 pm
BMD – Monday, Wednesday, Friday, 8:30 to 11:30 am, Tuesday and Thursday, 12:30 to 3:30 pm
Mammography – Tuesday, Wednesday and Thursday, 8 am to 7:30 pm, Friday, 8 am to 3 pm
Diagnostic Imaging records are available to patients through a secure, online application called PocketHealth.
Clinics & Services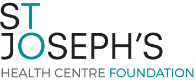 Medical and Diagnostic Imaging at St. Michael's Hospital
Please note: We will do our best to honour scheduled appointments. However, if there is a patient that requires urgent care, this means we may need to reschedule appointments last-minute to accommodate. If there is a change to your appointment we will contact you immediately, otherwise, please consider your MRI or CT appointment confirmed and plan to arrive for your appointment as scheduled.
Clinics & Services

Medical and Diagnostic Imaging at Providence Healthcare
Medical imaging services provided at Providence Healthcare include X-Ray and Ultrasound.
3276 St Clair Ave E.
416-285-3666 ext. 4068
Fax: 416-285-3611
Monday 8 a.m. to 4 p.m.
Tuesday to Friday, 8:30 a.m. to 4:30 p.m.
Clinics & Services

As of April 1, 2021, St. Michael's Foundation amalgamated with Providence Healthcare Foundation and all receipts will be issued by St. Michael's Foundation.
We are pleased to let you know that your donation will go directly to the organization and priority that you have designated.
Last updated September 18, 2023