Redevelopment
---
As we celebrate over 100 years of compassionate quality care and to accommodate the urgent health needs of our growing community, St. Joseph's is embarking on a major hospital redevelopment project.
Thanks to an investment of more than $1 billion from the provincial government, planning is well underway to build a new state-of-the-art patient care tower on the southeast corner of our campus. The new tower will replace aging infrastructure, support connected and inclusive services through digital and physical transformation and create much-needed additional capacity for our:
Emergency Department
Medical and surgical inpatient programs
Mental health inpatient programs
Intensive Care Unit
Operating rooms
This transformative plan will create the best care experiences together for our patients, families and communities now and for generations to come. This is the future of health care in Toronto's west end: personal, connected and accessible. It's close to home, where you and your loved ones need it most.
Once complete, this major redevelopment project will help us end hallway health care, significantly improve the patient care experience, operate more efficiently and economically and improve access for those in our community who are most vulnerable.
Our communities are growing and so are we:
500,000 west-end residents served by St. Joseph's
125,000 new residents – 15% population increase – expected in the next 10 years
100,000 emergency department visits per year
21,000 admissions per year
Our new state-of-the-art patient care tower will include an expanded emergency department and new spaces for operating rooms, critical care and medical, surgical and mental health inpatient programs. We're planning to add over 100 new beds, for a total of over 400 beds.
Current stage of planning
The Ministry of Health has a five-stage process for capital planning projects. Unity Health has received approval for our Stage 2: Functional Program application to the ministry. This brings us another step closer to securing the future of health care in the west end of Toronto. More information on what this means and the various stages can be found below.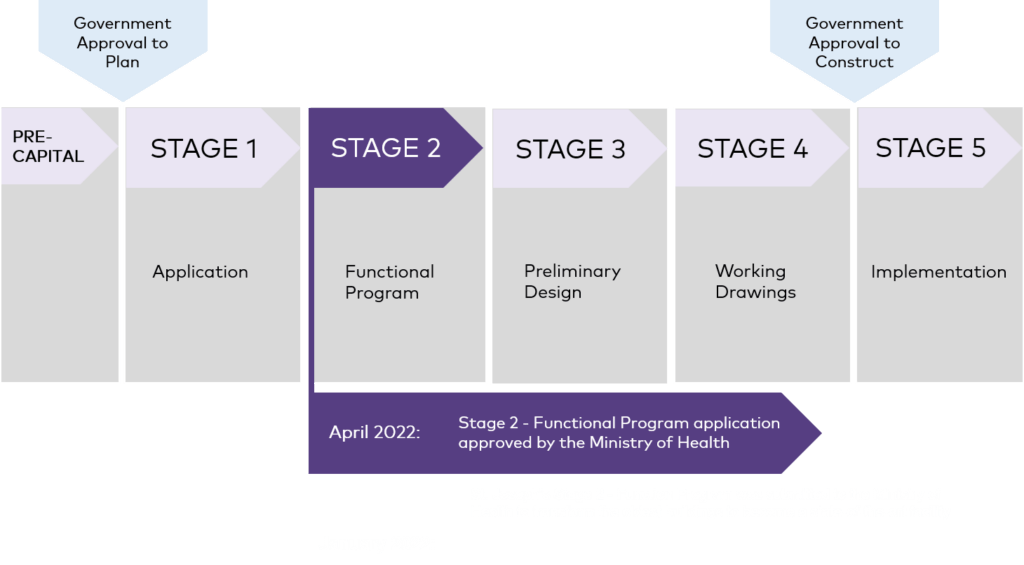 We're still in the early stages of planning and working closely with the Ministry of Health and Infrastructure Ontario on timelines. We anticipate a five-year construction period, slated to begin in 2028. For the latest update on timelines, please see the most recent Market Update from Infrastructure Ontario.
Latest updates
Questions
Unity Health is still in the early planning stages. As we advance our thinking on this project, please know we're committed to working with our St. Joseph's and west-end communities. Community engagement and consultation will be critical to redeveloping St. Joseph's in a way that best serves the needs of our patients, families and neighbours. In the meantime, if you have any questions, please email communications@unityhealth.to.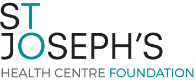 In 2014, St. Michael's embarked on an ambitious redevelopment project to transform patient care. Now, we're starting on the next phase of the project – replacing our 100-year-old Shuter Wing, located on the north end of the hospital, with a new building at the corner of Bond and Shuter streets.
The new building, which will feature an expanded and redesigned ambulatory area of the Emergency Department, is being designed to meet the newest standards of patient care.
Throughout the demolition of the existing Shuter Wing and subsequent rebuild, patients and families at St. Michael's may experience some noise or vibration. Please note that patient care and patient and staff safety remain our top priorities and we'll be monitoring this work at all times to ensure that everyone at St. Michael's remains comfortable and safe.
If you have any concerns about the project while in hospital, please connect with your care team. Questions about the project can be directed to BuildingSMH@smh.ca. You can also find answers to some of the most commonly asked questions in the Q-and-A below.
No. The parking lot at 209 Victoria St., on the west side of the Li Ka Shing Knowledge Institute, will continue to be available throughout the project. Other options for parking include:
Green P lots across from the hospital's Queen Street entrance and behind Metropolitan United Church on the east side of Bond Street
Eaton Centre, located one block west on Yonge and Shuter streets
No. Teams, clinics and departments who previously worked in the Shuter Wing have been relocated to other parts of the hospital. Services will not be affected, including care in our Emergency Department.
The Shuter Wing is being rebuilt to meet the newest standards of patient care.
The new structure will house an expanded and redesigned ambulatory area of the St. Michael's Emergency Department, built to improve the patient experience and patient flow. Features of the new space include:
Dedicated waiting area
Private exam rooms
Confidential discharge suite
State-of-the-art caregiver pod
Large walk-in entrance
More information and an early rendering of the new structure can be found in this web story.
The interior and structural demolition is expected to be completed in the spring of 2023. The rebuild is expected to be completed by early 2025. Please note that these dates are subject to change.

Last updated December 21, 2022