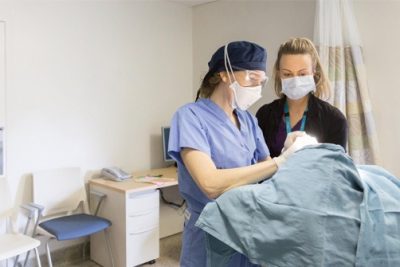 Dermatology
Dermatology clinics at Unity Health focus on the assessment and management of a spectrum of common and rare skin conditions including acne, psoriasis, eczema, rosacea, benign lesions, nail infections, skin cancer as well as other less common skin, nail and hair diseases.
Dermatology at St. Joseph's Health Centre
3rd floor, East Wing
416-530-6043
Mohs micrographic surgery is a procedure to remove skin cancers (basal cell carcinomas and squamous cell carcinomas). Mohs surgery is used mostly for high-risk cancers on the head and neck, where keeping normal tissue around the cancer is important.
During the Mohs procedure, a physician will remove the skin cancer, examine the removed tissue under a microscope to ensure that the cancer is fully removed, and then do reconstructive surgery to close the wound.
Mohs surgery is a one-day procedure that does not require an overnight stay in the hospital. You might need to spend the entire day at the clinic, so it is a good idea to bring water, food and something to pass the time, like a book.
Information for patients
Location: 3rd Floor, East Wing, Ambulatory Care Centre
Click on the links below to learn more about your surgery.
The Mohs Micrographic Surgery Clinic team will work to make you as comfortable as possible during your day at the clinic. If you need to change or cancel your surgery, please notify our office 48 hours before your appointment.
Contact information
Telephone: 416-530-6607
Fax: 416-530-6386
For referring physicians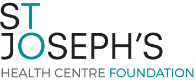 Dermatology at Providence Healthcare
3276 St Clair Ave E., Scarborough
416-285-3619

As of April 1, 2021, St. Michael's Foundation amalgamated with Providence Healthcare Foundation and all receipts will be issued by St. Michael's Foundation.
We are pleased to let you know that your donation will go directly to the organization and priority that you have designated.
Last updated August 31, 2022