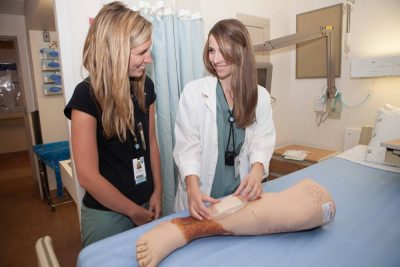 Wound Care
Wound care specialists at Unity Health provide treatment and care for patients living with complex chronic wounds from injury or surgery.
Click through the sections below to find out more about wound care services at St. Joseph's Health Centre, St. Michael's Hospital and Providence Healthcare.
Wound Care at St. Joseph's Health Centre
Working collaboratively with the Community Care Access Centres (CCAC) to provide on-going care for patients in need, the team at St. Joseph's Wound Clinic provides preventative care, treatment and management for a variety of acute and chronic wounds. The clinic is staffed by a dermatologist and nurses specializing in wound care.
1st Floor Gilgan Family Wing
Monday, 8 a.m. to 3:30 p.m.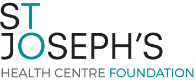 Wound Care at St. Michael's Hospital
Our team of wound care specialists at St. Michael's Hospital routinely provides consultations on complex wounds and our virtual footprint has increased to leverage tools such as Zoom and the Ontario Telemedicine Network (OTN). The Virtual Wound Care Program at St. Michael's Hospital includes:
A Home and Community Liaison to ensure continuity of care for patients.
A Nurse Practitioner to provide ongoing virtual wound consults, monitoring, and education in home, hospital, and community settings.
A Plastic Surgeon with expert knowledge in complex wounds
An Interdisciplinary Team including a nurse specialized in wound, ostomy and continence care, chiropodist, occupational therapist and other surgical teams across multiple disciplines to support the holistic approach for patient with complex wounds
For remote wound care management, a doctor's referral is required. Please complete our referral form.

Wound Care at Providence Healthcare
Providence Healthcare has up-to-date wound assessment and treatment protocols to ensure they're following best practices, regularly conducting wound care rounds to check in on high-risk residents, and making sure those who need them have access to therapeutic, pressure-relieving mattresses, which they recently received more of thanks to a generous grant from Women in Philanthropy for Providence.

Last updated September 10, 2021