Heart & Vascular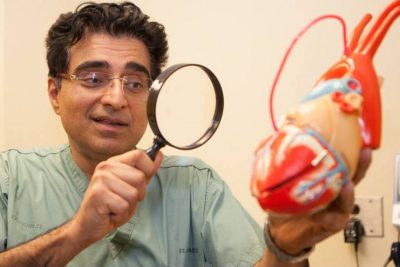 Unity Health's Heart and Vascular program provides the best heart care to patients at every stage of their journey. Our experienced team of cardiologists and cardiac diagnostic technicians specialize in a variety of diseases, fields and services related to heart health.
---
Heart & Vascular at St. Joseph's Health Centre
At St. Joseph's Health Centre, our experienced team of cardiologists and cardiac diagnostic technicians provide people living in West Toronto with excellent heart care for a wide variety of cardiac issues.
Our cardiologists are able to assess, diagnose and treat cardiac-related issues including atrial fibrillation, congestive heart failure and hypertension. Patients requiring care can be referred by their family doctor. Once a referral is received, an appointment will be booked in the next available clinic time.
Ground and 1st Floors (area F) Gilgan Family Wing
416-530-6043
Monday, Thursday and Friday, 9 am to noon
Tuesday and Wednesday, 12:30 to 3:30 pm
Ambulatory Care Centre: Monday to Friday, 8 am to 4 pm
Booking/registration: 7 am to 4:30 pm
The Cardiology and Respiratory Medicine Department provides heart and respiratory care to the communities of West Toronto. We use state-of-the-art diagnostic equipment and tests for cardiac disease.
Our cardiologists diagnose and manage a wide range of cardiovascular diseases including:
Coronary artery disease
Heart rhythm problems (arrhythmias)
Heart valve problems
Heart failure
At St. Joseph's we provide comprehensive access to diagnostic cardiac testing including electrocardiogram (ECG), echocardiography, holter monitoring, Stress Tests (GXT) and nuclear cardiology stress tests. Within Unity health we have access to St Michael's Hospital's cardiac and vascular surgery to ensure complete cardiac care is provided for our patients.
1 East Wing
416-530-6325
Fax: 416-530-6702
An appointment is required for all tests with the exception of an ECG (walk-in from Monday to Friday, 7:30 am to 3:30 pm)
Referrals
The Heart Failure Clinic specializes in taking care of patients with a heart failure diagnosis. The team provides education for patients and their families so that they can better understand and manage their condition. We also optimize your medical therapy to improve your heart failure symptoms, improve heart function, and to decrease the need for hospitalization.
The interprofessional team assesses and recommends treatment for patients diagnosed with heart failure. The team is composed of the following health professionals:
Cardiologist
Registered nurse
Registered dietitian
Physiotherapist
Social worker
During your initial visit you will meet the registered nurse, physiotherapist and cardiologist.  The registered dietitian and social worker are available to you with a referral from the HF team.  Please note your first appointment may last up to three hours during which time some diagnostic tests will be performed, such as blood tests and electrocardiogram (ECG).  An echocardiogram (ECHO) may be performed as well, but you will be notified in advance if this applies to you.
To learn more about your heart failure diagnosis and self-management activities, please visit tedrogersheartfunction.ca
Location
1G South (Monday, Wednesday, Thursday)
3 East (every other Tuesday)
Contact
For general inquires/scheduling: 416-530-6043
Fax referrals to: 416-530-6050
To reach the HF clinic directly: 416-530-6000 ext. 4498
This clinic is for:
Patients with permanent pacemakers
Patients who may need a pacemaker
Patients with pacemakers come to the clinic on a regular schedule. During the clinic visit, patients are seen by device technologists, or a cardiologist who specializes in electrophysiology. They will make sure the pacemaker is working properly.
The Pacemaker Clinic is an outpatient clinic that provides education and follow-up for patients with implanted pacemakers to ensure safe and proper function. Pacemaker appointments are typically scheduled every six months. At each scheduled visit, your pacemaker will be checked by a device certified technologist and reviewed by a cardiologist. Pacemaker implantation and pack changes can be arranged through the clinic and are performed at St. Joseph's in the main operating room.
East Wing, Room 1E-132
416-530-6325
Fax: 416-530-6702
Monday to Friday, 8 am to 4 pm
An appointment is required for all tests with the exception of an ECG (walk in from Monday to Friday, 7:30 am to 3:30 pm)
Referrals
Referrals for implant can be faxed to 416-530-6702 with attention to Pacemaker Clinic. Transfer of pacemaker follow-up requests can be faxed to the above number with attention to the pacemaker clinic.
Clinics & Services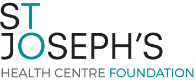 Heart & Vascular at St. Michael's Hospital
The Heart and Vascular Program at St. Michael's is a leader in a range of clinical and academic services in the investigation, prevention and treatment of heart disease and vascular conditions. As the first hospital in Canada to perform a tricuspid valve repair, St. Michael's offers innovative options for the treatment of valvular disease such as mitral clip repairs.
Brain & Heart
Minimally Invasive Cardiac Surgery Clinic
Neurovascular Clinic
Sports Cardiology Clinic
Stroke of Unknown Cause Clinic
The Robert McRae Heart Health Unit
Spontaneous Coronary Artery Dissection (SCAD)
Complex Coronary Angioplasty and Chronic Total Occulusion
Vascular Surgery Clinic
Cardiac Surgery Clinic
Genetic Counselling
Preparing for your Cardiac Catherization Procedure
Cardiovascular Intensive Care Unit (CVICU)
Clinics & Services

Heart & Vascular at Providence Healthcare
Clinics & Services

As of April 1, 2021, St. Michael's Foundation amalgamated with Providence Healthcare Foundation and all receipts will be issued by St. Michael's Foundation.
We are pleased to let you know that your donation will go directly to the organization and priority that you have designated.
Last updated September 19, 2023