Orthopedics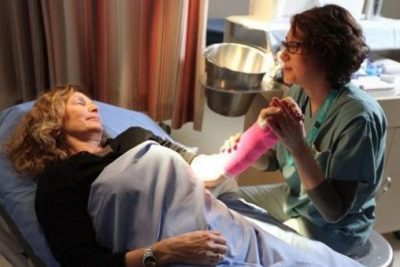 Orthopedic and fracture services at Unity Health provide care for patients of all ages experiencing conditions affecting their musculoskeletal system including the bones, joints and ligaments.
Between St. Joseph's Health Centre, St. Michael's Hospital, and Providence Healthcare we have three Fracture Clinics.
---
Orthopedics at St. Joseph's Health Centre
Fracture and Orthopedic Clinic
The Fracture and Orthopedic Clinic at St. Joseph's provides consultation, fracture management and surgical follow-up care for all age groups. Our care team of orthopedic surgeons, medical residents, orthopedic technologists and nurses work together to provide safe, patient-centred care.
We provide the following services:
Casting and bracing
Follow-up fracture care
Consultations with orthopedic surgeons
Post-operative follow-up care
Osteoporosis screening program
Ground Floor Barnicke Wing
416-530-6128
Fax: 416-530-6691
Monday to Friday, 7 a.m. to 3 p.m.
Weekends and holidays, 7 to 10 a.m.
Clinics & Services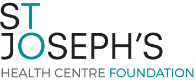 Orthopedics at St. Michael's Hospital
Clinics & Services
The fracture clinic at St. Michael's is dedicated to excellence in the care and treatment of fractures. Our physiotherapists, occupational therapists, physicians and nurses ensure patients receive the best possible care. The clinic specifically offers foot and ankle surgery and upper and lower extremity surgery. Our orthopedic surgeons manage patients who suffer fractures and who require post-traumatic reconstruction, and we also offer excellent postoperative services.
We provide specialized services to the homeless, women with unique health issues (including osteoporosis), the HIV-infected community and the inner-city mentally challenged. We are considered a resource for fracture care on a large scale, and many cases are referred to us from hospitals across the city and province, as well as from national and international institutions. As Canada's leading clinical and basic science researcher in fracture treatment, we are also committed to research and have a biomechanical lab on site.
Read more

Orthopedics at Providence Healthcare
Clinics & Services
The amputee team consists of the physician, prosthetist and rehab assessor (occupational therapist/physiotherapist). Services offered by the amputee team include a client-centred assessment of prosthetic readiness and eligibility for assistive devices funding. Prosthetic prescription is based on discussion and recommendations of all amputee team members including the client.
Read more
The Orthopedic and Amputee Clinic offers consultation, assessment and rehabilitation services to outpatients of Providence Hospital, acute care hospitals and individuals living in the community with acute musculoskeletal injuries and amputation. Services include pain management, physiotherapy (group and/or individual sessions) and occupational therapy.
Read more

As of April 1, 2021, St. Michael's Foundation amalgamated with Providence Healthcare Foundation and all receipts will be issued by St. Michael's Foundation.
We are pleased to let you know that your donation will go directly to the organization and priority that you have designated.
Last updated September 14, 2023