Ten great things that happened this week
February 17, 2022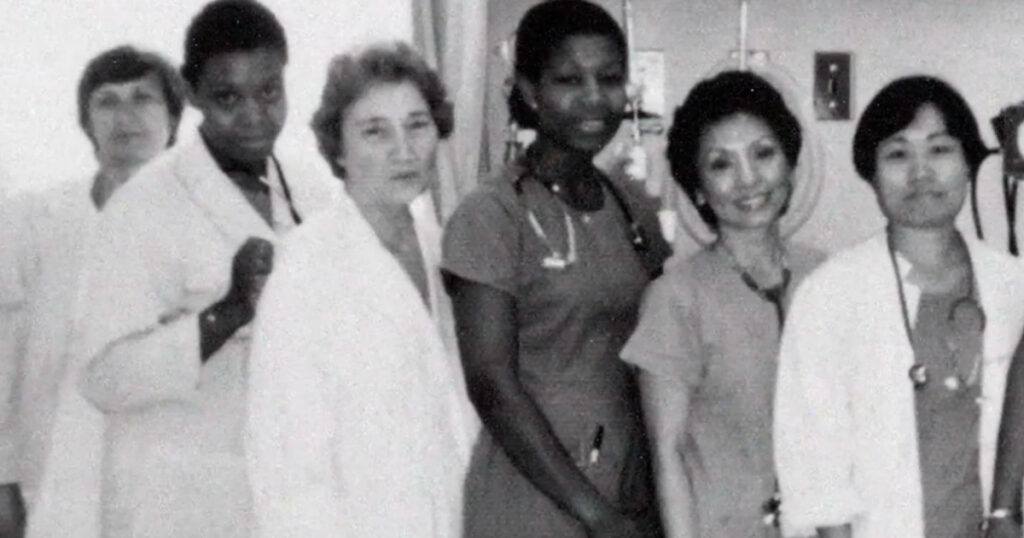 Each week, we share a list of 10 great things that happened at our sites. Do you have a story you'd like to share? Send it to communications@unityhealth.to.
1. Unity Health honors Black History Month in town hall
Unity Health Toronto held a special Black History Month Town Hall on Feb. 15. Several peakers presented, including wellness and culture experts Saran James-Vaughn and Negus Medin, as well as Order of Canada recipient, nurse, activist and former Toronto Councillor Beverley Salmon. Themes discussed at the meeting included how to draw on the very best of Black culture and traditions, and how to use the lessons from Black history to support well-being. Watch a video about the history of Black nursing professionals that was shown at the town hall.
2. Dr. Ashley Verduyn assumes role of Vice-President of Medical Affairs and Chief of Providence Healthcare
Dr. Ashley Verduyn assumed the role of Vice-President of Medical Affairs and Chief of Providence Healthcare. In an announcement this week, Dr. Tim Rutledge and Dr. Tom Parker welcomed her to her new role and highlighted her work as a respected health leader. "She has been instrumental in establishing Providence Healthcare's leadership and expertise in the long-term care sector and the broader health-care system during the pandemic and has worked to strengthen our relationships with other long-term care homes, acute care hospitals and community services in Toronto, as well as the University of Toronto." Congratulations Dr. Verduyn!
3. Unity Health partners with Kensington Health to address surgical backlog
In an effort help clear the surgical backlog, Unity Health Toronto has entered into a partnership agreement with Kensington Health's Screening clinic to perform colonscopy screening and minor endoscopy procedures at the community-based clinic. The program, launched in mid-December, aims to perform close to 1,000 colonoscopy procedures by June 31. The partnership is part of the province's strategy to clear the backlog, and is the first of its kind in the Toronto region. "We hope to continue this partnership for a long time, to treat patients in a timely fashion, with high quality care, in the most appropriate clinical setting, whether hospital or community," said Dr. Ian Bookman, Head, Division of Gastroenterology at St. Joseph's Health Centre of Unity Health Toronto and Medical Director at the Kensington Screening Clinic.
4. Calling all mentors: Honouring women and girls in science
To mark International Day of Women and Girls in Science, we spoke with Dr. Katharine Dunlop, scientist at the Keenan Research Centre for Biomedical Sciences, about the importance of having mentors that come from all walks of life. "Look for mentors who represent you, and who come from all different backgrounds. It's important to have female mentors, mentorship from People of Colour and LGBTQ+ mentorship," she said.
5. "The Choreography of Care" captured in video
Unity Health Toronto physicians and staff members honoured the perseverance and dedication of all frontline health workers with a choreographed dance video, entitled "The Choreography of Care." The video features movements that caregivers use every day when caring for patients, and the soundtrack was generated using "found" sounds in the work environment. The video was created with the generosity of the Joy Fund, a fund dedicated to helping teams carry out activities to increase joy in work in their unit or department. "The intention of this film was to acknowledge the human value of frontline workers, not only in their roles, but also as people," co-creator and sport and exercise physician Dr. Sarah Kim said. Watch the video.
6. 'The staff on this unit are powerhouses': Julia Thompson's redeployment story
We spotlighted Julia Thompson, a pediatric research assistant who volunteered to be redeployed in January amid the Omicron wave. Thompson was redeployed to work as a Patient Family Liaison at Providence Healthcare, where she helped co-ordinate visits and provided patients' families with non-clinical updates. "Regardless of one's age or condition, being compassionate is really at the core of how the staff on unit A4 interact with patients. It's inspiring and heartwarming," she said. Read more about her journey.
7. Jasdeep Grewal shares his impressions of working on a hospital floor amid Omicron
Jasdeep Grewal was among the Unity Health Toronto staff who volunteered to be redeployed in January. Grewal, who works as a Faculty & Continuing Education/Professional Development Affairs Coordinator at St. Joseph's Health Centre, was redeployed to work with the Patient Experience Department to set up free Zoom eVisits for patients. He recalled going to a hospital floor for the first time since the start of the pandemic. "You can hear and read about what's happening in the hospital, but to see it first-hand is a different story! My respect, appreciation, and gratitude for our physicians, clinical and administrative staff was high, but it's now off the chart." Read his profile.
8. What will it take to clear the surgical backlog in Ontario? Dr. David Gomez weighs in
According to provincial data, there were an estimated 300,000 fewer surgeries performed in Ontario during the pandemic compared to an equivalent period before COVID-19. Dr. David Gomez, a St. Michael's trauma surgeon and scientist at the Li Ka Shing Knowledge Institute, spoke to the Toronto Star about what it will take to clear the backlog.
9. Is Ontario ready to lift the vaccine passport system? Dr. Fahad Razak shares his thoughts
As Ontario prepares to lift the vaccine passport system on March 1, Dr. Fahad Razak explained on CBC's Metro Morning why a passport based on two doses is "no longer viable." Dr. Razak, an internist and epidemiologist at St. Michael's Hospital, also explained why there are practical challenges preventing the province from adopting a three-dose passport. Listen to the segment.
10. Celebrating staff on Valentine's Day
We wished all members of the Unity Health Toronto community a safe and happy Valentine's Day with a thank-you message on Instagram. The St. Michael's Hospital ophthalmology team also thanked staff members with special Valentine Day gift bags.
Previous Ten Great Things articles