Ten great things that happened
January 06, 2022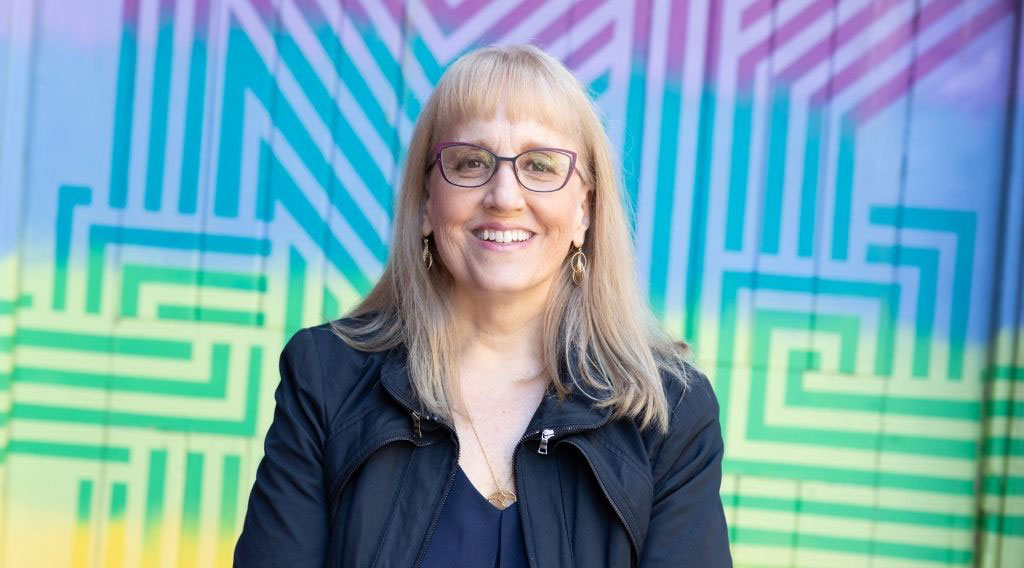 Each week, we share a list of 10 great things that happened at our sites. Do you have a story you'd like to share? Send it to communications@unityhealth.to.
1. Dr. Sharon Straus appointed to the Order of Canada
Dr. Sharon Straus, physician-in-chief at St. Michael's Hospital, has been appointed to the Order of Canada. Dr. Straus, an accomplished scientist and physician, has focused her research on the equitable treatment of populations. As a geriatrician, Dr. Straus has led research looking at how to improve the lives of those who've been hardest hit by COVID-19: older adults. Dr. Straus dedicated the honour to her parents, who she credits with instilling her with values that have shaped her career. "My parents taught us that we have a duty and a responsibility to society to make things better." Read more about the recognition.
2. A 'burning platform for change': Lori Brady shares her hopes for 2022
In a year-end profile, Lori Brady, senior clinical program director, seniors health and ambulatory care, reflected on how COVID-19 presented clinicians with a new patient population with new symptoms, but also new learning opportunities. Lori was part of a team at Providence Healthcare that established one of the first dedicated inpatient COVID-19 rehab programs, as well as an outpatient rehab program for patients who had lingering symptoms of Post-COVID Condition. "I believe the pandemic has created a burning platform for that transformative system change that we need. It really underscored that we have to come together and work in a different way to serve patients, both in times of crises and in times of stability." Read the profile.
3. Honour Roll for December recognizes staff, physicians, teams and learners
Unity Health Toronto staff, researchers, physicians, teams and learners were recognized for achievements, important honours and awards. For the month of December, recognitions included CIHR funded projects, the Choosing Wisely Champion Award from the American Society of Hematology and the American Board of Internal Medicine, and MAP Award winners. Read the Honour Roll.
4. A pediatric registered nurse at St. Joseph's reflects on the challenges and joys in the NICU
What's it like to work in the NICU during the pandemic, where new parents have heightened concerns related to COVID-19? Mahasti Shahlaie Moghaddam, pediatric RN, shared her experience working in the St. Joseph's NICU, where the team worked together to support concerned families and celebrate small victories. "We had to be flexible and work as a team, be confident and strong, and no matter what, we had to help our patients." Read the profile.
5. Spotlight on St. Joseph's new palliative care unit
We spotlighted the new St. Joseph's palliative care unit, which is expected to be completed this summer. The Lake House Palliative Care Centre was made possible by an $11.6-million donation from Hans Koehle, in honour of his late wife, Audree Koehle, who received palliative care at St. Joseph's in 2015. The new 15,000-square-foot unit will offer 10 large private patient rooms, a kitchen, a dining area, a work space and an education centre. Parts of the cottage-inspired unit will also feature views of Lake Ontario. Read more about the unit.
6. How do you reach families with health info during a pandemic? Dr. Ripudaman Minhas shares his plan
Dr. Ripudaman Minhas, a pediatrician at St. Michael's Hospital, spoke with the Canadian Paediatric Society about Punjabi Kids Health, a social media platform that delivers evidence-based health information to families via Instagram, Twitter and TikTok. Dr. Minhas shared his thoughts on reaching BIPOC communities, meeting tight turnaround times and going viral. Read the Q&A.
7. Dr. Fahad Razak outlines what is known about long COVID
As the pandemic evolves, some experts are warning that long COVID, also known as post-COVID condition, is the next looming health "disaster." Dr. Fahad Razak, epidemiologist and internist at St. Michael's Hospital, talks to the National Post about the potentially "staggering numbers" and who could be impacted. Read the story.
8. Dr. Tali Bogler talks Omicron, children and pregnancy on Facebook Live
Dr. Tali Bogler, St. Michael's chair of family medicine obstetrics, joined Jessi Cruickshank, creator of "New Mom, Who Dis?," for a talk about Omicron, children and pregnancy on Facebook Live. More than 400 people tuned in to ask Dr. Bogler questions and get the latest information about COVID-19. Watch the Q&A.
9. Dr. Charles de Mestral publishes paper on diabetes care during the pandemic
Did disruptions to diabetes care during the pandemic lead to more foot complications and amputation? Dr. Charles de Mestral, vascular surgeon and researcher at Unity Health Toronto, published a paper with ICES Ontario that found that foot complications and amputation fell below 2019/2020 levels during the first two waves of the pandemic. Read the paper.
10. Karen McDonald lays out danger of benzodiazepines mixed with illicit drugs
Karen McDonald, operations manager at the Centre on Drug Policy Evaluation at St. Michael's Hospital, spoke to CBC News about the surge of benzodiazepines found in illicit drugs. "It's consistently changing. We feel like we can't keep up with how many new drugs are coming in and out." Read the story.
Previous Ten Great Things articles