Ten Great Things That Happened This Week
September 02, 2021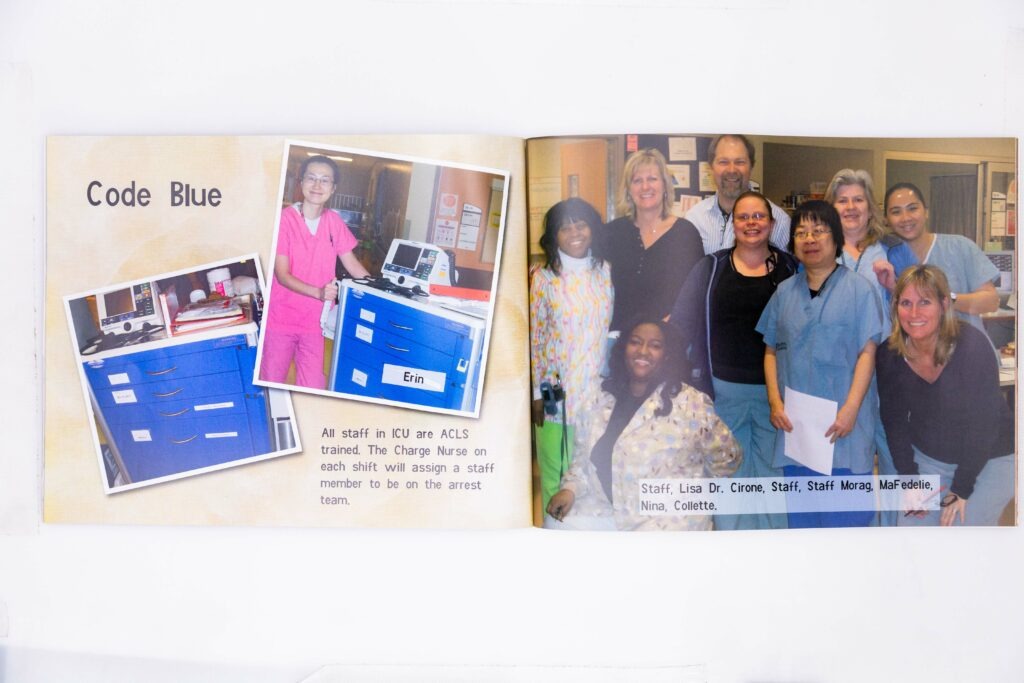 Each week, we're sharing a list of 10 great things that happened at our sites. Do you have a story you'd like to share? Send it to communications@unityhealth.to
1) Unity Health Toronto researchers participate in virtual reality study on COVID-19 and moral distress on health-care workers
Virtual reality is helping researchers from Unity Health, Ryerson University, Ontario Tech University and the University of Toronto unmask the impact of moral distress on healthcare workers during the pandemic. Read how.
2) New survey offers insights for policy makers and health-care providers to address vaccine hesitancy in Canada
A national survey led by Dr. Prabhat Jha has found that at the start of the COVID-19 vaccine rollout, most Canadians planned to get vaccinated, but that intentions were lower among certain demographic groups, including residents of Alberta, Manitoba and Saskatchewan, individuals without a university degree, and racialized Canadians. Learn more.
3) We celebrate Unity Health researchers who are part of August's Research Honour Roll
Every month, researchers across Unity Health celebrate important honours, achievements and awards. Read more about our researchers who were recognized in August.
4) How do you feel about the segment of the population that remains unvaccinated? Dr. Thomas Ungar weighs in
A new Angus Reid survey reveals that most Canadians are indifferent to individuals who still have not had the shot and get sick from COVID-19. Dr. Thomas Ungar, Psychiatrist-in-Chief at St. Michael's Hospital, discusses the attitude towards those who remain unvaccinated on Zoomer Radio.
5) Dr. Prabhat Jha shares his expertise on India and their COVID-19 response
Modelers predicted India would reach a third wave of COVID-19 in August, but so far the country has been faring well. Dr. Prabhat Jha speaks with MoneyControl about India's COVID-19 response and their potential third wave of the pandemic. Read more.
6) Dr. Tom Schweizer publishes study on athletes and concussions
A study by Dr. Tom Schweizer suggests athletes with a history of concussion may show more brain injury from a later concussion when compared to athletes with no history of concussion. Learn more about the research published in Neurology®, the medical journal of the American Academy of Neurology.
7) Dr. Shazeen Suleman co-authors an op-ed on the importance of paid sick days
Parents and caregivers must have access to paid sick days, writes Dr. Shazeen Sulman, staff physician in the Department of Pediatrics at St. Michael's, and her co-author. They explain why this will protect future generations and build a healthier society in their Toronto Star op-ed.
8) We reveal new items from the St. Joseph's 100th anniversary time capsule
Twenty-five years ago, staff and physicians from St. Joseph's sealed a time capsule to be opened during St. Joseph's 100th anniversary. This month, we share some of the new items, which includes photos of the Operating Room staff in 1996 and photo albums from the ICU and Emergency Department teams in 2011. Take a look.
9) Cota and Adult Day Program reopen at Providence
As Unity Health moves toward a pandemic recovery, Providence has started to reopen their Adult Day Program (ADP) and Cota Acquire Brain Injury Adult Day Service (ABI ADS) for a selected few clients who have no access to technology to participate in virtual groups. This is the first time that COTA, a community-based organization supporting adults with mental health and cognitive challenges, will be back on site since the first wave of the pandemic. The reopening plans for these two programs have been a collaborative effort across many different departments at Providence and the clients have been eagerly awaiting its return. 
10) Dr. James Lachaud and colleagues show their support for those affected by the earthquake in Haiti.
Dr. James Lachaud, a research fellow at St. Michael's, is volunteering with local community action groups through the Haitian Coalition of Volunteers to support communities in southwest Haiti that have been affected by the recent earthquake. To support the region, Dr. Lachaud and his colleagues have created a GoFundMe campaign that will facilitate the purchase and distribution of supplies to women and children.
Previous Ten Great Things articles