Ten great things that happened this week
June 17, 2021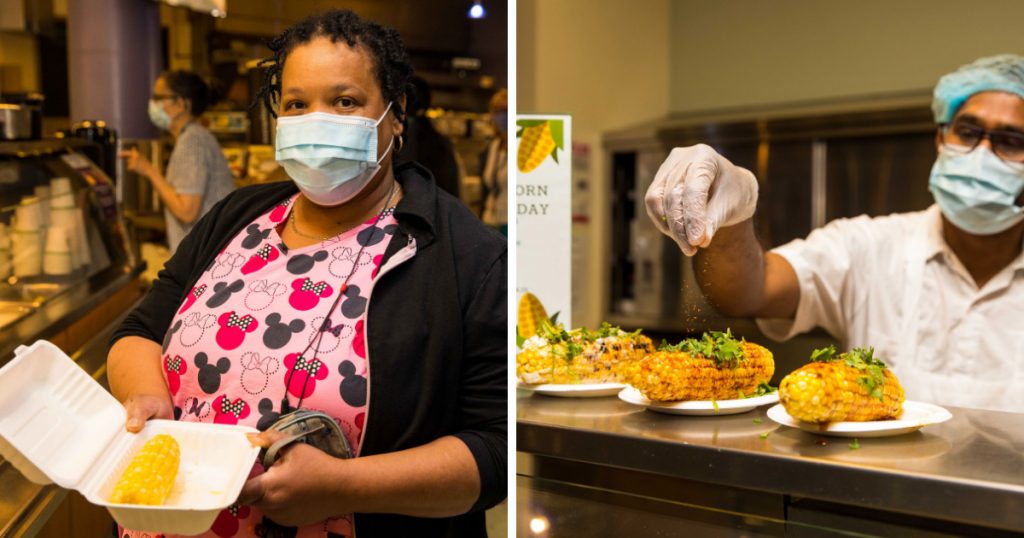 Each week, we're sharing a list of 10 great things that happened at our sites. Do you have a story you'd like to share? Send it to communications@unityhealth.to.
1) Unity Health Toronto raises Pride flags in recognition of Pride month
To mark Pride Month, all Unity Health Toronto sites have raised a Pride flag outside of main entrances for the month of June in celebration and solidarity with 2SLGBTQ+ staff, physicians, learners and patients. Unity Health Toronto is a place where everyone belongs, is welcomed and is celebrated. Pride month is an opportunity to reflect on what we can all do to better support reconciliation and inclusivity for the 2SLGBTQ+ community. Read more.
2) Unity Health Toronto honors Indigenous History Month
This week began with a message from our President and CEO, Tim Rutledge, recognizing there is much we need to do to build and repair relationships and gain the trust of Indigenous people who work and learn here, and the Indigenous communities we serve.  The Indigenous Caucus of the First Nations, Inuit and Métis Community Advisory Panel for Unity Health Toronto also penned an open letter asking for more concrete actions from the Catholic Church. As part of the celebrations happening for Indigenous History Month, Toronto's City Hall is creating a new garden to honour residential school survivors and to provide a space for them to heal from the trauma. Dr. Suzanne Shoush, a family physician at St. Michael's, spoke to CTV about how the Spirit Garden and others like it will help showcase the resilience of survivors. Read more.
3) Unity Health Toronto delivers over 200,000 doses of the COVID-19 vaccine
Thanks to the incredible work by our partners in the West and Downtown East Ontario Health teams, community providers and our staff and physicians, Unity Health has delivered over 200,000 doses of COVID-19 vaccines. We would also like to extend our gratitude to everyone who received their vaccine and is doing their part to end the pandemic. See what people had to say about their vaccination experience.
4) Two researchers receive new or renewed Canada Research Chairs
Dr. Kelsie Thu, a Scientist at the Keenan Research Centre, has been awarded a Canada Research Chair, tier two in lung cancer therapy response. Dr. Prabhat Jha, Director of the Centre for Global Health Research, received a renewed Canada Research Chair, tier one in global health. Read more about the prestigious federal appointment.
5) St. Joseph's Lakeside Café celebrates National Corn on the Cob Day
On June 11, the Lakeside Café team put together a fun menu for National Corn on the Cob Day. Staff and physicians had a chance to sample corn in three ways: Mexican street corn, hoisin glazed and masala. Take a look at the photos.
6) Shara Junaid shares why she got the COVID-19 vaccine
Shara Junaid, Manager of Infection Prevention and Control at St. Joseph's and St. Michael's, got her COVID-19 vaccine to protect her family and those around her from the virus. "The factor of herd immunity is important – of getting the COVID-19 vaccine not just for yourself but also in order to create a blanket of protection for those who can't get vaccinated," says Junaid. Read her story.
7) Feeling uneasy as Canada gradually reopens? Dr. Thomas Ungar says it's a normal reaction
Many people may feel anxious as the COVID-19 pandemic recedes and restrictions lift. Dr. Thomas Ungar, Psychiatrist-in-Chief at St. Michael's, says the feeling is normal and "it's going to take some time for you to get comfortable again." He spoke to the National Post on entering into a post-COVID world.
8) We spotlight Sonya Booker in our Behind the Mask series
When the pandemic hit, Sonya Booker wanted to contribute to the COVID-19 response. She stepped in to help build the COVID-19 Call Centre and Contact Tracing teams at Unity Health Toronto. "Getting to build two teams from the ground up has been the silver lining of this pandemic." Read her story #BehindtheMask.
9) Dr. Saadia Sediqzadah shares how she is combating vaccine hesitancy within her family
Dr. Saadia Sediqzadah, Psychiatrist at St. Michael's Hospital, will not let her family members hold her newborn baby if they do not get vaccinated. "It's not personal. I'm looking out for my child." Read more in the Globe and Mail.
10) CityNews Edmonton and CBC News Manitoba spotlight the I'm Ready program
A new pilot project hopes to end HIV in Canada by removing barriers to getting tested and helping the undiagnosed get connected with care. Dr. Sean Rourke, who is leading I'm Ready – a national HIV self-testing research program, speaks to CityNews Edmonton and CBC News Manitoba about the initiative.
Previous Ten Great Things articles