Ten great things that happened this week
July 15, 2021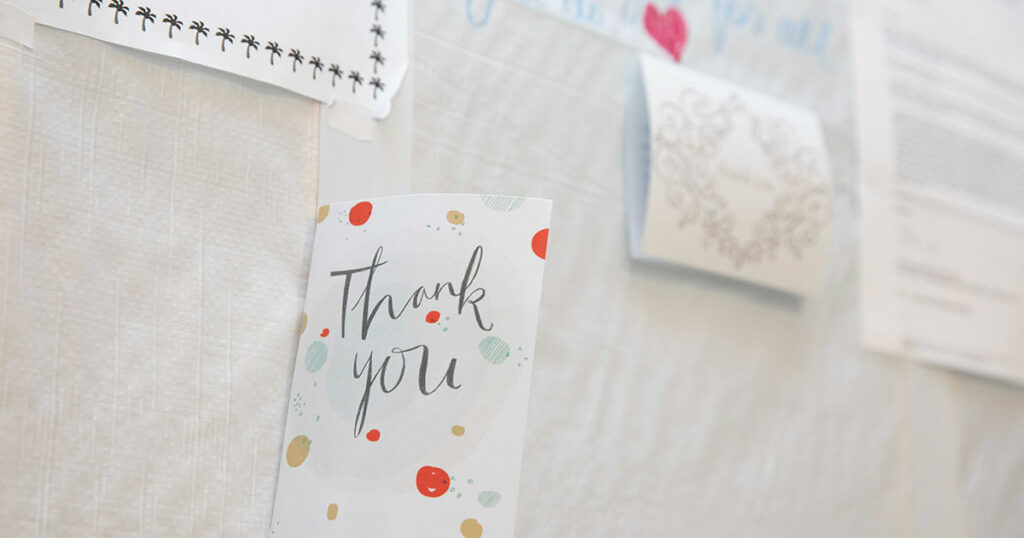 Each week, we're sharing a list of 10 great things that happened at our sites. Do you have a story you'd like to share? Send it to communications@unityhealth.to.
1) Unity Health moves towards pandemic recovery with the upcoming closure of the St. Michael's COVID-19 Assessment Centre
As the province sees lower rates of COVID-19 and higher rates of vaccination, our COVID-19 Assessment Centre (CAC) at St. Michael's has seen a reduction in volumes and will be reducing its operations to reflect the needs of the surrounding community. This week, we announced that as of Friday, July 16 at noon, the St. Michael's CAC will be closed to the public. The St. Joseph's CAC will remain open throughout the summer. Thank you to both teams for the role they play in protecting our communities against the virus throughout three waves of the pandemic.
2) Unity Health supports two pop-up COVID-19 vaccine clinics
Team Vaccine helped administer over 4,000 doses at two pop-up COVID-19 vaccine clinics. At the Ontario Food Terminal, more than 2,700 people rolled up their sleeves at the five-day clinic. In the east end, more than 1,350 people dropped by the Regent Park Community Centre for their COVID-19 vaccine on Saturday. Thank you to our partners in the West and Downtown East Ontario Health teams, community providers and our staff and physicians for their continued support.
3) Dr. Tara Kiran shares how she helps encourage patients to get the COVID-19 vaccine
Dr. Tara Kiran is one of many primary care providers who believe they should have been on the front lines of the COVID-19 vaccination effort from the start. She spoke to the Toronto Star on why some of her patients are hesitant about getting the COVID-19 vaccine and how family doctors can help change their minds.
4) We spotlight Dr. Shree Bhalerao as part of our Behind the Mask series
As the pandemic continues to evolve, Clinical Psychiatrist Dr. Shree Bhalerao noticed that, "there's been an increase in anxiety and depression because of the isolation. It's something new for people with no psychiatric issues." Read his story #BehindtheMask.
5) Lynne Michalewski shares why she got the COVID-19 vaccine
Lynne Michalewski, Cleaner, Environmental Services at St. Joseph's, got her COVID-19 vaccine to protect everybody around her. "We don't want to have to live this way for a long time, where we're missing our family, missing our friends, missing out on the places we could go to so easily," she says. Read her story.
6) How can we navigate social situations after months of COVID-19 isolation? Dr. Thomas Ungar weighs in
Toronto.com interviewed Dr. Thomas Ungar, Psychiatrist-in-Chief at St. Michael's, on how to mitigate fears and anxieties and navigate conflict and disagreement as the province reopens. "Negotiating that gradual re-entry is going to be a little bit awkward and nerve-racking," says Dr. Ungar. "Allow yourself to feel that, but try to do a little bit of it anyways." Read more.
7) Dr. Michelle Sholzberg and Dr. Peter Jüni publish a study on COVID-19 and herapin
A study led by Unity Health's Dr. Michelle Sholzberg and Dr. Peter Jüni and University of Vermont's Mary Cushman found that administering a full dose of a standard blood thinner early to moderately ill hospitalized patients with COVID-19 could stop blood clots and reduce the risk of severe disease and death. Learn more.
8) Dr. Tali Bogler dispels myths about fertility and COVID-19 vaccines
Many people have received one or two doses of the COVID-19 vaccines, but some are still hesitant. One reason is concern around COVID-19 vaccines and reproductive health. Dr. Tali Bogler, Family Physician and Chair of Family Medicine Obstetrics at St. Michael's, was on CBC Radio's The Current to answer questions about vaccines and fertility and separate fact from fiction.
9) We highlight a recent study on concussions in soccer led by Dr. Michael Cusimano
Italy fans may still be savouring their team's win in the Euro Cup last week, but how does the public feel about concussions during a major sporting event? Dr. Michael Cusimano and his team analyzed 82,000 tweets during the FIFA World Cup 2018 to find out. Learn more about the study published in Brain Informatics.
10) The Cardiac Surgery team at St. Michael's performs first minimally invasive maze procedure in the province
The Cardiac Surgery team at St. Michael's Hospital is the first in Ontario to complete a minimally invasive maze procedure to treat atrial fibrillation – the most common type of irregular heart rhythm. "It's going to improve care for patients with atrial fibrillation in Ontario who require surgical intervention," says Dr. Gianluigi Bisleri, the cardiac surgeon at St. Michael's who led this procedure. Read more in Hospital News.
Previous Ten Great Things articles