Ten great things that happened this week
September 16, 2021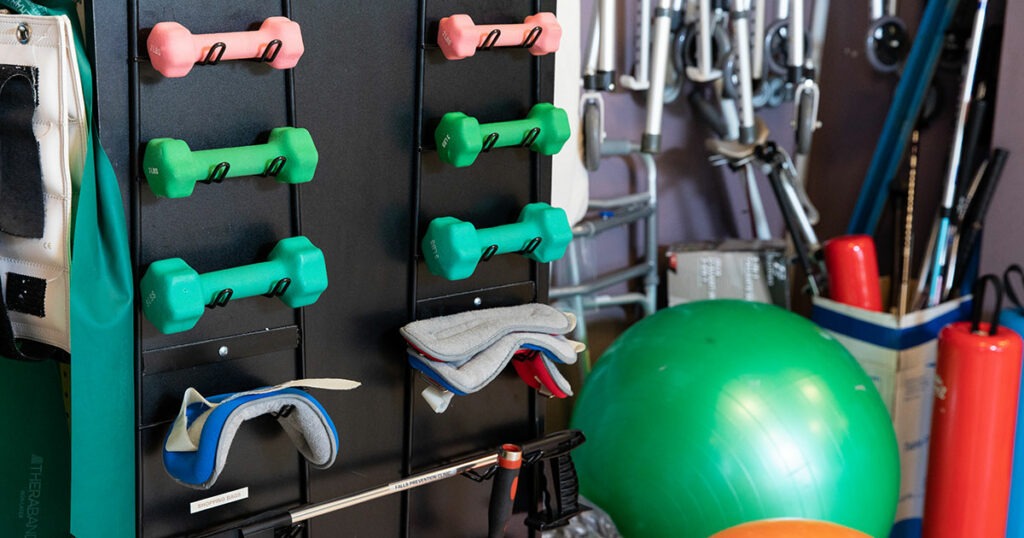 Each week, we're sharing a list of 10 great things that happened at our sites. Do you have a story you'd like to share? Send it to communications@unityhealth.to.
1) Dr. Sakina Rizvi and Amanda Ceniti launch a collection of untold stories of suicide on World Suicide Prevention Day
For five years, Dr. Sakina Rizvi and Amanda Ceniti from the Arthur Sommer Rotenberg (ASR) Suicide and Depression Studies Program based at St. Michael's collected the untold stories of suicide from across Canada. On Sept. 10, World Suicide Prevention Day, they launched the published book of narratives: What It Takes To Make It Through: Stories of Suicide Resilience and Loss. Read more.
2) We spotlight a Providence patient's journey to recovery for Rehabilitation Day
To mark Rehabilitation Day in Toronto, we are sharing Jaime's inspiring story. When Jaime arrived in the Emergency Department suffering from COVID-19, he says doctors gave him a 30 per cent chance of survival. He spent 50 days in a coma. Eighteen months after his ordeal, Jaime is receiving physical therapy at Unity Health's Outpatient Post-COVID Condition Rehabilitation Program at Providence. Read Jaime's story.
3) Unity Health marks Support Services Appreciation Week
From Sept. 13 to 19, Unity Health is celebrating Support Services Appreciation Week. A big thank you to our hardworking Environmental Services, Patient Transport, Food Services, Linen, Ward Aid, Gift Shop and Clinical Equipment teams who keep us safe and comfortable. To recognize this week, we highlight Abby Kasaye, a member of our Retail Food Services team at St. Michael's. Read her story.
4) 8PGT celebrates the first wedding on the new unit
In a celebration of love, 8PGT marked the first wedding on the new inpatient oncology unit when Gabriele, a patient, was married to her partner Ken, surrounded by family, physicians and staff. Twinkling lights, rose gold balloons and gold confetti decorated the room courtesy of Julia, the patient's daughter. Spiritual Care Practitioners Joel Aguire and Jamie Villeneuve officiated the wedding ceremony with scripture and the couple exchanged their heartfelt vows. Thank you to Jamie Villeneuve for organizing and facilitating the intimate ceremony, and for creating a positive environment for the family to cherish their special moment.
5) St. Michael's neurovascular performs their first neuro-robotics procedure at LINNC Paris
This week, the neurovascular team at St. Michael's performed their first neuro-robotics procedure which was live-streamed at LINNC Paris, the largest endovascular neurosurgery conference in the world. This is a huge milestone for the program. Kudos to the team!
6) New study finds that better mental health supports are needed for pregnant individuals during the pandemic
A survey led by Dr. Tali Bogler, family physician and chair of family medicine obstetrics at St. Michael's, found nearly three-quarters of individuals who had been pregnant during the pandemic reported moderate to high levels of distress, and one in five experienced depressive symptoms. Learn more about the study.
7) Dr. Sharon Straus named a Fellow of the Royal Society of Canada
Congratulations to our Dr. Sharon Straus, physician-in-chief at St. Michael's and director of the Knowledge Translation Program, who was named a Fellow of the Royal Society of Canada.
8) Two Unity Health scientists elected as Fellows to the Canadian Academy of Health Sciences
Congratulations to Dr. Gillian Booth and Dr. David Jenkins, scientists at the Li Ka Shing Knowledge Institute, who have been elected as Fellows in 2021 for the Canadian Academy of Health Sciences.
9) MPP for Etobicoke Centre visits St. Joseph's
Kinga Surma, MPP for Etobicoke Centre and Ontario's Minister of Infrastructure, visited St. Joseph's Health Centre and met with some of our amazing health-care workers to hear their experiences working on the front lines of the pandemic and learn more about the hospital's major redevelopment project. Last January, the province of Ontario announced its support of our redevelopment plan with a $5-million investment to help us start preparing for a new patient tower and renovations to existing facilities. This project will improve the care experience for our staff, physicians and learners, as well as the half a million people we serve in Toronto's west-end neighbourhoods.
10) Should Canadian patients look forward to aducanumab for Alzheimer Disease? Drs. Jennifer Watt and Sharon Straus weigh in
A CMAJ commentary released today and authored by Dr. Jennifer Watt, researcher and geriatrician at St. Michael's, and Dr. Sharon Straus, director of Knowledge Translation Program, examines a new drug approved for use for Alzheimer disease in the United States.
Co-written with a Patient Partner, the article discusses the drug's approval process in the States and whether the drug, currently submitted to Health Canada for review, should be approved for Canadian patients. Learn more.
Previous Ten Great Things articles