Ten Great Things That Happened This Week
September 09, 2021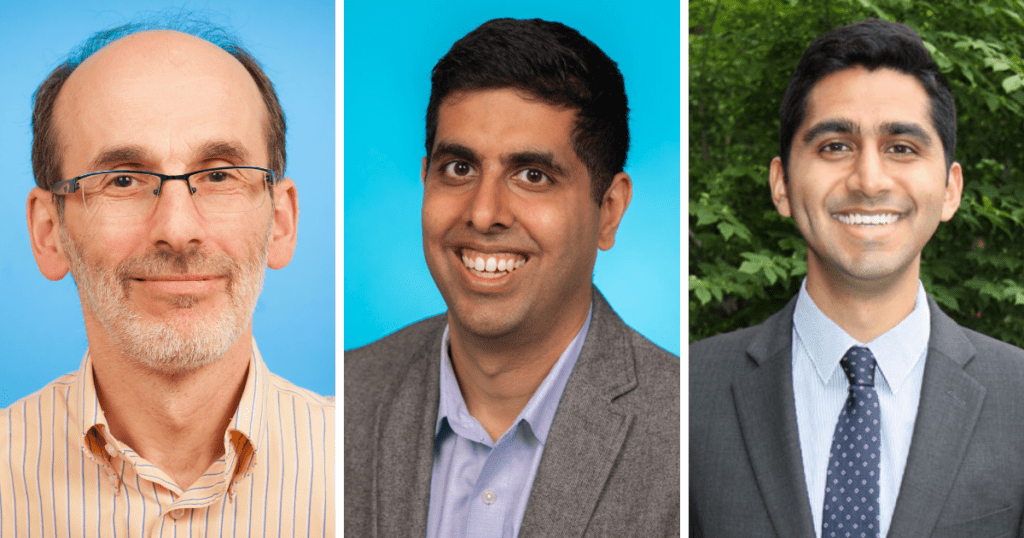 Each week, we're sharing a list of 10 great things that happened at our sites. Do you have a story you'd like to share? Send it to communications@unityhealth.to.
1) What's the best mask for children not yet eligible for the COVID-19 vaccine? Our experts weigh in
As Ontario students head back to the classroom for the first time since April, many parents are determined to find the safest mask option for their children to best protect them against the COVID-19 virus. Dr. Zoe von Aesch, family physician at St. Michael's, and Dr. Anna Banerji, pediatrician and infectious disease specialist at St. Joseph's, discuss the options with the Toronto Star.
2) New study finds risk of heart attacks for young adults who use cannabis
A study published in the CMAJ by Drs David Mazer, Karim Ladha and Nikil Mistry showed cannabis use may significantly increase the risk of heart attacks in adults under the age of 45. The researchers spoke to CNN, Reuters, Newsweek and The Canadian Press about the results of their study.
3) Dr. Sloane Freeman discusses potential rise in mental health clinic referrals for students as in-person classes resume
As kids return to school, Dr. Sloane Freeman, the lead of the Model Schools Pediatrics Health Initiative, anticipates more children will display symptoms of anxiety, depressed moods and problems with emotional outbursts. Read Dr. Freeman's interview with the Toronto Star.
4) Dr. Tali Bogler discusses Ontario's updated school guidance with CTV
Ontario will no longer include runny noses, sore throats and headaches among the list of symptoms associated with COVID-19 for children returning to classrooms. Dr. Tali Bogler, family physical at St. Michael's, joins CTV News Channel to discuss the updated guidance.
5) Dr. Tara Kiran joins CBC News to discuss the "patient-led" approach at her clinic
While many patients still prefer to see their doctor virtually, Dr. Tara Kiran, physician with St. Michael's Academic Family Health Team, tells CBC News those who experience language barriers, are consistently in poor health or want to talk about mental health conditions are eager to meet face-to-face. Read more.
6) Dr. Andrea Tricco elected to The Royal Society of Canada's College of New Scholars Class of 2021
Congratulations to our Dr. Andrea Tricco, Director of the Knowledge Synthesis Team in the Knowledge Translation Program, who has been elected to The Royal Society of Canada's Class of 2021. She will be joining a long list of distinguished researchers in their field in recognition of their many academic discoveries and contributions over their career.
7) Unity Health researchers examine the clinical utility of genome sequencing
Genome sequencing tests have the potential to fill gaps in diagnosis for patients going through genetic investigations. Salma Shickh, Graduate Student, Genomics Health Services, and Dr. Yvonne Bombard, Scientist, Li Ka Shing Knowledge Institute, led a review of the clinical utility of genome sequencing across all diseases. Learn more.
8) Dr. Danyaal Raza pens an op-ed on the importance of a renewed pricing regime
Now is the time for a renewed pricing regime for prescription drugs, writes Dr. Danyaal Raza, a family physician at St. Michael's. In this op-ed, he cautions that the cost of progress in pharmaceutical discoveries should not be borne by those who can least afford it. Read more.
9) Dr. Prabhat Jha explains why Ontario's new vaccine certificate plan may sway the last unvaccinated people
Vaccine mandates change the norms, similar to how seatbelt laws did in the '70s, Dr. Prabhat Jha, director of the Centre for Global Health Research at St. Michael's, tells the Toronto Star.
10) How can we solve the opioid crisis? Dr. Dan Werb shares his expertise
In an interview with Global News, Dr. Dan Werb, director of the Centre on Drug Policy Evaluation at St. Michael's, explains how the focus on COVID-19 has had deadly consequences for people who use drugs. He suggests that politicians turn to a report recently released by Health Canada's Expert Task Force on Substance Use, which recommends regulating all drugs to create a safe drug supply and help with contamination problems.
Previous Ten Great Things articles