'We are strong, we are brave, and we can get our life back again if we put our trust in the vaccine' – Environmental Services worker shares her vaccine journey
July 07, 2021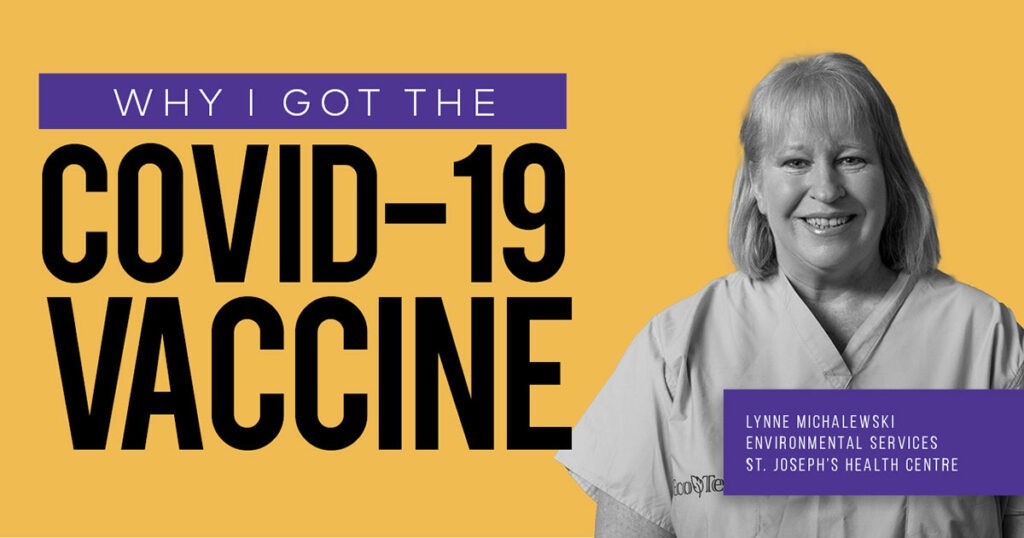 Initially, I was nervous about receiving the COVID-19 vaccine. I thought long and hard about my decision. As I thought, I realized that because I work in a hospital, right in the Emergency Department, it would be best for everyone if I got the vaccine. I made the decision to get vaccinated because I want to protect everybody around me. I want to protect my spouse, my coworkers, my community and myself.
I wish more people would feel that getting vaccinated is the best thing to do. I have conversations with coworkers who may be skeptical and I always try to encourage them. We don't want to have to live this way for a long time, where we're missing our family, missing our friends, missing out on the places we could go to so easily. We are strong, we are brave, and we can get our life back again if we put our trust in the vaccine.
I had spoken to my doctor a few times before I got the vaccine to make sure that I would be okay to get it and to learn more about the vaccine as well. When I went to get vaccinated, I felt a little nervous but right away I remembered the reason why I was getting it and how my doctor had reassured me that I would be fine.
If you're feeling hesitant about getting the vaccine, I'd suggest speaking with your doctor and then thinking about our future and how we want to put an end to the sickness, the suffering and the deaths.
People need to understand how important it is to protect yourself properly against COVID-19. You shouldn't, for one moment, think you're never going to get COVID-19. You can get it. You can be asymptomatic and transmit the disease to someone more vulnerable. Wash your hands, wear your mask, stay six feet apart. We need to remain vigilant and we need to keep protecting ourselves to beat this.
I think getting vaccinated is a good step forward. If we all put our trust into this vaccine and the scientists who made it, we can help eliminate COVID-19 and put an end to this pandemic for all of us.
Lynne Michalewski, Cleaner, Environmental Services at St. Joseph's
As told to Jessica Cabral. This interview has been edited and condensed.