Ten great things that happened this week
April 29, 2021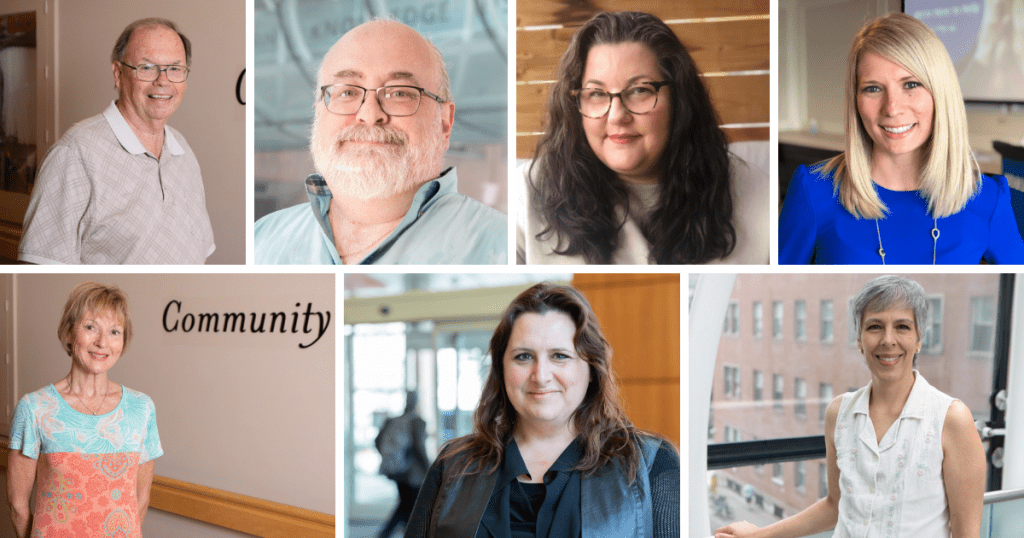 Each week, we're sharing a list of 10 great things that happened at our sites. Do you have a story you'd like to share? Send it to communications@unityhealth.to.
1) We highlight how Unity Health Toronto is contributing to the COVID-19 pandemic response through the GTA Incident Management System
Ontario's hardest-hit hospitals have transferred hundreds of patients in recent weeks as the third wave puts a heavy burden on the province's health system. We spoke with teams at our three sites about the creative solutions, staffing changes and logistical moves being made in this all-hands-on deck, system-wide effort. Read more.
2) Three Unity Health Toronto scientists receive 2021 Dean's Alumni Awards from the Temerty Faculty of Medicine
Congratulations to Dr. Sharon Straus who received the Lifetime Achievement – International/ Global Impact Award and Dr. Kim Connelly and Dr. John Sievenpiper who received the Insulin 100 Emerging Leader Award. Learn more about their work.
3) Dr. Theresa Tam, Dr. Kevin Gough and other experts host town hall on COVID-19 vaccines
On Wednesday evening, Dr. Kevin Gough of Unity Health Toronto, joined Chief Public Health Officer of Canada Dr. Theresa Tam and other experts to discuss COVID-19 vaccines. The virtual event was co-hosted by St. Michael's Knowledge Translation Program, Canadian Support Workers Association and Ontario Personal Support Workers Association.

4) We mark Patient Experience Week
This week, we celebrated our staff, physicians and learners who impact the patient experience at our sites. We are also recognizing our Patient and Family Partners (PFPs) who continue to partner with us in achieving our vision. Our PFPs have submitted messages of gratitude to the staff, physicians and learners at Unity Health. Click here to see their messages.
5) We spotlight Claire Derrig in our Behind the Mask series
Claire Derrig, registered nurse, started at St. Joseph's Health Centre last August. "It was my first time as a full-time working mom, I'm living abroad away from the support of family and then you throw a pandemic in the middle of it." Read her story #BehindtheMask.
6) Two emergency department nurses share how they support organ and tissue donation at Unity Health Toronto
To mark Be A Donor Month, Samantha Marchand, registered nurse at St. Michael's Emergency Department, and Helen Winter, registered nurse at St. Joseph's Emergency Department, share how emergency departments play a key role in supporting the work of organ and tissue donation. Read more.
7) Four patient lounges in the Inpatient Mental Health Unit at St. Michael's gets a new, refreshed look
This month, four patient lounges at St. Michael's Inpatient Health Unit underwent renovations, including new shelving, paint and other touches to give it a modern and fresh look. Patients use the lounges to participate in group activities, watch TV, and relax, and the team wanted to make sure they were doing this in a comfortable and colourful environment. Take a look at the space.
8) Dr. Janet Smylie discusses how COVID-19 is disproportionally affecting Indigenous people in Toronto with the Toronto Star
New data shows that Indigenous people in Toronto have much higher rates of COVID-19 hospitalization than the general population. "We're the raging epicentre for the country," says Dr. Janet Smylie. She hopes that the province will soon be able to allot more vaccine doses specifically for Toronto's Indigenous population. Read more in the Toronto Star.
9) We reveal new items from the St. Joseph's 100th anniversary time capsule
Twenty-five years ago, staff and physicians from St. Joseph's sealed a time capsule to be opened during St. Joseph's 100th anniversary. Take a look at some of the new items.
10) The Ontario Drug Policy Research Network releases report on trends and patterns in prescription benzodiazepine use in Ontario
A report led by Ontario Drug Policy Research Network (ODPRN) found prescriptions for benzodiazepine have seen a general decline in the last seven years in Ontario. However, prescriptions have increased significantly for young women. Tonya Campbell, research program manager of ODPRN at St. Michael's and lead author of the report, spoke to the Toronto Star about the findings.