Ten great things that happened this week
January 19, 2023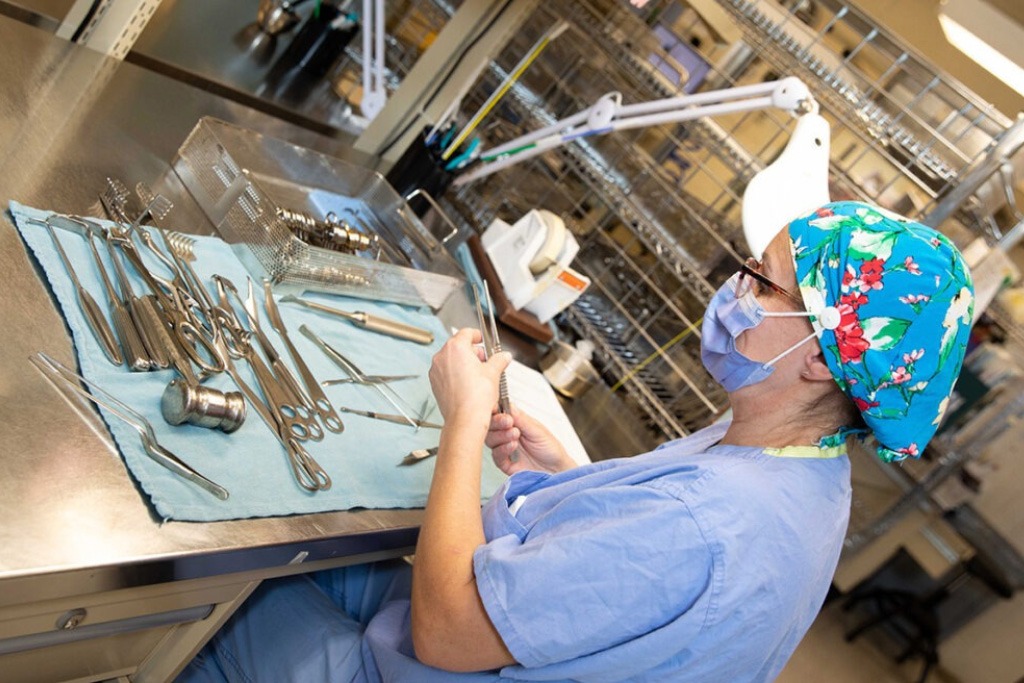 1. Unity Health advocates for more supports for those experiencing homelessness
There has been increased attention and concern about the health and wellbeing of unhoused individuals in Toronto, particularly this winter. At Unity Health, caring for people who are unhoused is a core part of our mission – a value that informs our research, education, outreach and clinical care. Recently, Unity Health released a statement providing insight into what we are seeing in our hospitals, and what our research and clinical experience tells us about public health measures that can reduce preventable health issues and deaths for people living unhoused in Toronto. Read the statement here.
2. St. Joseph's clinic provides specialized care for high-risk pregnancies
A clinic at St. Joseph's is providing specialized care for people with a high-risk pregnancy, filling a gap in access to maternal-fetal medicine in Toronto's south-west region. The new clinic means that most patients with a high-risk pregnancy can now continue to receive care at St. Joseph's, rather than being referred to another health centre.
3. This team sterilized 16,000 medical instruments in a month
The Medical Device Reprocessing Department (MDRD) is a Unity Health team that works round the clock to ensure medical devices are sterilized and safely stored, helping keep patients safe and procedures going. There are 112 MDRD team members at St. Joseph's and St. Michael's, supporting surgical teams and other clinical areas. "The MDRD team works behind the scenes to provide excellent quality of care and patient experience," said Ina Belu, Manager of MDRD, Cystoscopy and Surgical Infrastructure. "What I like to say is that every successful surgery starts in MDRD."
4. Unity Health collaboration on AI impacting patient care beyond our walls
Signal 1 has launched an AI-powered clinical decision support system at Grand River Hospital in Kitchener, Ont. Signal 1 launched in April 2022 out of a collaboration with Unity Health and TD Bank Group (TD), and brings together the clinical AI expertise developed at St. Michael's Hospital with an AI technology platform and a team who are experienced in deploying enterprise-grade AI systems. The support system at Grand River uses data that exist in electronic health records, and helps decision makers proactively plan for patient flow and changing patient needs. Congratulations!
5. St. Michael's geriatrician looks at the different ways COVID-19 impacts seniors
Dr. Eric Wong's latest research question focuses on COVID-19 and the different ways it can present in seniors. In a study of COVID-19 patients at seven Toronto hospitals, Wong and his team examined the presentation of COVID-19 in patients in different age groups. The research suggested younger patients experienced fever, cough, shortness of breath, muscle aches and fatigue. But older patients over the age of 65 experienced atypical symptoms such as weakness, delirium and anorexia. Understanding risk factors for disease and how disease presents in different populations can help physicians catch illnesses at an earlier stage and start treatment more quickly, Wong said.
6. Care and Transition Facilitators help patients navigate life post-discharge
Dorinda Sinnott and Allison Rinne are two new care and transition facilitators (CTFs) – a role designed to help patients navigate the health system and services after they're discharged from hospital. They spoke about what drew them to the role and some of their key learnings so far. "You can't navigate patients to services that don't exist. Beyond Unity Health – across the system – we need to continue to advocate for the best way to support people," said Rinne.
7. Dr. David Lipson recognized for contributions as manuscript reviewer
Dr. David Lipson, lead physiatrist at Providence Healthcare, was awarded the 2023 William Rush Dunton Jr. Award for top reviewer of the American Journal of Physical Medicine and Rehabilitation. The award recognizes outstanding contributions as a reviewer for the notable journal. He has been a peer reviewer of manuscripts for this publication for several years. Congratulations!
8. Kelly Tough speaks about post-COVID patients receiving care at Providence
Kelly Tough, manager of Providence Healthcare's Outpatient Post-COVID Condition Rehab Program, spoke to the Scarborough Mirror about the hundreds of long COVID patients the program serves. Diverse patients from across the city are referred to the program, with an average patient age of 55. Most of the patients were never hospitalized while they had COVID, and most of them did not have many chronic conditions, she said.
9. Dr. Naheed Dosani sounds alarm over disability poverty
Dr. Naheed Dosani co-wrote an op-ed in The Toronto Star about disability poverty and the struggles patients with disabilities have in affording their basic needs, including food, shelter and medication.
10. Dr. Stephen Hwang calls for data collection to track unhoused patients
Dr. Stephen Hwang spoke to The Globe and Mail about the importance of collecting data on a patient's housing status to understand the connection between homelessness and hospital use.
Previous Ten Great Things articles