Ten great things that happened this week
January 12, 2023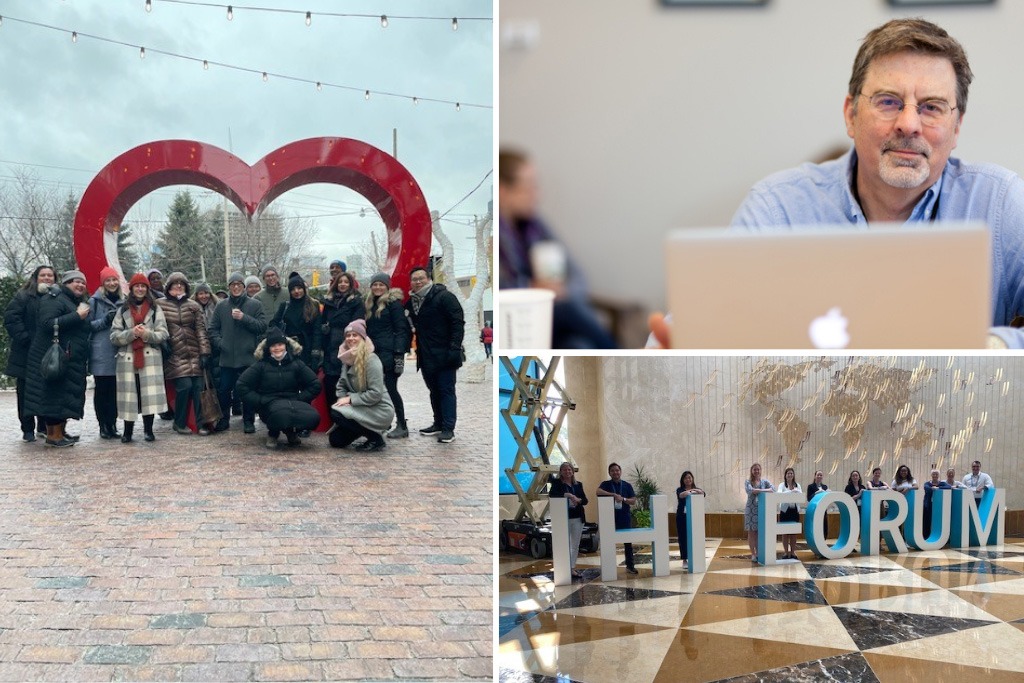 Each week, we share a list of 10 great things that happened at our sites. Got a great story to share? Contact Communications@unityhealth.to .
1. How Unity Health's programs support city's homeless population
Unity Health provides care and support for Toronto's underhoused population through several distinct programs, including the Geriatric Homeless Outreach program that provides care to underhoused seniors, and Project Dignify, a psychiatric equivalent for older adults in the shelter system. Caring for people who lack permanent shelter is a core part of Unity Health's mission – a value that informs the basis of our research, education, outreach and clinical care. Read the latest profile of these important services here.
2. 'Caravan of Kindness': Providence Healthcare celebrates its roots
Providence Healthcare celebrated the 60th anniversary of the "Caravan of Kindness," the day the community came together to move hundreds of fragile, elderly people from the House of Providence in downtown Toronto to the newly-built Providence Villa (and current location of Providence Healthcare) in Scarborough. Everyone pitched in to help move the seniors, including the Sisters of St. Joseph who operated the House of Providence and Providence Villa, as well as staff from St. Michael's and St. Joseph's, taxi drivers and storeowners. Local media reported on the event, dubbing it the "Caravan of Kindness."
3. St. Michael's ED stroke working group wins quality improvement award
The Toronto Stroke Network recognized St. Michael's Hospital's Stroke Emergency Department Working Group for its leadership in improving the hospital's hyper-acute care processes for ischemic stroke. The team was awarded the Standards of Care Quality Improvement Award for its work over a two year period that led to the launch of two major initiatives: 1) sending stable stroke patients directly to the CT scanner and 2) administering Alteplase – a brain-saving medication – as soon as a stroke patient is eligible. These changes enabled the ED and stroke teams to reduce the door-to-needle time by nearly half. Congratulations to the whole team, well done!
4. Spotlight on the St. Michael's Academic Family Health Team
The Globe and Mail profiled the St. Michael's Academic Family Health Team as a model for the rest of Canada for how team-based care can improve patient outcomes, attract new family physicians and prevent physician burnout. The St. Michael's Family Health Team is a five-site organization with more than 200 staff, including nurses, dietitians, pharmacists, social workers, doctors and medical residents. Experts consider team-based care models, such as the St. Michael's team, to be the best way to deliver primary care, especially for patients with multiple, complex medical conditions.
5. Dr. Andreas Laupacis appointed to the Order of Canada
Former St. Michael's physician and scientist Dr. Andreas Laupacis was appointed to the Order of Canada for his leadership in medicine and healthcare initiatives in Canada and across the globe. His long career at St. Michael's involved many different roles, including palliative care physician, researcher, director of the Li Ka Shing Knowledge Institute, as well as a valued mentor, colleague and friend to all. Congratulations on the well-deserved honour!
6. Two startups with roots at Unity Health featured in Vector Institute report
BlueDot and Signal 1 were both featured in The Vector AI20 for 2023. This report, compiled by the Vector Institute, highlights 20 Canadian companies using AI to transform their industries in Canada and globally. BlueDot started out of St. Michael's Hospital as a scientific research program. The company uses AI to monitor, assess and warn governments and businesses about the threat of infectious diseases. In December 2019, BlueDot spotted the spread of a coronavirus – later identified as COVID-19 — before the WHO first alerted the public. Signal 1 formed out of a collaboration between Unity Health and Layer 6, a leading applied AI company. Building on clinical AI solutions in use at St. Michael's, Signal 1 developed a clinical decision support system that provides real-time insights into changes in patients' conditions and needs. Within their first year, the system will be deployed in multiple Canadian hospitals.
7. Our Kids' Health network grows to 10,000 members
A month after its launch, Our Kids' Health network has more than 10,000 online community members. The network shares evidence-based pediatric health information on social media in multiple languages, targeting BIPOC families. In just one month, all the videos and infographics shared across the network have received more than two million views. Congratulations to the entire team!
8. Unity Health team attends Institute for Healthcare Improvement Forum
Late last year, Unity Health representatives attended the Institute for Healthcare Improvement Forum. The forum is a four-day annual conference that has been the home of quality improvement (QI) in healthcare for more than 30 years. It brings together healthcare visionaries, improvement professionals, leaders, and industry newcomers. Unity Health participants attended sessions focusing on Joy in Work, Workforce Safety, Access and Flow, and overall strategies to improve the experience for staff, physicians, and patients. A Unity Health poster submission was accepted and presented at the conference. It highlighted a continuous quality improvement initiative at the Houses of Providence to implement non-pharmacological strategies which successfully reduced antipsychotic medication use.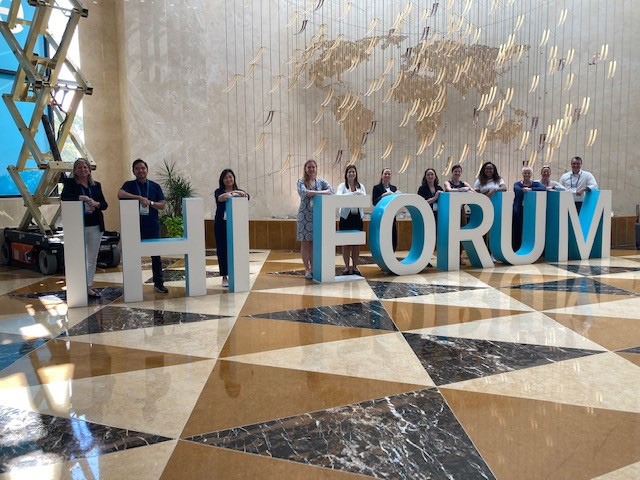 9. Pharmacy team resource having provincial and national impact
A chart made by Unity Health's pharmacy team is helping to reduce errors in administering COVID-19 vaccines. The chart outlines each COVID-19 vaccine's preparation and dosing information. It is especially helpful given the number of vaccines currently available, including different brands, doses and types. The Institute for Safe Medication Practices Canada recommends that healthcare workers and teams display resources like the chart developed by the pharmacy team to prevent errors.
10. People Portfolio Team recharges with winter walk in the Distillery District
In late December, the People Portfolio Team got together to take an afternoon stroll in the Christmas market in the historic Distillery District, located a short walk from St. Michael's Hospital. The event promoted staff engagement and wellness, and was a great way to re-charge and connect with friends and colleagues!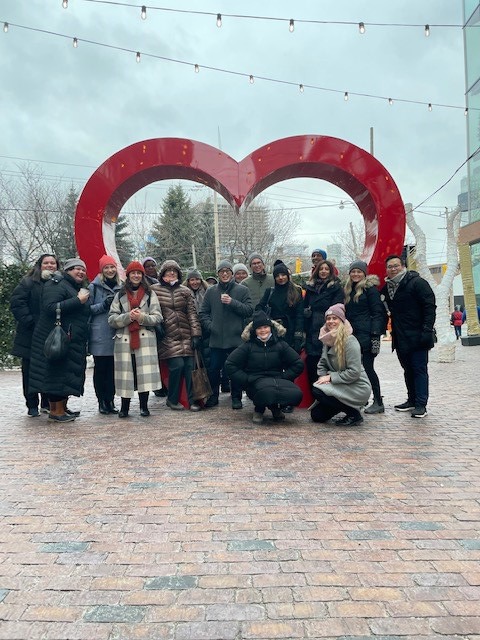 Previous Ten Great Things articles