Ten great things that happened this week
November 10, 2022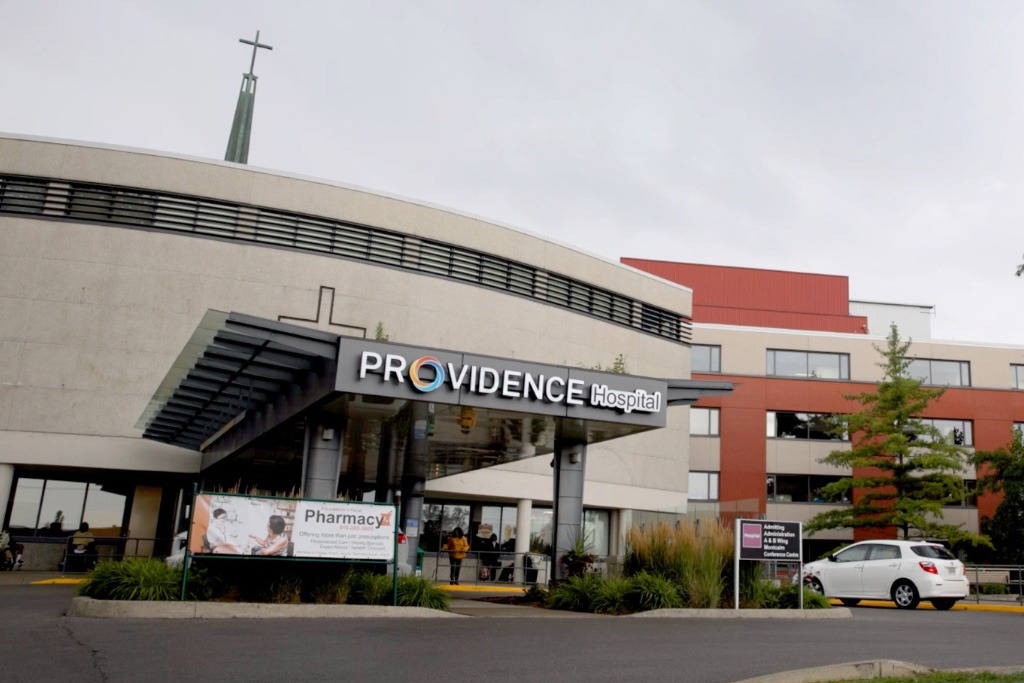 Each week, we share a list of 10 great things that happened at our sites. Do you have a story you'd like to share? Send it to communications@unityhealth.to.
1. Unity Health celebrates Medical Radiation Technologist Week
Unity Health is celebrating the diverse array of highly-skilled and valuable Medical Radiation Technologists (MRTs) who play a collaborative and vital role in performing diagnostic imaging and procedures. MRTs deliver care to all patient areas within our network and play an essential role in medical imaging and therapeutic treatment. Thank you to all of the MRTs at Unity Health, we appreciate you!
2. Unity Health announces new partnership with Wellspring Cancer Support
Unity Health is pleased to announce a new partnership with Wellspring Cancer Support Network, a Canada-wide non-profit organization that offers programs and services – at no charge and without referral – to people experiencing cancer, their loved ones and caregivers. Beginning later this month, Unity Health patients experiencing cancer and their caregivers can participate in Wellspring's supportive programs and services on site at St. Michael's. For more information, please visit Wellspring.
3. What is a Biobank? Dr. Valeria Di Giovanni answers five questions
In another video segment from our new series for Research Month, Dr. Valeria Di Giovanni answered five questions about her role as manager of the Research Biobank. The Biobank is a library of patient samples that are stored and can be accessed for future critical-care research. The samples, including blood, urine, cerebral spinal fluid and tumours, become the basis of a critical-care focused archive, which can be used to develop a personalized medicine approach for patients, she said.
4. Providence Healthcare hosts info session about power of attorney
The Adult Day Program at Providence Healthcare and the Scotiabank Learning Centre hosted a virtual information session for caregivers about power of attorney for personal care. The session explored the application of power of attorney for personal care in the context of healthcare across the community, hospital and long-term care sectors. The aim of the session was to empower care-recipients and caregivers to have meaningful conversations about who has the authority to make care decisions when a person becomes mentally incapable of doing so.
5. Research shows impact of pandemic on families of kids with developmental disabilities
A new study led by Dr. Shazeen Suleman and Dr. Ripudaman Minhas found that families of kids with developmental disabilities were negatively impacted early in the COVID-19 pandemic, especially those that were facing social and economic challenges. The study, published in Pediatrics and Child health, interviewed caregivers and care providers of children with developmental disabilities in Toronto about their experiences throughout summer 2020. The families reported isolation, increased parental stress, restricted access to in-person services and worsening financial security. The authors call for inclusive policies that centre around the needs of these families.
6. Centre for Clinical Ethics hosts second talk about human rights and healthcare
The Centre for Clinical Ethics hosted its second virtual talk about human rights and healthcare. The talk, titled "What are rights, anyway? An ethical and legal perspective on rights in healthcare," featured Melanie de Wit, chief legal officer at Unity Health. Register for the remaining talks, which are being held every Wednesday in November from noon – 1 p.m.
7. Dr. Naheed Dosani a panel speaker on The Globe and Mail's upcoming event on the future of healthcare
Dr. Naheed Dosani, palliative care physician at St. Michael's Hospital, will take part in a Globe and Mail event about the future of healthcare. Dosani will be on a panel with other healthcare leaders, and will discuss how the system in Canada should evolve to become more accessible, effective and resilient for all patients. Register for the event here.
8. Registered dietitians, dietetic interns participate in critical care education
Twenty-five registered dietitians at St. Michael's, along with dietetic interns from Toronto Metropolitan University, participated in a critical care education half-day. Led by Michelle McCall, a leading expert in critical care with 31 years of experience at St. Michael's Medical Surgical Intensive Care Unit, the team learned practical and evidence-based approaches to providing nutrition supports for critically ill patients. Well done!
9. 'Canary in the coal mine': Dr. Carolyn Snider speaks to The Agenda about ED wait times
Dr. Carolyn Snider, chief of emergency medicine at St. Michael's, spoke to TVO's The Agenda about the pressures facing hospital emergency departments, as well as other units. While EDs are the "canary in the coal mine," all hospital departments and care settings across the province are struggling with staffing levels, she said. Snider also called for a return to masking in public places to help with system pressures.
10. Dr. Muhammad Mamdani on how AI technologies can become enterprise solutions
Dr. Muhammad Mamdani, vice-president of Data Science and Advanced Analytics, spoke to Canadian Healthcare Technology about how artificial intelligence tools developed at Unity Health could become solutions for hospital networks across the globe.
Previous Ten Great Things articles