A statement from Unity Health Toronto on winter, homelessness and the care we all deserve
January 17, 2023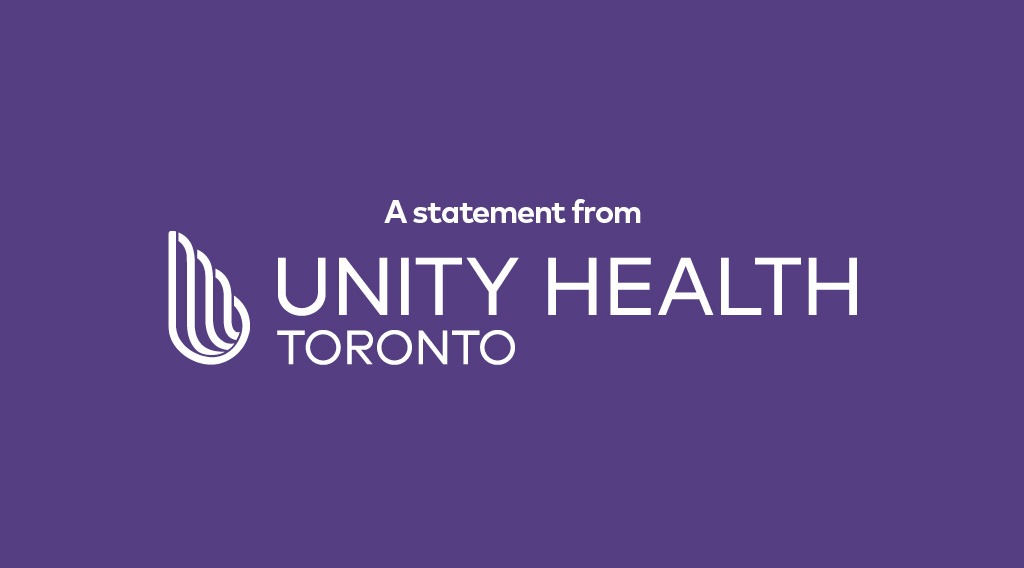 At Unity Health, caring for people who are unhoused is a core part of our mission – a value that informs our research, education, outreach and clinical care. Recently, there has been increased attention and concern about the health and wellbeing of unhoused individuals, particularly this winter. We share these concerns and hope to provide some insight into what we are seeing in our hospitals as we continue to work with our partners to do all that can be done to end homelessness.
In our hospitals, like others across the city, we are seeing an increasing number of people with cold-related injuries. Routinely, we care for people who are homeless and suffering direct complications of cold weather: hypothermia, frostbite, swelling, and infections, and exacerbation of pre-existing conditions. We also see patients who require medical assistance because of the strategies used to survive outside in unpredictable weather. These include injuries from sleeping in unsafe areas or overdoses from substance use. We are also seeing many unhoused patients coming into our emergency departments simply looking for a space to shelter and get warm.
The number of people in Toronto who are unhoused has grown dramatically over the past few years, putting increased pressure on Toronto's emergency shelter system. In addition, social distancing requirements during the pandemic resulted in the closure of many walk-in, 24/7 spaces that previously existed for those who were unhoused, and have yet to be replaced.
Without places to go, many of our patients face unnecessary challenges completing their recovery. At the same time, keeping patients in the emergency department or on a hospital ward for longer than is medically necessary reduces the availability of acute care beds for others in need.
We know from our research and clinical experience that there are public health measures that can reduce preventable health issues and deaths for people living unhoused in Toronto. These include the provision of safe, accessible, walk-in overnight respite spaces; increasing the capacity of the shelter system; and an evidence-based threshold for calling a cold weather alert and opening warming centres. Our research shows that hypothermic events happen well above -15 degrees Celsius, and health can worsen in harsh conditions such as cold rain and snow.
We continue to support our government and community partners to develop the best path forward. Every person has the right to a safe and warm space, and we know that measures can be taken to reduce stresses and health concerns for our patients and staff, and all members of our community.