Ten great things that happened this week
December 01, 2022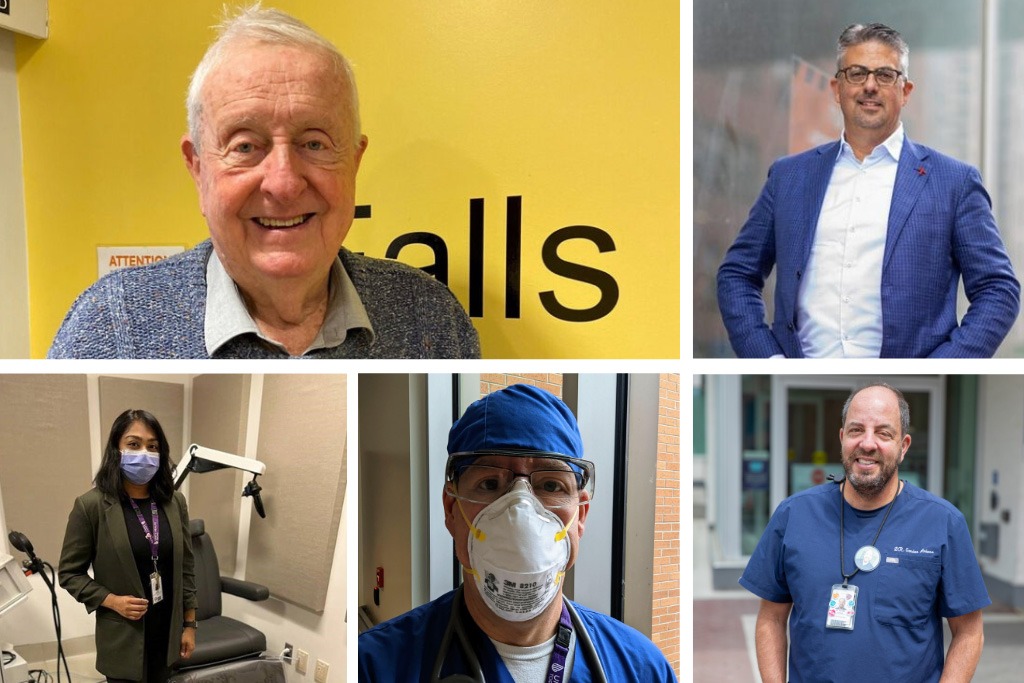 Each week, we share a list of 10 great things that happened at our sites. Do you have a story you'd like to share? Send it to communications@unityhealth.to.
1. Spotlight on Providence Healthcare's Falls Prevention Clinic
November is Fall Prevention Month and to recognize the occasion, we spotlighted the Falls Prevention Clinic at Providence Healthcare. The clinic has been operating since 2014 and typically sees about 5,000 patients each year. The clinic helps people maximize their function and safety while living in the community through occupational therapy, physiotherapy, social work, and a review of their medications. John Crisp was referred to the clinic after a hospital stay. He completed eight weeks of therapy and says his treatment at the clinic helps him live independently at home with his wife. "Having been at the clinic, my confidence in myself and my ability to do things has increased," he said. "Up until then, I was hesitant to do anything – out of worry of overdoing something or hurting myself. After my time at the clinic, I gained confidence and I believe in my abilities now."
2. Two HIV experts reflect on the history of their work on World AIDS Day
To mark World AIDS Day, we spoke with Dr. Gordon Arbess and Dr. Sean Rourke about their long history of serving people with HIV. For more than two decades, St. Michael's Hospital has led the way in HIV care and is now home to the largest HIV program in Ontario, serving 1,700 patients. Arbess and Rourke are two dynamic healthcare leaders who've been there since the start. The two spoke about how they came to focus on HIV/AIDS care, the huge advancements in treatment they've seen over time, and what more needs to be done. "Our job now is to work with our patients to improve their quality of life, to have a normal lifespan, have relationships, have children – it's a wonderful thing and people deserve that," Arbess said.
3. Unity Health recognizes Physician Assistants Day
To mark Physician Assistants Day (Nov. 27), we spoke with Fathima Adamsahib and Craig Barnes, who are physician assistants at St. Michael's and St. Joseph's respectively. They shared what they enjoy most about their roles and what advice they'd give to people considering becoming a physician assistant (PA).
"Working with a wide variety of patients with both acute and chronic mental illness, and being able to connect with patients on a deeper level makes this role rewarding," said Adamsahib. "I also enjoy working within an integrative team environment that allows me to collaborate with other healthcare professionals within my department. The best advice that I can give to those considering becoming a PA is to try to invest in skill development before applying for school."
Barnes said he enjoys having an active role in assessing patients and working with a collaborative team. "I absolutely feel valued and appreciated by the internist that I work with, and the interprofessional team within the St. Joseph's Emergency Department," he said. "In general (to those considering becoming a PA), I would suggest getting active in a healthcare setting to become familiar with the environment and observing other healthcare professionals to get a sense of their roles and how a PA may be utilized in these settings."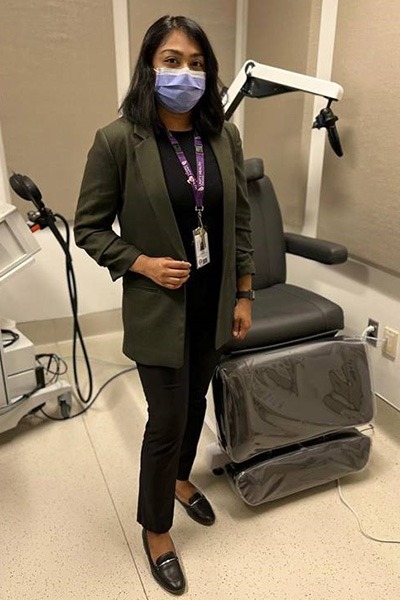 4. Donate blood and plasma at Providence Healthcare on Dec. 6
Providence Healthcare will be hosting, in partnership with Canadian Blood Services, an on-site blood and plasma donation clinic. The event will take place on Dec. 6 from 11 a.m. to 4:30 p.m. in the Montcalm Conference Centre. Blood donations take approximately 35-45 minutes and plasma donation swabs take approximately five minutes. Learn more and book your appointment online.
5. Unity Health modelling study provides a road map for monkeypox vaccination
A new modelling study led by Unity Health researchers Jesse Knight and Dr. Sharmistha Mishra explores optimal allocation of vaccines against the monkeypox virus, providing a road map for public health on how to best distribute a limited supply of vaccines. The research, published in the Canadian Medical Association Journal, confirms that the best course of action is to prioritize vaccines to larger networks with more initial infections and greater potential for spread. "Our findings further highlight the importance of global vaccine equity in responding to outbreaks, and also in preventing them in the first place," Knight says in the study.
6. Dr. Darrell Tan discusses epidemiology of human monkeypox on podcast
Dr. Darrell Tan was featured on a CMAJ Podcast, where he spoke about the epidemiology of human monkeypox and the importance of acknowledging that it is primarily a sexually transmitted infection. "The reluctance to acknowledge that it's basically a sexually transmitted infection… was probably based on, I think, folks' discomfort sometimes with talking about sex openly," he said.
7. "Chances to grow": A research project manager shares her career path at Unity Health
Medina Gaber Zecarias shared her career journey at Unity Health, which started in 2015 as a clerical assistant. Since then, she's worked in the ICU and Emergency Department and in research. She was recently promoted to the role of Research Project Manager. "My favourite thing about working here is the relationships and friendships I've made over the years," she said. "I do think there are lots of chances to grow and meet people and learn from them." Learn more about career growth at Unity Health Toronto.
8. Dr. Ripudaman Minhas recognized by Children's Healthcare Canada
Dr. Ripudaman Minhas was recognized by Children's Healthcare Canada with the 2022 Leadership in Online Media Award. Minhas, a developmental pediatrician at St. Michael's, is the founder of Punjabi Kids Health and the recently launched Our Kids Health Network, a network of researchers and physicians who share pediatric evidence-based health information on social media to various cultural-linguistic groups. Congratulations!
9. Holiday spirit in full swing at St. Joseph's Health Centre Inpatient Mental Health Unit
Recreation Therapist Rachel Blair, Social Workers Paul Godfrey and John Elford and Spiritual Care Practitioner Robbie Nanson helped patients on the Inpatient Mental Health unit (7M) at St. Joseph's kick off the holiday season with a group-focused activity creating decorative tree ornaments. Godfrey and Elford played holiday tunes, while patients created ornaments with messages of hope and placed them on the unit tree. Therapy groups like this not only provide patients with autonomy and choice, but also bring patients and staff together in a positive way to make them feel a part of the wider community.
10. Unity Health hosts talk about diversity, equity and inclusiveness in critical care research
Unity Health Toronto and the University of Toronto hosted the inaugural Health, Equity and Research Talks (HEaRT) distinguished lecture. This year's talk focused on diversity, equity and inclusiveness in critical care, and the importance of inclusiveness and representation in research teams and subjects in order to generate impactful, generalizable research. The talk was presented by Dr. Sangeeta Mehta, whose research focuses on EDI in academic medicine. The talk was moderated by Dr. Andrew Baker, scientific director, critical care at Unity Health.
Previous Ten Great Things articles