Ten great things that happened this week
November 24, 2022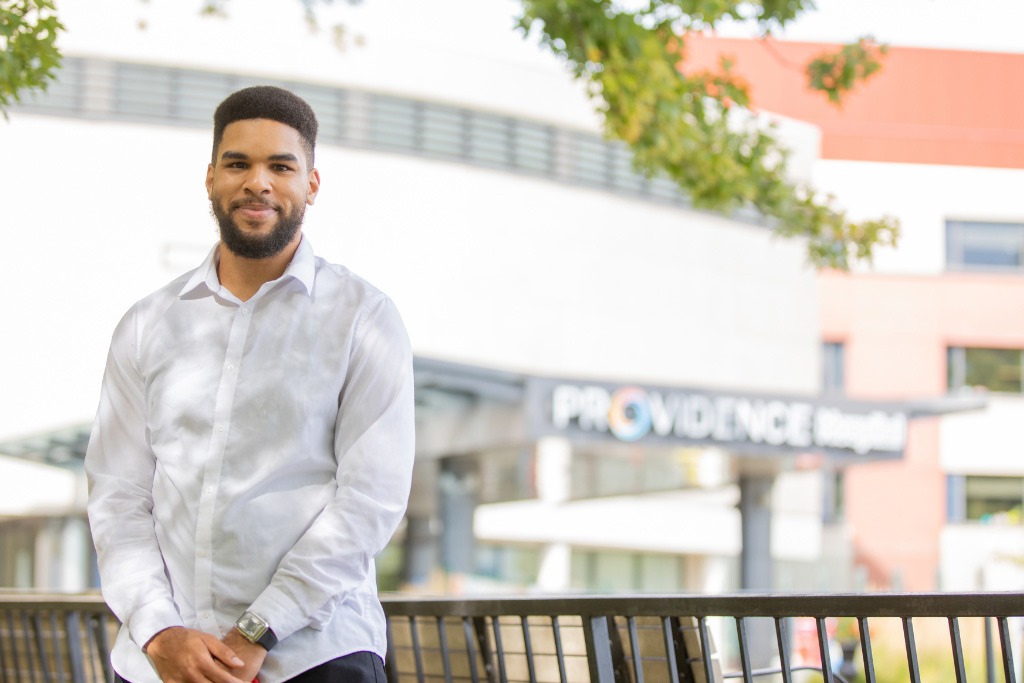 Each week, we share a list of 10 great things that happened at our sites. Do you have a story you'd like to share? Send it to communications@unityhealth.to.
1. Accreditation Canada awards Unity Health its highest level of performance
Unity Health Toronto has been accredited with Exemplary Standing from Accreditation Canada, the highest level of performance achievable in the national accreditation program. From Oct. 3 to 7, Unity Health participated in a voluntary peer review process that evaluated our programs and services against national standards of excellence. This was the first accreditation survey our hospitals underwent as a unified network and we are thrilled with the results. Thank you to all staff, physicians, learners and volunteers for your commitment to excellence and innovation. Congratulations to all! Read the executive summary of the report here.
2. Spread the word: We are hiring! Unity Health launches new careers webpage
Unity Health has launched a brand new Careers section on our website! Visit the webpage to learn more about why we're a top employer and hear from Unity Health staff who share their career journeys and speak about growth and opportunity, collaboration and bonding with coworkers.
Unity Health Toronto is a top-ranked healthcare network and a national leader in health research. Working with us means being at the forefront of healthcare in Canada's largest city, alongside 14,000 leading experts in clinical care, research, education and technology. Spread the word: Unity Health is hiring!
3. St. Michael's pediatrician launches 10 new culturally-specific social media channels for parents
Dr. Ripudaman Minhas and a team of dedicated researchers has launched the Our Kids Health Network, a network of 10 cultural-linguistic social media channels that will share bite-sized, evidence-based health information for parents and families. The channels will cover a wide range of topics related to children's health, from how to stop nosebleeds to why young children shouldn't take cough syrup to how to discuss puberty with your kids. It will also host live Q&A's, where experts will answer questions submitted by families. Follow the various channels and spread the word!
4. How can we make hepatitis C treatment more equitable? Dr. Zoe von Aesch answers five questions about her research
In the final installment of our latest research series, Dr. Zoe von Aesch, family physician at the Sumac Creek Family Health Centre, discusses her research that focuses on identifying which hepatitis C patients access treatment and which ones don't. Her research has found that those who seek treatment are more likely to be older, housed, and less likely to have used injection drugs. The Family Health Team uses this important information to understand which hepatitis C patients they may be missing. Von Aesch says her patients help inform her research. "My patients really inspire me. I hear their stories and their challenges, and it provokes ideas for me as to what research you can do to help improve their health," she said.
5. BARLO MS Clinic wins award for putting patients at the centre of interior design
The BARLO MS Centre at St. Michael's Hospital has won a Dezeen Award for leisure and wellness interior of the year. The judges noted that the centre's design features a calming environment, but also reflects the challenges Multiple Sclerosis patients face and offers practical solutions. "Recognizing that patients are at the centre of their wellness journeys, the design is empowering, hopeful, and fundamentally life-affirming," they said. Congratulations!
6. Unity Health recognizes Interprofessional Practice Week
Unity Health recognized Interprofessional Practice week (Nov. 14-18) with a series of fun and informative events. Interprofessional Practice is when multiple health workers from different professional backgrounds work together with patients, families and communities to deliver the best quality of care. Some of our interprofessional teams submitted spotlights on their roles at Unity Health, including the Reactivation Care Centre team, the 16CCN team at St. Michael's Hospital, and the Critical Care Pressure Injury Prevention Team. Thank you to all of our interprofessional teams for your exceptional contributions!
7. Thank you to the Antimicrobial Stewardship team
Did you know Nov. 18-24 is World Antimicrobial Awareness Week? The unnecessary use and misuse of antibiotics and other antimicrobials is increasing the serious problem of antimicrobial resistance in Canada. Resistant microbes make infections much more difficult to treat. World Antimicrobial Awareness Week promotes the informed, careful use of life-saving medicines to ensure they'll keep working for future generations. Thank you to the Antimicrobial Stewardship team members and Unity Health clinicians who work to ensure patients receive optimal antimicrobial therapy, when necessary.
8. Dr. Tim Rutledge speaks to The Globe and Mail about engaging healthcare workers
In a Globe and Mail op-ed, Unity Health President and CEO Dr. Tim Rutledge spoke about how health leaders can engage staff and increase job satisfaction by regularly visiting the front lines and seeking feedback from employees. This allows leaders to better understand pain points and resource needs, he said.
9. Dr. Shazeen Suleman speaks about challenges newcomer children face
In an interview with New Canadian Media, Dr. Shazeen Suleman spoke about the various challenges newcomer children face when first arriving in Canada. "Children are extremely resilient. They are adaptable, they have many strengths," she said.
10. 'Searching for home': MAP Centre-affiliated documentary focuses on struggles to transition out of homelessness
Searching For Home, a new documentary highlighting the challenges people face as they transition out of homelessness, premiered on National Housing Day. The 26-minute documentary, which follows three young people as they work their way out of homelessness, is a companion to the MAP Transitioning Youth Out of Homelessness Study.
Previous Ten Great Things articles