Ten great things that happened this week
October 20, 2022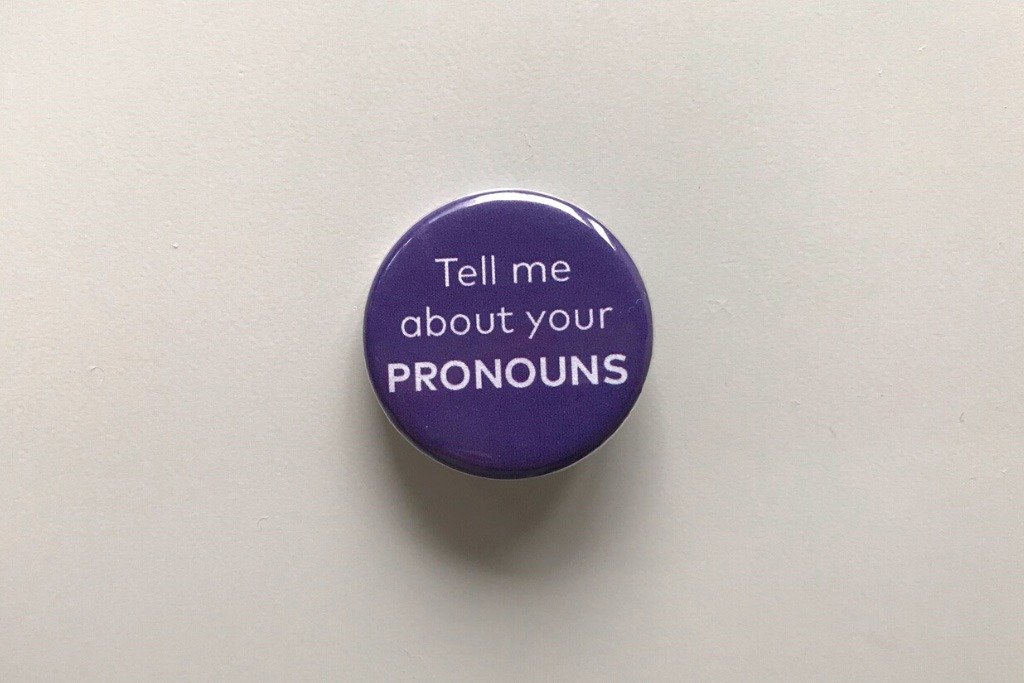 Each week, we share a list of 10 great things that happened at our sites. Do you have a story you'd like to share? Send it to communications@unityhealth.to.
1. Unity Health thanks emergency nurses
Emergency Nurses Week wrapped up on Oct. 15, and we would like to thank all of the dedicated and skilled emergency nurses at Unity Health Toronto. There are more than 200 nurses who care for patients at the Emergency Departments at St. Michael's Hospital and St. Joseph's Health Centre. The two EDs are among the busiest in the city, receiving more than 140,000 combined visits and 34,000 ambulance arrivals in 2021-2022. The two EDs also serve highly diverse communities, representative of our city. Thank you to all the emergency nurses for all you do to help create best care experiences. Well done to all!
2. Unity Health recognizes International Pronouns Day
International Pronouns Day was Oct. 19! This year, Unity Health developed a guide to understanding and using pronouns and distributed pronoun pins at our People Appreciation Summer Barbecues. Understanding and using pronouns is one of the things we can do to create safer, inclusive spaces for all who work, learn and receive care at Unity Health.
3. Unity Health researchers publish commentary on integrating health and social care for children in Canada
An article co-written by Unity Health researchers highlights the relationship between poverty and poor health in children and calls for new models of care to better integrate health and social care systems. The commentary, published in Canadian Family Physician, noted that one in five children in Canada lived in poverty before the COVID-19 pandemic and that number is projected to rise over the coming years. The authors, including Dr. Andrew Pinto, Ayu Hapsari and Dr. Justine Cohen-Silver, propose four key components to better integrate health and social care for children in Canada.
4. Dr. Janet Smylie recognized for work on health inequalities in Indigenous communities
Carta Academica is recognizing Dr. Janet Smylie for her work and commitment in the field of health and inequalities in Indigenous communities in Canada. Dr. Smylie is the Strategic Lead of Indigenous Wellness, Reconciliation and Partnerships at Unity Health and holds a Tier 1 Canada Research Chair in Advancing Generative Health Services for Indigenous Populations in Canada. Carta Academica is an association of academics based in Belgium that's committed to fostering public debate about critical issues. The association honours people who have dedicated their life and work to change the world with the Academic Honoris Causa awards. Dr. Smylie will be awarded this honour by the organization on Nov. 3. Congratulations!
5. Dr. Mark Wheatcroft wins surgical educator award
Dr. Mark Wheatcroft, vascular surgeon at St. Michael's Hospital, has been recognized for excellence in postgraduate surgical education by the Canadian Undergraduate Surgical Education Committee (CUSEC). Dr. Wheatcroft received the CUSEC Outstanding Postgraduate Surgical Educator Award for 2022. Congratulations!
6. Dr. Shannon Dunn to present at Women's Brain Health Rounds
Sign up for the University of Toronto's Women's Brain Health Rounds on Oct. 21 from noon – 1 p.m. to hear Dr. Shannon Dunn present. Dr. Dunn, immunologist and scientist the Keenan Research Centre for Biomedical Science, will be presenting on understanding the role of sex-disparities in Multiple Sclerosis. Last year, we spoke with Dr. Dunn about women's brain health and what role menopause may play.
7. 'Orchestra of care': Azure magazine profiles BARLO MS Centre
The BARLO MS Centre at St. Michael's Hospital has been profiled in Azure magazine. The profile examines the centre's design features that were created with patient experience in mind. The 2,700-square-metre clinic is the largest specialized Multiple Sclerosis facility in North America, and includes exam rooms, a gymnasium, group physiotherapy studio and a mock apartment where patients can learn to design spaces to accommodate their needs. The clinic also features practical design features, including wide corridors to accommodate mobility aids, large windows and a skylight to permit maximum natural light.
8. Dr. Corinne Fischer breaks down dementia-related psychosis
The Toronto Dementia Research Alliance featured Dr. Corinne Fischer, psychiatrist and scientist at St. Michael's Hospital, in a Q&A about dementia-related psychosis (DRP). In the article, Dr. Fischer explained what DRP is, treatments and interventions, and the latest research on DRP.
9. Dr. Fahad Razak speaks to CBC News about long COVID and the impact of vaccination
A new study from Statistics Canada suggests that fewer people reported symptoms of long COVID since the Omicron wave compared to previous waves in the pandemic. Dr. Fahad Razak spoke to CBC News about the study's findings and how vaccination likely is a key factor.
10. Dr. Carolyn Snider speaks to CBC News about finding creative solutions to ease capacity pressures in Emergency Departments
Dr. Carolyn Snider, chief of emergency medicine at St. Michael's, spoke to CBC News about the factors driving capacity pressures at Canadian Emergency Departments and what creative solutions might help ease the pressures.
Previous Ten Great Things articles