Ten great things that happened this week
September 23, 2021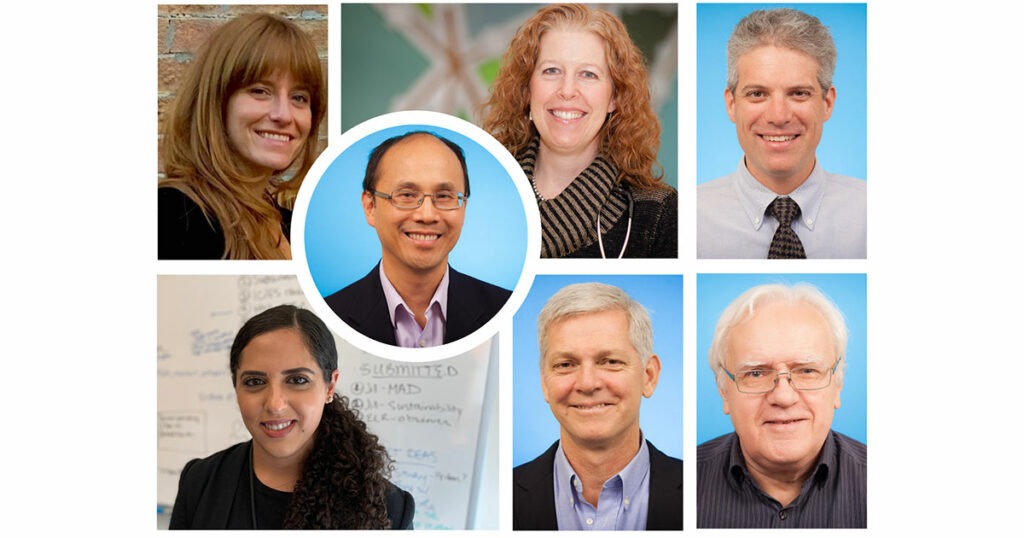 Each week, we're sharing a list of 10 great things that happened at our sites. Do you have a story you'd like to share? Send it to communications@unityhealth.to.
1) St. Michael's scientists awarded over $2.6-million to address key questions about COVID-19
Six research projects from St. Michael's Hospital have been awarded more than $2.6-million from the Canadian Institutes for Health Research (CIHR) to fill key knowledge gaps in the COVID-19 pandemic. The projects, funded through CIHR's Emerging COVID-19 Research Gaps and Priorities Funding Opportunity, are tackling important issues including the impact of COVID-19 vaccination in children and families, the supports personal support workers need in long-term care, the causes behind "Long COVID" and understanding vaccine uptake among people experiencing homelessness. Learn more.
2) We spotlight Dr. Boris Hinz, a new scientist at the Keenan Research Centre for Biomedical Science
As a PhD student in Bonn, Germany, Dr. Boris Hinz worked in a dermatology clinic researching skin repair. His experience exposed him to an intersection of clinical care and research that drew him to the Keenan Research Centre for Biomedical Science at St. Michael's, where he started this month. Learn more about Dr. Hinz and his research into the cells that respond to damage done to different organs.
3) Study highlights the need for clearer communication for opioid prescribers
Research led by Dr. Tara Gomes, Scientist at the Li Ka Shing Knowledge Institute of St. Michael's Hospital and ICES, and a Principal Investigator of the Ontario Drug Policy Research Network (ODPRN), found that safe opioid prescribing policies introduced in 2016 and 2017 were associated with abrupt tapering leading to potential patient harm. Read more about the study.
4) Where should you take your child for care if they're unwell? Dr. Dilip Mehta weighs in
The return of the school year goes hand-in-hand with cold and flu season. But with COVID-19 in the mix, it can be difficult for parents to know where they should bring their child for care if they're feeling unwell. We spoke with Dr. Dilip Mehta, Director of the CIBC Just For Kids Clinic at St. Joseph's Health Centre, about the different pediatric services available at St. Joseph's and why he says parents should trust their instincts. Learn more.
5) Dr. Tara Kiran explains the importance of organizing school-based vaccination clinics with the Toronto Star
What's the most efficient and effective way to vaccinate children aged five and older? Dr. Tara Kiran, physician with St. Michael's Academic Family Health Team, tells the Toronto Star why organizing school-based vaccination clinics is both logical and equitable.
6) Maroon 5's Adam Levine shares his gratitude for St. Michael's staff
Adam Levine, an American musician, singer, songwriter, record producer, actor and lead vocalist of the pop rock band Maroon 5, expressed his thanks and appreciation for all the teams at St. Michael's Hospital. You can watch his message of gratitude here.
7) Dr. Andrea Tricco receives funding for her research into AI systems
Congratulations to Dr. Andrea Tricco, Director of the Knowledge Synthesis Team in the Knowledge Translation Program, who has received funding from the Canada Foundation for Innovation's John R. Evans Leaders Fund for her research into AI systems that enable health systems to react to change in real-time.
8) Dr. Fahad Razak speaks with CBC Ontario Today about how Ontarians suffering with long-term COVID symptoms need more resources
Ten percent of Ontarians infected with COVID end up with long-term symptoms, according to a recent report released by the Ontario COVID-19 Science Advisory Table. Dr. Fahad Razak joins CBC Ontario Today to discuss. Listen to the segment.
9) Dr. Tali Bogler discusses the worries of expectant parents during the pandemic
What are top concerns among expectant parents during the pandemic? A survey led by Dr. Tali Bogler, family physician at St. Michael's, identifies the worries of first and second/third time parents. Watch the interview with CTV News.
10) Drs. Stephen Hwang and Jesse Jenkinson pen an op-ed on the solution to homeless encampments
Encampments are a result of a national housing and affordability crisis, write Dr. Stephen Hwang, director of MAP Centre for Urban Health Solutions, and Dr. Jesse Jenkinson, Postdoctoral Fellow, MAP Centre for Urban Health Solutions. They explain why criminalizing poverty doesn't work and how we can move forward with a more humane approach. Read the piece in The Conversation.
Previous Ten Great Things articles