Ten great things that happened this week
September 22, 2022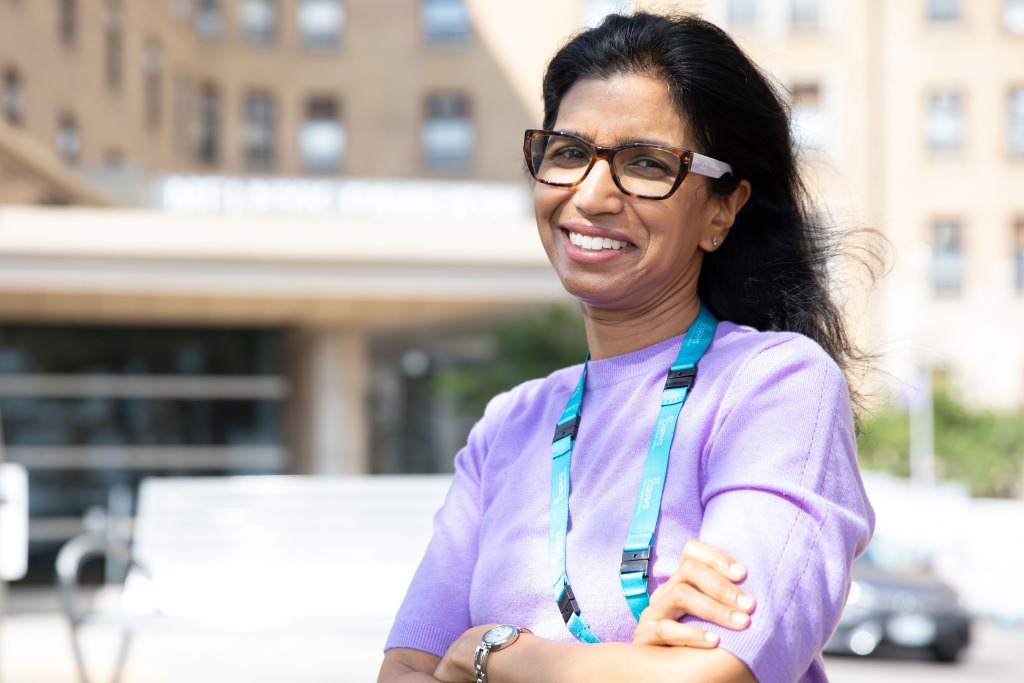 Each week, we share a list of 10 great things that happened at our sites. Do you have a story you'd like to share? Send it to communications@unityhealth.to.
1. Meet Unity Health's new Medical Director of Addictions
In July, Unity Health created a new position of Medical Director of Addictions in recognition of the role addictions and substance use play in the lives of many of the patients we serve. Dr. Anita Srivastava, family physician at St. Joseph's and associate professor in the Department of Family and Community Medicine at the University of Toronto, was named as the inaugural director. We spoke with Srivastava about what's special about the new role, her short and long-term goals, and common misconceptions about substance use and addictions care. "I think the overall goal is to make Unity Health – Providence, St. Michael's and St. Joseph's – a place where patients who use substances feel that they are not only treated, but are welcomed," she said.
2. 'Rehabilitation is a journey': Unity Health recognizes Rehabilitation Day
We marked Rehabilitation Day by sharing the touching story of Livio, Richard and Trevor, roommates and patients at Providence Healthcare's Stroke/Neuro Rehab unit. The three men came from different areas of the city, with different health conditions, but shared the common goal of healing and returning to the community to live. Their story of friendship fostered over coffees, laughter and Swiss Chalet take out, highlights the important role that companionship and support play in rehabilitation. Livio and Richard have returned to the community where they receive outpatient rehabilitative services, and Trevor will eventually follow suit. They, like all of us, have ongoing goals and continue to strive to be the best versions of themselves.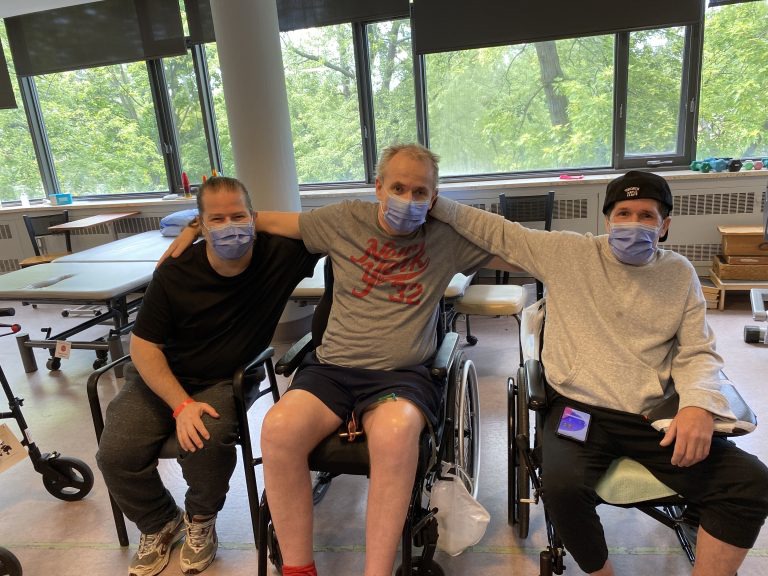 3. How Unity Health is empowering patients to shape research
Dr. Andrea Tricco, director of the Knowledge Synthesis Team in the Knowledge Translation Program at Unity Health Toronto, is leading a federal initiative called the Strategy for Patient-Oriented Research (SPOR) Evidence Alliance. The team recently received funding from CIHR to continue their work promoting evidence-informed health policy and practice changes. Now, they're reaching out across Canada and encouraging people to submit questions that will guide health practice and policy impact. The 20 people whose projects are selected will become embedded in their research and lead from their lived experience, alongside researcher co-leads.
4. Hundreds attend Unity Health job fair
Hundreds of people came to learn more about Unity Health Toronto careers at the Healthcare Job Fair last weekend. Unity Health representatives answered questions from candidates and conducted interviews on the spot, and are now working through applications with the goal of sending out offers for nursing and personal support worker positions as soon as possible. Thank you to everyone who attended and congratulations to those who received an offer!
5. Teddy bear suture clinic and more: St. Joseph's Surgical Program hosts open house for staff, families
The Surgical Program at St. Joseph's Health Centre hosted an open house on Sept. 18, welcoming staff and their families to learn more about the program. More than 200 people attended the open house, taking part in a laparoscopic demo, total knee saw bone demo, casting and splinting demo, and a very special teddy bear suture clinic. The event was a ton of fun and staff enjoyed showing their families what a day in their life is like. Thank you to everyone who organized this fun event!
6. Dr. Ripudaman Minhas launches Our Kids' Health Network
Dr. Ripudaman Minhas is launching the Our Kids' Health Network, a social media-based health promotion program for BIPOC families. Minhas, a St. Michael's developmental pediatrician, led the launch of Punjabi Kids' Health in 2021, a community-led program that shares evidence-based health information for families and caregivers from the Punjabi diaspora. In the coming months, the new Our Kids' Health Network will launch adapted community-led cultural-linguistic chapters, including: BlackKidsHealth, ArabicKidsHealth, HispanicKidsHealth, CantoneseKidsHealth, MandarinKidsHealth, FilipinoKidsHealth, and UkrainianKidsHealth. Each chapter will feature online medical and developmental advice from healthcare professionals who are members of each respective community group. Our Kids' Health is holding a casting call for children and families from these cultural-linguistic communities. If your family (or someone you know) would like to be featured in health promotion photos that represent diverse families, please email ourkidshealth@unityhealth.to. Photoshoots will be held on Sept. 24 and Oct. 2, and all participants will receive a gift card.
7. Safer opioid supply program shows promise for people at high-risk of overdose, Unity Health-led research shows
For people at high-risk of overdose enrolled in a safer opioid supply (SOS) program, there was a rapid decrease in emergency department visits and hospitalizations soon after initiation, according to a new study led by Unity Health Toronto researchers. The study, published in CMAJ (Canadian Medical Association Journal), also found there were no opioid-related deaths and lower rates of infection in participants of the safer opioid supply program. There were more than 29,000 opioid-related deaths in Canada from 2016-2021. High and unpredictable levels of fentanyl in the unregulated drug supply are the main causes of overdoses. SOS programs have been scaled-up in several provinces as an intervention that may help address the overdose crisis in Canada. Dr. Tara Gomes, the study's lead author, told The Globe and Mail that while a safer opioid supply program may not be for everyone, "this really shows that this program can be beneficial for people at a high risk of overdose."
8. St. Michael's research project pairs unhoused patients with outreach counsellor
Dr. Stephen Hwang, director at the MAP Centre for Urban Health Solutions, is leading a research project that examines the impact of helping unhoused patients before they're discharged from hospital. The randomized controlled trial pairs patients with an outreach worker who helps them navigate follow-up medical appointments, as well as secure shelter, food and other basic necessities. Outreach workers Fred Ellerington and Alyssa Ranieri have helped hundreds of patients since the project launched in 2019. "It's a lot of creative thinking – thinking outside the box of how to have people access health care in a non-traditional way," Ranieri told The Globe and Mail.
9. Royal College of Physicians and Surgeons of Canada honour two Unity Health physicians
The Royal College of Physicians and Surgeons of Canada honoured Dr. Amol Verma and Dr. Ralph George with prestigious awards at its virtual awards ceremony. Verma, clinician-scientist at St. Michael's Hospital and co-founder of GEMINI, was awarded the Early-Career Leadership Award in the Health Policy / Health Systems Category. George, medical director of the CIBC Breast Centre at St. Michael's Hospital, was awarded the James H. Graham Award of Merit. Congratulations to both!
10. Dr. Muhammad Mamdani takes part in panel discussion about new approaches to healthcare
Dr. Muhammad Mamdani, vice-president of data science and advanced analytics, joined a Globe and Mail panel discussion about new approaches to health care delivery. Mamdani spoke about artificial intelligence and how it can be harnessed to improve predictive medicine in hospitals.
Previous Ten Great Things articles