Ten great things that happened this week
July 28, 2022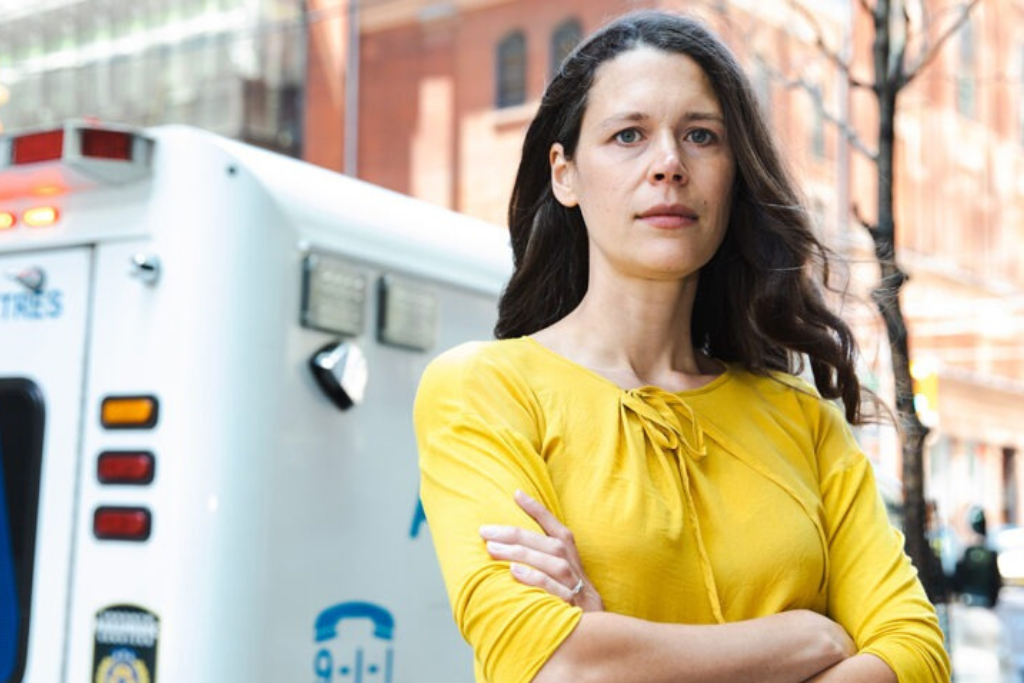 Each week, we share a list of 10 great things that happened at our sites. Do you have a story you'd like to share? Send it to communications@unityhealth.to.
1. Unity Health research sounds alarm on opioid-related deaths among construction workers
A new report co-authored by Unity Health researchers found that nearly one in 13 opioid-related deaths in Ontario between 2018-2020 occurred among construction workers. Among the construction workers who died, more than half were employed at the time of death and most deaths involved a combination of opioids with other drugs and alcohol. Dr. Tara Gomes, scientist at the Li Ka Shing Knowledge Institute, was the lead author of the report, which was featured in The Globe and Mail. She said the findings demand industry-level responses that address the stigma surrounding drug use and encourage workers to engage in treatment and harm reduction. "The disproportionate impact of Ontario's overdose crisis among people working in the construction industry demands further attention," Gomes said.
2. Dr. Fahad Razak, Dr. Arthur Slutsky speak about solutions for Canada's health care crisis
Dr. Fahad Razak and Dr. Arthur Slutsky, physicians and researchers at Unity Health, participated in an online panel where they spoke about solutions for Canada's health care crisis. The panel, hosted by the Canadian Medical Association, spoke about the impact of COVID-19 on the health care system, what public health measures were effective in containing the spread, and where the system goes from here. Listen to the replay.
3. Providence celebrates its people with a summer barbecue
Providence Healthcare opened its arms to staff, physicians, learners and volunteers for its People Appreciation Barbecue. Community members braved a bit of rain to eat food fresh from the grill and chat with friends and colleagues. The Providence barbecue was the final barbecue for this year. Thank you for attending and we look forward to seeing everyone again soon!
4. Toronto Dementia Research Alliance announces research fellowship for Black and Indigenous peoples
The Toronto Dementia Research Alliance (TDRA), of which Unity Health Toronto is a member, has created a research fellowship for Black and Indigenous students. The fellowship recognizes that Black and Indigenous scholars often face extra challenges when seeking mentorship and opportunities that are linked to longstanding systemic racism and oppression. The fellowship aims to respond to the historical under-representation of Black and Indigenous students and faculty in research, particularly in the field of dementia research. This $70,000 fellowship will provide the successful candidate with training that complements their PhD or medical/residency training, and will foster mentorship with experts in the field.
5. Dr. Ripudaman Minhas recognized for his work with children with disabilities
Dr. Ripudaman Minhas, pediatrician at Unity Health, was profiled by Holland Bloorview Hospital for his work with newcomer families with children with disabilities. In the article, he also spoke about the importance of creating culturally-informed health information on social media, and the greatest joys of his work. "From a clinical standpoint, I would say it comes from helping families to understand their children better, to understand why their child is doing the things they do, and to understand how their child sees the world," Minhas said.
6. Dr. Sharmistha Mishra, Dr. Darrell Tan call for paid sick leave for patients with monkeypox
Drs. Sharmistha Mishra and Darrell Tan spoke to The Toronto Star about the global monkeypox outbreak and what public health measures can help contain the spread. Patients with monkeypox are asked to isolate, sometimes for weeks, requiring them to stay home from work. Both Mishra and Tan say paid sick leave to support patients is crucial in containing the spread of the virus. "Monkeypox has been spreading to more and more endemic countries at a really rapid pace in the last two months," Tan said. "The rapidity of that spread was alarming to those of us who work in this field. And we're seeing these patients suffering."
7. 'The climate emergency is here': Dr. Samantha Green explains the impact of climate change on health
Dr. Samantha Green, family physician at St. Michael's, spoke to The Canadian Press about the impact of climate change and heat waves on health. Extreme heat can lead to heat exhaustion, heat strokes and even death, Green said. It can also exacerbate underlying health conditions like mental illnesses and heart disease. People who are most vulnerable to extreme heat include young children, the elderly and people with chronic conditions.
8. Dr. Anne Wormsbecker speaks to CTV Toronto about the COVID-19 vaccine for young children
Children under five years of age are now eligible for a COVID-19 vaccination. Dr. Anne Wormsbecker, pediatrician at Unity Health, spoke to CTV Toronto about the Moderna vaccine's safety and effectiveness. She said she recommends the vaccine for all healthy children, as it is safe and effective in preventing the spread of the virus.
9. What will the future of the pandemic look like? Dr. Fahad Razak weighs in
Amid another wave of COVID and a new subvariant, experts weighed in to The National Post about what the future of the pandemic will look like. Dr. Fahad Razak, internist at Unity Health and director of the province's COVID-19 Science Advisory Table, said current evidence doesn't suggest that herd immunity is possible at the moment. Razak said one strategy to combat the virus will be one that allows Canadians to live as full a life as possible while protecting the things we value as a society, including the elderly and the vulnerable. "The compromise may be that we accept that we invest in air quality, and we have to wear masks during periods of high viral spread and keep updated with vaccines to the best extent possible," he said.
10. Diabetes research centre recognizes Dr. Cynthia Luk
The Banting and Best Diabetes Centre (BBDC) at The University of Toronto recognized Dr. Cynthia Luk as a postdoctoral success story. Luk, scientist and physician at St. Michael's, focuses her research on identifying the links between obesity and diabetes, and the role of adipose tissue in metabolic syndrome. "Through the BBDC scientific days, seminars, and student committees, I also learned from an incredibly supportive and diverse community of scientists conducting top notch research," she said.
Previous Ten Great Things articles