Ten great things that happened this week
July 21, 2022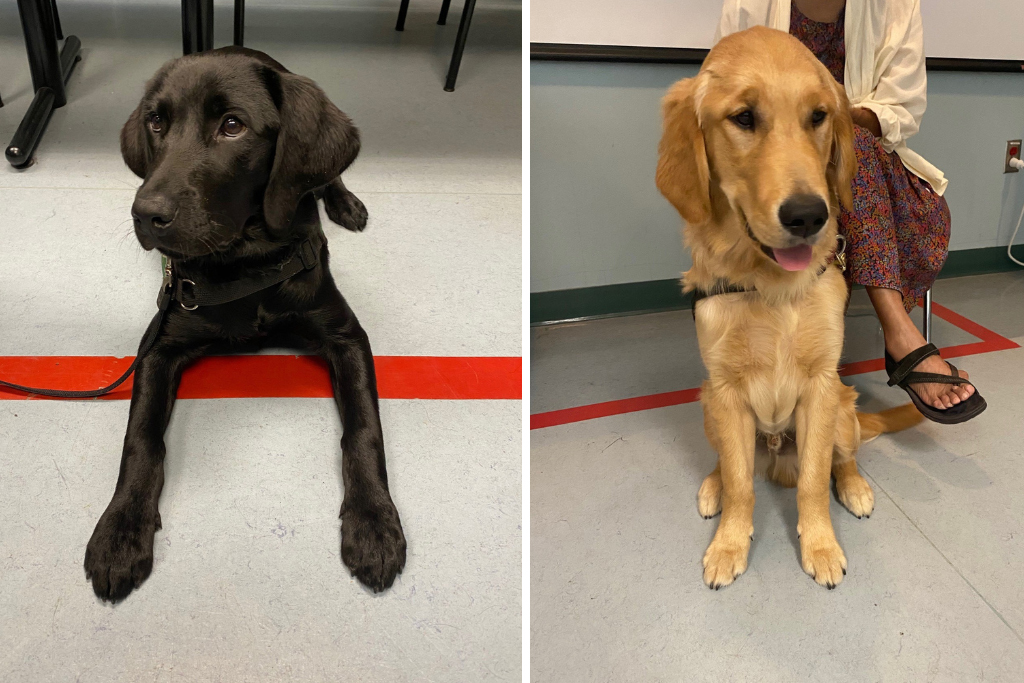 Each week, we share a list of 10 great things that happened at our sites. Do you have a story you'd like to share? Send it to communications@unityhealth.to.
1. Unity Health releases 2021-22 annual report
Unity Health released its 2021-2022 annual report, highlighting all the ways teams have stepped up to care for patients and residents, support colleagues, and serve our communities with dedication, compassion and resilience. The report features special projects, achievements and milestones from across the organization, including our COVID-19 vaccination efforts, capacity building during multiple waves, and research breakthroughs. Congratulations and thank you to all staff, physicians, learners and volunteers who pitched in over the past year! 
2. Dr. Andrew Pinto receives $10 million in funding for trial evaluating COVID-19 treatments
Dr. Andrew Pinto has secured $10 million in funding from the federal government to evaluate current and future oral medications for acute COVID-19 infections. The Canadian Adaptive Platform Trial of Treatments of COVID-19 in Community Settings (CanTreatCOVID) will also examine whether any of these treatments reduce the risk of long COVID. The national trial will have provincial hubs across the country and researchers will have the ability to add and remove treatments as the trial progresses, with the goal of providing insight into which treatments are ultimately the best and most cost-effective. "Our trial design allows us to study these new treatments as they arise and help policymakers, providers and patients make informed decisions," said Pinto. Congratulations!
3. Unity Health joins effort to train and hire internationally-educated nurses
We profiled Sheila Leano-Cunanan and Navdeep Kaur, internationally-educated nursing interns who took part in a special program that allowed them to train and eventually work at Unity Health Toronto. The Supervised Practice Experience Partnership program (SPEP) is a joint program by the College of Nurses of Ontario (CNO) and Ontario Health to address the human resource needs in the health care sector. The program provides paid, supervised work placements for internationally-educated nursing interns who are going through the registration process to become nurses. So far, Unity Health has been able to employ nine of the interns who completed their placements in the organization, including Leano-Cunanan and Kaur. "At certain times through this journey, I sometimes thought about giving up on nursing because of the pressures of life, being an immigrant, trying to provide for my family," Leano-Cunanan said. "To others going through the same thing I would say, 'If nursing is your passion, just never give up and be strong for your dreams.'"
4. Dr. Fahad Razak calls for more racialized health care leaders in The Globe and Mail
 In a Globe and Mail op-ed, Dr. Fahad Razak responded to research that found that while gender parity exists among health care leaders in Canada, racialized people are under-represented in health leadership positions. The research also found that hospitals in the most racialized neighbourhoods have the least diverse and representative leadership. Razak and the other authors argue that hospital leadership should reflect the communities they serve, and set out steps that can be taken to address the problem. "Diversity in health care institutions are long-standing, and the pipeline of health care professionals has progressed to the point that about 50 per cent of all medical school students in Canada have been women for more than two decades," reads the op-ed. "We need a similar pipeline for racialized people."
5. Smiles, cuddles and laughter: Dog guides in-training visit St. Joseph's Health Centre
 A crew of dog guides in-training paid a visit to St. Joseph's Health Centre, bringing smiles and cheer to staff, physicians and volunteers. The puppies are part of the Lion's Foundation of Canada Dog Guides program, and have already made visits to Providence Healthcare and St. Michael's this year. All of the puppies in the program are being trained to support individuals living with disabilities such as visual impairment, seizures, diabetes and Autism. Some dogs may also go into a separate program to support individuals managing post-traumatic stress disorder. Chantal Sinclair, wellness coordinator at Unity Health, said the puppies bring joy to everyone they encounter. "We had so many comments from people saying how the puppies made their day, how their stress levels decreased or how happy they were just by spending a few minutes with them," she said.
6. BARLO MS Centre featured in Architectural Record
Architectural Record profiled the BARLO MS Centre at St. Michael's Hospital, recognizing its unique design features that focus on patient experience, functionality and healing. The BARLO MS Centre, which occupies 30,000 square feet on the top two floors of the 17-storey Peter Gilgan Patient Care Tower, is the largest MS clinic in Canada. It features floor-to-ceiling windows, ultra-quick device charging ports and furniture and equipment designed with patients in mind. Dr. Jiwon Oh, medical director of the centre, told Architectural Record that one time she saw a patient at the centre who was a few hours early for their appointment. "I assumed it was a mistake," she said. "But no, he told me, 'I wanted to come early just to spend some time in the space.'"
7. Dr. Gary Bloch, Sonya Torreiter highlight struggles of patients with long COVID
Dr. Gary Bloch, family physician at St. Michael's Hospital, and Sonya Torreiter, speech-language pathologist at Providence Healthcare's post-COVID condition clinic, spoke to The Globe and Mail about some of the challenges long COVID patients face in accessing financial supports. Torreiter says many patients have trouble accessing their workplace long-term disability insurance claims, despite having letters form the clinic confirming their symptoms. In some cases companies "almost seem to be questioning whether post-COVID condition exists," she said.
8. 'We need to take action now': Dr. Samantha Green discusses the link between climate change and health
Dr. Samantha Green, Unity Health family physician and faculty lead in climate change and health at the University of Toronto's Department of Family and Community medicine, spoke to CP24 about the various ways climate change and heat waves negatively impact our health. Green said extreme heat poses health risks for young people, the elderly and people with chronic health conditions. One way to combat climate change is to demand elected officials take action, she said.   
9. Dr. David Jenkins discusses relationship between cholesterol and health on podcast
Dr. David Jenkins, physician and scientist at St. Michael's Hospital, spoke about the link between cholesterol and health in an episode of The Proof , a podcast that examines the health benefits of exercise, nutrition, mindfulness, recovery and sleep. Jenkins and host Simon Hill discussed the health implications of sub-optimal levels of cholesterol, weight loss and the most current research on cholesterol. Jenkins also shared tips on what to eat to obtain optimal cholesterol levels.
10. Dr. Peter Jüni reflects on research accomplishments at St. Michael's Hospital
Dr. Peter Jüni is known to many in Canada as the first Director of the Ontario COVID-19 Science Advisory Table, but at Unity Health he helped lead and contributed to hundreds of scientific papers at the Applied Health Research Centre. Jüni looked back on his time at St. Michael's and shared some of the accomplishments he's most proud of. "I became intellectually more disciplined here," he said. "Together we dug deeper. In a way, this helped me to approach the challenges with this virus perhaps differently."
Previous Ten Great Things articles