Ten great things that happened this week
June 09, 2022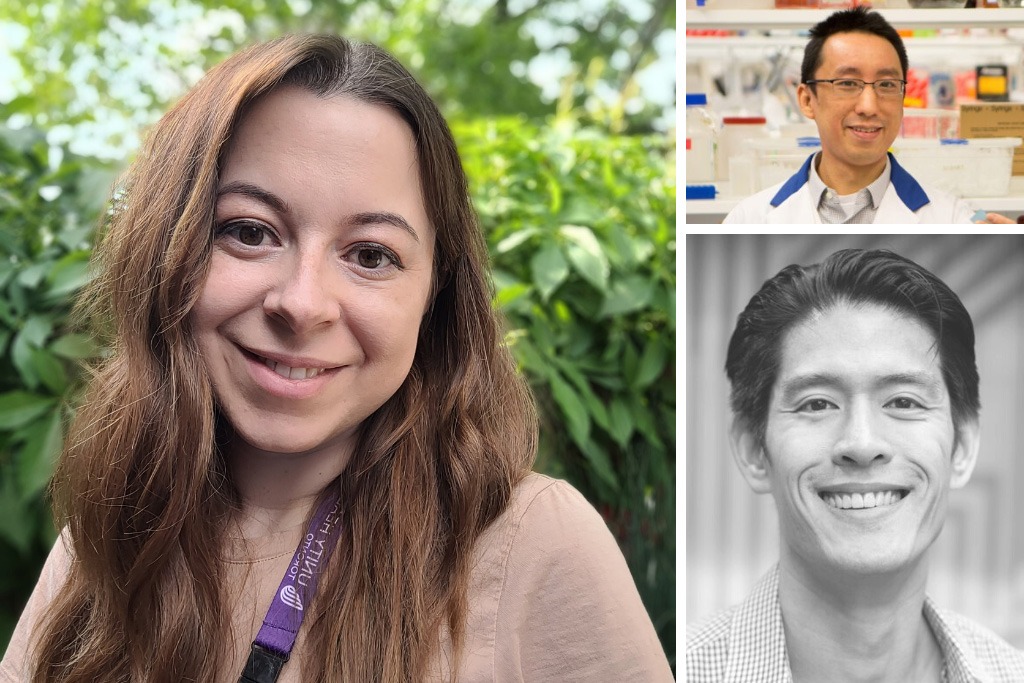 Each week, we share a list of 10 great things that happened at our sites. Do you have a story you'd like to share? Send it to communications@unityhealth.to.
1. Dr. Darrell Tan answers questions about Monkeypox
We spoke with Dr. Darrell Tan, infectious disease physician at St. Michael's Hospital, about Monkeypox, how it spreads and what signs and symptoms people should look out for. Tan also spoke about the importance of not stigmatizing any patient population who is impacted by the disease. "There's a narrative of blame that often comes up when we talk about infectious diseases – that people somehow 'deserve' certain health conditions," he said. "That's not the case for any health condition. Health conditions arise, they are biological and we're here to try to respond to them."
2. Dr. Darren Yuen shares what drives his research on stopping kidney scarring
Dr. Darren Yuen, nephrologist and scientist at Unity Health, spoke about what drives his research on reducing scarring of the kidneys, a condition known by clinicians as fibrosis. Yuen said his focus started when he was a doctor-in-training and he noticed that kidney tissue samples from patients always had scarring on them. This led him and his team to launch a research project examining 18 kidney biopsies from patients and the related bloodwork, follow-up care and outcomes. The team analyzed the samples and discovered an enzyme called NUAK that could potentially be used to develop a new fibrosis-fighting drug. Since the discovery, pharmaceutical companies are showing interest in creating a medication to reduce tissue scarring and testing the medication in clinical trials.
3. For Stroke Awareness month, a spotlight on Coding Data Quality Specialist Iuliia Shevchuk
June is Stroke Awareness Month, and we're taking the time to highlight some of the less-visible roles in stroke care that play a part in providing patients with best care experiences. Iuliia Shevchuk is a coding data quality specialist with St. Michael's and St. Joseph's. The work she and other coders do helps turn data into knowledge, informs policy decisions and improves patient outcomes and experiences. "Health Information Management professionals have been on the frontline of health data in Canada since 1942," she said. "These days, a hospital cannot exist without a coding team, as coded data is the foundation of all analyses."
4. A safe spot to land: Sue Hranilovic reflects on the meaning of Pride
As part of our continuing Pride coverage, Sue Hranilovic, a primary health care nurse practitioner with the St. Michael's Academic Family Health Team, shared what Pride means to her. "What Pride means to me is authenticity as a healthcare provider, but also an authentic space for our patients to land that is safe, and honouring and inclusive of their diversity."
5. Dr. Amol Verma gives talk on harnessing the potential of AI in medicine
Dr. Amol Verma, clinician-scientist at Unity Health, gave a talk hosted by the Temerty Centre for AI Research and Education in Medicine on the potential for AI in the healthcare field. In the talk, he addressed key challenges and strengths of AI in medicine in Canada, as well as GEMINI, his project that collects, formats and standardizes clinical data from hospitals to improve healthcare delivery.
6. Dr. Tali Bogler talks about dismantling myths and expectations of new mothers in the postpartum period
Dr. Tali Bogler was featured in the latest issue of the University of Toronto's Medicine Magazine, in an article about the myth that new motherhood is always a blissful, natural period. Bogler pointed out that expectations are put on women from the moment there's a positive pregnancy test, well before they give birth. Additional stigma can also interfere with new parents getting the help they need, she says, giving the example of the reluctance of parents-to-be to take antidepressants in fear of harming their baby. "There can be this feeling in pregnancy that, 'I am the vessel carrying the fetus and must do everything possible to protect it, and those concerns can mean questions about medications, vaccines, or anything else," says Bogler. "And that eliminates the autonomy of the individual, the pregnant person, and their own health priorities."
7. Dr. Mark Feldman named new president of the Canadian Paediatric Society
Dr. Mark Feldman, paediatrician at St. Joseph's Health Centre, was named as the new president of the Canadian Paediatric Society. Congratulations Dr. Feldman!
8. Run to raise awareness about healthcare workers' safety
A five-kilometre run is planned for Sunday, June 12, to raise awareness about healthcare workers' safety. The run is set to start at 10 a.m. outside the emergency department at St. Michael's Hospital. Healthcare worker safety is an important issue, as studies have shown that healthcare workers face risks of being verbally and physically attacked while on the job. Come join the run and support healthcare workers!
9. I'm Ready program continues roll out of thousands of HIV self-test kits
The I'm Ready Program is continuing its roll-out of 50,000 HIV self-test kits to reach undiagnosed individuals and connect them with care and support. Recipients of the HIV self-test kits will also have access to free COVID-19 rapid antigen testing kits and KN95 masks. The I'm Ready Program is the first of its kind in Canada, and is being led by REACH Nexus at MAP Centre for Urban Health Solutions. Its goal is to ensure low-barrier access to home testing, so participants and their partners can make informed decisions about when and where to access care. Individuals have the option of delivery or can pick up the testing kits at more than 80 locations across Canada. The program has already registered 3,672 participants who have ordered a total of 9,085 HIV self-test kits – with 31 per cent individuals identified as this being their first-time testing. The rapid tests and masks are being provided through the Stop the Spread and Stay Safe program, with the support of the Canadian Red Cross and Health Canada.
10. Dr. Tara Kiran offers possible fixes to the family physician shortage
Nearlyfive million Canadians don't have a primary care physician. Dr. Tara Kiran, family physician at St. Michael's Hospital, speaks to TVO's The Thread about the importance of primary care and what can be done to address the shortage of family physicians.
Previous Ten Great Things articles