Ten great things that happened this week
July 14, 2022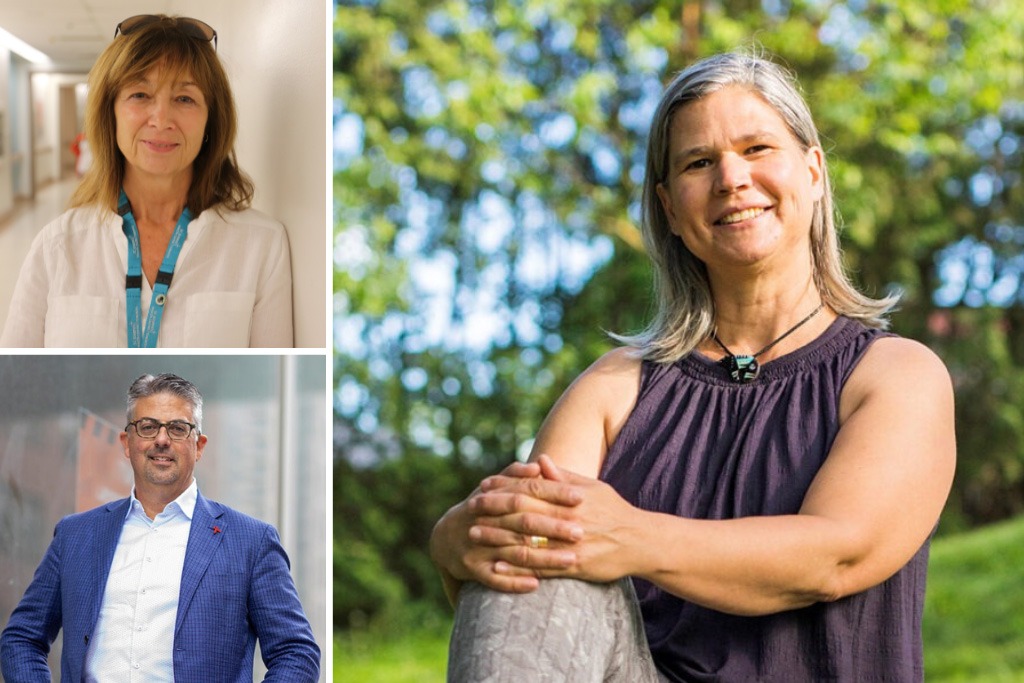 Each week, we share a list of 10 great things that happened at our sites. Do you have a story you'd like to share? Send it to communications@unityhealth.to.
1. 'Speak up and share ideas that are a little out of the box': Meet Unity Health's two chiefs of psychiatry
We profiled Dr. Mariam Abdurrahman and Dr. Karen Shin, the chiefs of psychiatry at St. Joseph's Health Centre and St. Michael's Hospital respectively, about the relationship between equity and mental health, serving highly diverse patient populations, and advice they'd give their younger selves. "Throughout my career, there has been a bit of a shift where I've seen more female and racialized individuals take on leadership positions," Shin said. "Having those examples and mentors allows you to imagine yourself in certain roles and inspires others to pursue these goals."
2. 'Beyond shame, sorrow and apologies': Dr. Janet Smylie pens op-ed on how to address Indigenous health inequities
Dr. Janet Smylie, Strategic Lead of Indigenous Wellness, Reconciliation and Partnerships, co-wrote an opinion article on how health-care leaders can act to address Indigenous health inequities. Noting the recent apology from Pope Francis to the Indigenous people in Canada for the injustices at church-run residential schools, Smylie and the other authors ask, "How do these apologies get translated into tangible changes that reduce Indigenous/non-Indigenous health inequities?" The authors lay out steps on how care providers can start to achieve this goal. The article was published as Smylie spoke at the National Health Service's Health, Race and Racism International Conference in the U.K.
3. Dr. John Marshall speaks about the need to redefine critical illness
In the wake of the COVID-19 pandemic, critical care physicians across the globe are calling for a broader definition of critical care – one that looks beyond syndromes and the consequences of illness and addresses the biological make up that determines how a person responds to disease and its treatments. Dr. John Marshall, critical care surgeon at St. Michael's and scientist at the Keenan Research Centre for Biomedical Science, co-authored an article on this perspective that was published in Nature Medicine. We sat down with Marshall to discuss his views on the issue and how physicians and scientists interested in this area can learn from COVID-19.
4. Unity Health partners with the University of Toronto, other hospitals to lead Monkeypox research initiative
Unity Health is partnering with U of T, Sunnybrook Research Institute and University Health Network to lead a rapid research response to the global Monkeypox outbreak. The initiative will focus on a number of issues impacting the current outbreak, including better understanding symptoms, genetic evolution of the virus, and transmission risks. Dr. Darrell Tan and Dr. Sharmistha Mishra, infectious disease physicians at Unity Health, are co-principal investigators and operational co-leads of the response effort.
5. Unity Health is recruiting Patient and Family Partners
Unity Health Toronto is looking for new Patient and Family Partners (PFPs) who will collaborate with staff and leadership to improve care and create better experiences. The input we gain from PFPs reflect critical perspectives and the diverse views of the communities we serve. PFP Diane McKenzie says in her role she helps Unity Health experts see the unique needs of patients that they may miss due to their demanding work environment. "I help them focus their work on the delivery of care and around the bedside, and the individual needs of the person in the bed," she said.
6. Why hasn't Canada adopted a pharmacare program yet? Dr. Nav Persaud discusses with Linda Silas in the MAPmaking podcast
In the latest episode of the MAPmaking podcast, Dr. Nav Persaud, family physician at Unity Health and Canada Research Chair in Health Justice, speaks with Linda Silas, president of the Canadian Federation of Nurses Union, about paid sick leave and why Canada hasn't yet adopted a national pharmacare program. Despite political promises, Canada remains the only high-income country where health-care services are publicly insured but medications are not.
7. Dr. Tara Gomes discusses the life cycle of a drug on podcast
Dr. Tara Gomes, scientist at the Li Ka Shing Knowledge Institute and principal investigator of the Ontario Drug Policy research Network, discussed the life cycle of a drug on the I'm Pharmacy podcast. Gomes joined host Mina Tadrous and clinical pharmacologist Dr. David Juurlink to discuss how we study drug safety, who studies them, and how we assess risk tolerance of medications.
8. Dr. Katerina Maximova speaks about how schools can help reach vulnerable populations
Dr. Katerina Maximova, scientist at MAP Centre for Urban Health Solutions, spoke to The Toronto Star about the important role schools can play for vulnerable individuals and families. School nutrition programs can help deliver necessities to families in need, she said. "When school programs are closed during the summer months, we realize that school is a significant mechanism to address the issue of food insecurity."
9. What's driving record wait times at emergency departments? Research by Dr. Tara Kiran examines the role of family physicians
Ontario hospitals are experiencing record wait times at emergency departments. Dr. Tara Kiran spoke to CBC News about her research that looked at the role of family physicians and virtual care. She found that patients of family doctors who opted for virtual care the most during the pandemic were not more likely to end up in the emergency department.
10. 'We can end HIV in Canada': Dr. Sean B. Rourke shares how he's working to increase access to HIV testing
Dr. Sean B. Rourke, scientist at MAP Centre for Urban Health Solutions, spoke to IMS Magazine about the projects he's working on to increase access to HIV testing for difficult-to-reach communities and those who are undiagnosed. "I'm trying to bridge the health, public health, and community sectors together," he said. "We can end HIV in Canada – we have everything we need. It's just that we're not doing the things that we need to do to get there."
Previous Ten Great Things articles