St. Michael's researcher secures $10 million in funding to study COVID-19 treatments
July 19, 2022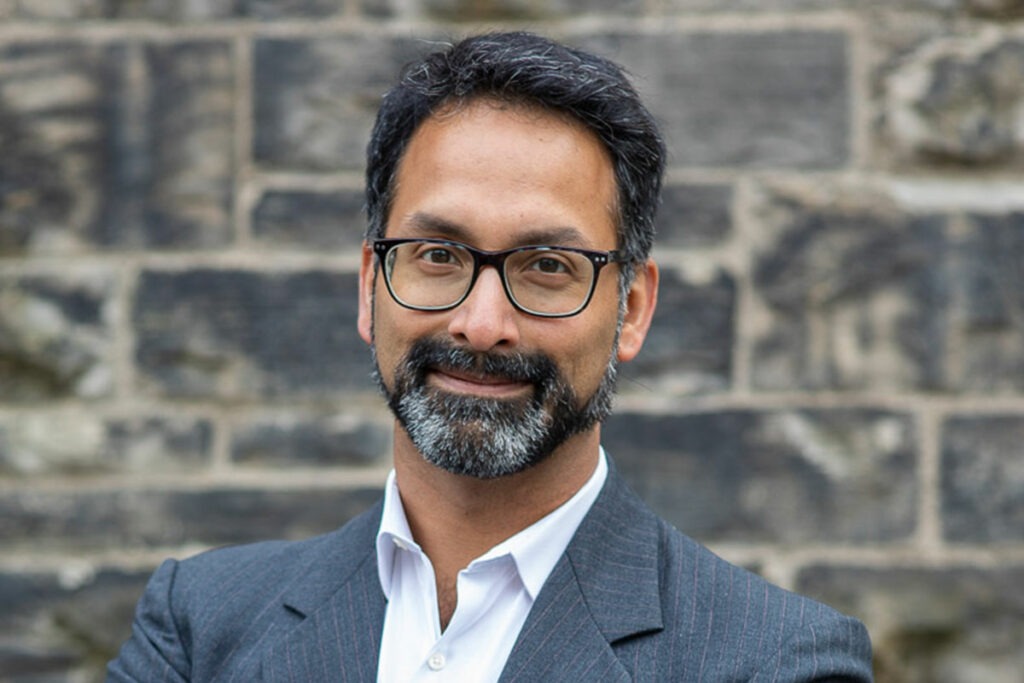 A COVID-19 study led by Unity Health's Dr. Andrew Pinto has secured $10 million in funding from the federal government.
The Canadian Adaptive Platform Trial of Treatments for COVID-19 in Community Settings (CanTreatCOVID) aims to evaluate how well current and future oral medications work for acute COVID-19 infections. The study will also examine whether any of these treatments reduce the risk of long COVID.
"We don't want to stop there," said Dr. Pinto, a Public Health and Preventative Medicine specialist, family physician, and scientist who directs the Upstream Lab at the Li Ka Shing Knowledge Institute at St. Michael's Hospital. "By developing cross-country infrastructure and relationships, we'll be uniquely positioned to study treatments for other pathogens and diseases in the community well beyond the COVID-19 pandemic."
The team behind CanTreatCOVID note this is a national effort. Provincial hubs in British Columbia, Alberta, Manitoba, Quebec, Newfoundland and Ontario will help connect patients to treatments. Primary care research networks across Canada, serving more than 2.8 million patients, will be part of the effort.
The adaptive structure of the study will allow researchers to add and remove treatments as the trial progresses, with the goal of providing insight into which treatments are ultimately the best and most cost-effective. The results of the study will impact health care providers, clinical guidelines and influence funding and approvals by the Public Health Agency of Canada and Health Canada.
"COVID-19 has proven to be a dynamic virus, and the global community has responded just as rapidly by developing various treatments," said Dr. Pinto. "Our trial design allows us to study these new treatments as they arise and help policymakers, providers and patients make informed decisions."
Experts believe COVID-19 will become an endemic disease, with new variants continually emerging similar to the flu. Finding safe, effective and affordable treatments is key to managing the disease and keeping patients safe, as well as reducing the burden of long COVID.
The team hopes that CanTreatCOVID will help to improve trust between the public, health care providers and governments by providing evidence about the effectiveness of treatments.
Patient and community partners will play a key role in the study, providing insight into lived experiences and ensuring results are effectively communicated. Any potential decisions made based on the findings of the study will have impact on the lives of patients, their families and their communities.
"We're extremely grateful that we're able to get this project up and running," said Dr. Pinto. "We wouldn't have been able to make this happen without the support of our talented team."
By: Olivia Lavery