Ten great things that happened this week
October 28, 2021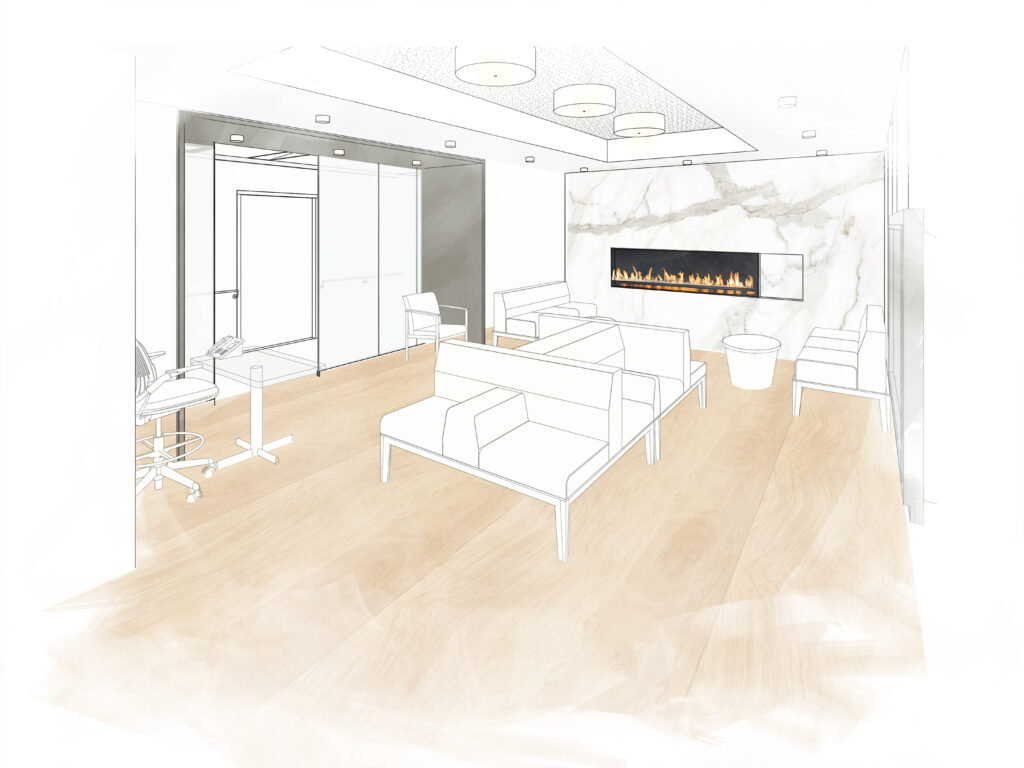 Each week, we're sharing a list of 10 great things that happened at our sites. Do you have a story you'd like to share? Send it to communications@unityhealth.to.
1) New Breast Care Centre at St. Joseph's designed to improve breast cancer diagnosis and treatment
Construction is underway on a new breast care centre at St. Joseph's Health Centre designed to reduce the time it takes to diagnose and treat breast cancer. Once complete, the Geoffrey H. Wood Foundation Centre of Excellence in Breast Cancer Screening and Treatment will centralize breast care and breast cancer services, including mammography, oncology and surgery, minimizing stress for patients and improving efficiency for care teams. Read more.
2) Dr. Shazeen Suleman answers parents' biggest questions about the COVID-19 vaccine for kids
Do you have questions about the COVID-19 vaccine for kids? Dr. Shazeen Suleman, pediatrician at Unity Health, joins CTV News to answers parents' most frequently asked questions. Read the article.
3) Unity Health staff and physicians roll up their sleeves for the flu vaccine
Our flu vaccine clinics are in full swing at our three sites, with treats on offer for staff members who come by to keep themselves, their loved ones and the people we care for safe. The severity of this year's flu season is not yet clear, and by getting the flu vaccine and following public health measures, like washing our hands and wearing a mask, we can all stay healthy – together!
4) We spotlight Patient and Family Partner Angela Cianfrini for Canadian Patient Safety Week
This week is Canadian Patient Safety Week and the theme is 'Who knows? Essential Care Partners do.' We are lucky to have amazing Patient and Family Partners (PFPs) at Unity Health Toronto who have helped us improve the care experience for patients and Essential Care Partners throughout the COVID-19 pandemic. Learn more about Angela Cianfrini, an elementary schoolteacher and mother of two who became a PFP after caring for her father when he was an oncology and surgical patient at St. Joseph's.
5) Amanda Sheppard shares about her role for Respiratory Therapy Week
To celebrate Respiratory Therapy Week, we spoke with Amanda Sheppard, Respiratory Therapist (RT) at St. Michael's Hospital. She says the pandemic highlighted the role of Respiratory Therapists to the general public and demonstrated how capable RT's are of adapting in new circumstances. Check it out.
6) Peggy So shares how the pandemic has impacted her role as an Occupational Therapist at Providence
When the pandemic started, Peggy So, Occupational Therapist at Providence Healthcare, was working in the Fall Prevention Clinic. After the hospital closed its outpatient services, Peggy was redeployed to work on the inpatient geriatric units. For Occupational Therapy Month, Peggy shares how the pandemic impacted her role.
7) REACH Nexus releases results of the first quarter of their I'M READY HIV self-testing kits
REACH Nexus, the HIV institute under MAP Centre for Urban Health Solutions and led by Dr. Sean Rourke, released a report of the results of the first quarter of their I'M READY HIV self-testing kits. They caught a few cases of HIV that were previously undiagnosed. Learn more.
8) Research from The Wellness Hub helps long-term care home in Hamilton
A long-term care home in Hamilton recently put research from The Wellness Hub at the Knowledge Translation Program and COVID-19 Immunity Task Force into practice with the development of a new wellness room for its staff. Learn more in the Hamilton Spectator.
9) Dr. Katie Allan speaks about the importance of CPR
Around 35,000 Canadians — 7,000 people in Ontario — suffer a sudden cardiac arrest each year. It can happen to anyone, which is why it's important that everyone knows how to perform CPR, says Dr. Katie Allan, PhD researcher at St. Michael's specializing in cardiac arrest in you people. Read the CBC story.
10) Collaboration matters: Research at St. Michael's helps to improve long-term care at Providence
A collaboration between Dr. Ashley Verduyn at Providence Healthcare and Dr. Jennifer Watt at St. Michael's helped improve resident mental health at the Houses of Providence during the pandemic. The team implemented non-pharmacological methods, such as hand massages, life story reminiscing and music therapy, which led to an increase in the emotional well-being of residents. Read more in Hospital News.
Previous Ten Great Things articles