Strategy & Performance
Our Mission
Unity Health Toronto is a Catholic health care organization providing compassionate physical, emotional and spiritual care to all in need. We advance excellence in health care through world-class education, research and innovation.
To ensure we are delivering on that promise, we measure and track our performance in a number of areas. We're also accountable to the communities we serve and are committed to transparency about how we are doing as a health network, so we report our performance publicly.
Our Vision
The best care experiences. Created together. This inspiring shared vision is from the hearts and minds of the people across Unity Health Toronto. It is rooted in our commitment to care for the whole person – body, mind and spirit. Our vision charts our course towards excellence in person-centred care.
Our Values
Human dignity. We affirm that every person has sacred value and is worthy of respect.
Compassion. We enable health and healing by understanding each person's needs.
Excellence. We strive to innovate and continuously improve to achieve quality and the best care.
Community. Together we embrace diversity, trust and teamwork to fulfill human potential.
Inclusivity. We foster an inclusive, welcoming environment where everyone is treated equitably and without judgment.
2019-24 Strategic Plan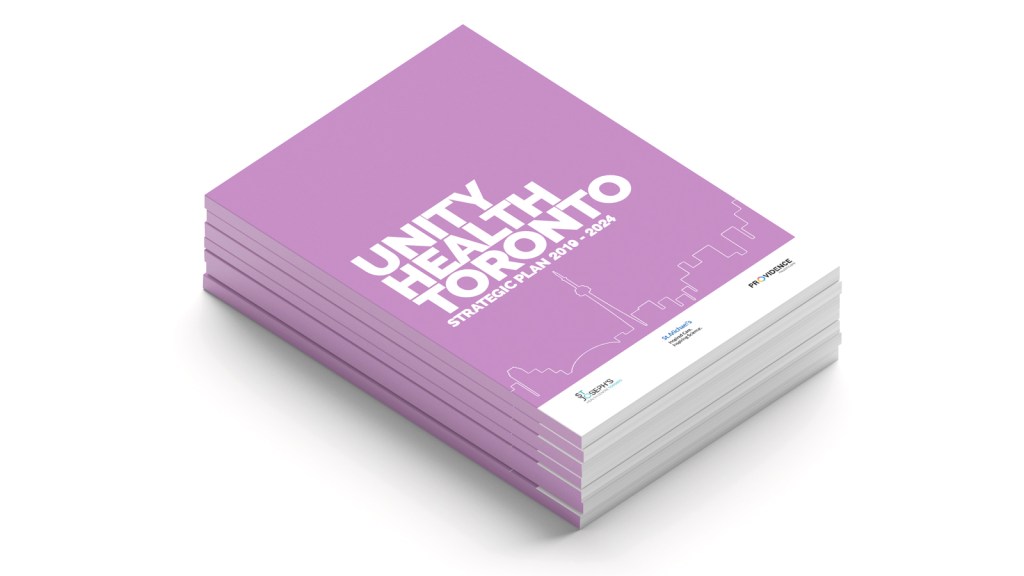 This is Unity Health Toronto's first strategic plan. It is a five year road map to delivering leading-edge health care that is built around understanding the unique needs of each person in our care.
There are nine interrelated components of this strategy that will each contribute to our success. Together across Unity Health Toronto, in partnership with those that we serve, and in collaboration with our community partners, we will create the best care experiences.
We have an aspirational and visionary plan to achieve these goals, and you're invited to join us on this journey.
Our Strategic Plan in Action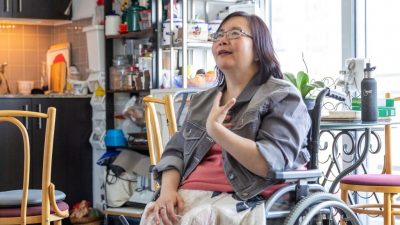 Read Bibianne's story for just one example of how we are delivering on the objectives we set out for ourselves in our strategic plan.
Performance
We are executing our 2019-24 strategic plan by engaging with our people, aligning the actions of our departments and services to continuously foster a high performance culture.
Last updated January 27, 2023