From a wife to her husband: A patient's kidney transplant story
April 01, 2021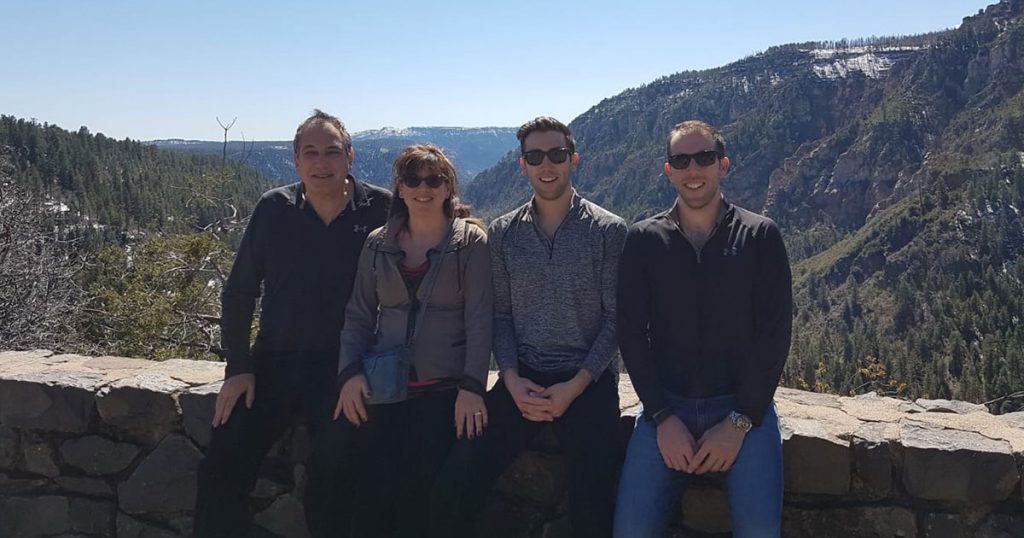 By Jessica Cabral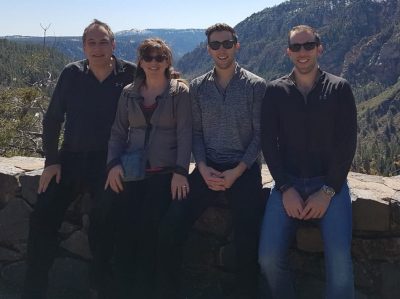 After 28 years of marriage, Elliot Bassin and his wife Marilyn bonded in a way that the couple never thought possible. They shared a kidney.
The operation came after years of declining kidney function for Mr. Bassin. Eventually, when his kidney function dropped to less than five per cent, a transplant became inevitable.
"I understood from my bloodwork, urine analyses and increasing creatinine counts that sooner or later I was going to need the transplant," Mr. Bassin said. "There was no sense in hiding things from my wife, so I told her right away. We both knew that we could only delay the inevitable."
Making the decision
At St. Joseph's Health Centre, Mr. Bassin first began seeing an urologist for a condition called hydronephrosis, which is the swelling of one or both kidneys when urine fails to drain to the bladder and instead builds up inside the kidney. This accumulation of fluid can severely damage the organ and may even lead to kidney failure.
As his kidney function continued to decrease, Mr. Bassin consulted a nephrologist at St. Joseph's Community Renal Centre and continued to receive care from the clinic for five years.
"It was a matter of trying to empty as much fluid as we could, but at some point we realized that I was only left with two options: dialysis or transplantation. There really was no choice as the outcome and quality of life is better with a transplant as opposed to being on dialysis," Mr. Bassin said.
Still, he needed a donor.
The need for organ donation
Trillium Gift of Life Network, the government agency responsible for delivering and coordinating organ and tissue donation services across the province, reported that there were 1,121 Ontarians waiting for a kidney last year. Patients in Ontario typically wait between three to seven years on a transplant list to receive a kidney. This is why organ and tissue donation is critically important.
"There has been a shortage of organs for many years. The number of people waiting for an organ far exceeds the number of available organ donors," explained Dr. Ramesh Prasad, a staff physician who specializes in Nephrology and the Medical Director of the Kidney Transplant Program at St. Michael's Hospital.
The Kidney Transplant Program at St. Michael's began in 1969 and transplants anywhere between 120 to 140 kidneys per year. As one of the largest adult kidney transplant programs in the country, the program takes care of around 1,700 kidney transplant recipients, with some patients having had their transplant close to 45 years ago. Hospitals across the GTA refer patients to the program. After the initial referral, patients are evaluated by a nephrologist and undergo extensive testing to determine if they are eligible for a transplant.
If the patient has an approved living donor, the surgery is typically completed within two to three months. A living donor transplant occurs when a patient receives an organ, such as a kidney, from a person who is still alive. Living donors can survive with just one healthy kidney.
If there is no living donor, the patient is placed on the transplant waiting list to receive a kidney from a deceased donor.
"The best outcomes are in recipients who receive their transplant before they need dialysis because dialysis takes a great toll on the body. We need more donors so that we can improve the outcomes for patients and that's why everyone should consider registering to be an organ donor. The sooner a patient can receive their transplant, the better," said Dr. Prasad.
As her husband's condition quickly worsened, Mrs. Bassin knew right away that she wanted to be tested to see if she qualified as a living donor for her husband.
"It was a really easy decision for me and we honestly didn't think much about it," she recalled. "We have two sons and the last thing we wanted was for one of them to go under the knife. Elliot's my husband, the father of my children – it was such a natural decision to make and the right thing to do at the time, so I got tested."
After less than a year of testing, the couple learned that she was a match. Mrs. Bassin, who has Group O blood type, classifies as a universal donor. This meant she could donate one of her kidneys to her husband.
"We didn't ask anyone else in our family or friend group to get tested. Fortunately, I was a match. We make decisions and we go with it, that's the type of people we are," she said.
When it was time to prepare for the transplant, Mr. Bassin was transferred to St. Michael's Kidney Transplant Program in 2015.
"The care I received at both hospitals was fantastic. It was a seamless transition when I moved from being cared for at St. Joseph's to St. Michael's," Mr. Bassin said. "The process was explained to me before the operation and the entire team was extremely caring, compassionate and available."
On the day of the transplant, Mrs. Bassin went into surgery first and Mr. Bassin stayed with her until she was brought into the operating room. When she woke up, Mr. Bassin was recovering in the room next door.
"We're not worriers by nature. I felt comfortable, relaxed and that I was in good hands with our care team. Elliot and I said our goodbyes, I went first and then he went in after. I remember waking up afterwards and being told everything went smoothly," Mrs. Bassin said.
Coming home from an appointment not long after his transplant, Mr. Bassin fainted while walking from the elevator to the front door of his condo. After a few seconds, he was able to sit up, but it took 15 minutes before he felt stable enough to walk. It turned out that the donor kidney was working too well, causing Mr. Bassin to become dehydrated and faint. He returned to St. Michael's for treatment. For Mrs. Bassin, this incident was harder than anything the couple dealt with prior to and during their operation.
"I had a rough three months, but the physicians, nurses, pharmacists and social workers were there for me every step of the way," Mr. Bassin said. "I was well taken care of during both the time of the transplant and when I returned. My life is a lot better because of the care I received."
Life after transplant
After Mr. Bassin recovered from his infection, the couple was able to pick up where they left off and continue doing the activities they always loved – exercising, travelling and spending time with their sons.
"The kidney transplant didn't prevent me from doing the things that I love. For my wife, being a living donor didn't stop her from doing all of the activities she used to enjoy before the operation. I am grateful that I had my wife to share this experience with, but this isn't the case for everyone and that's what makes organ donation so important," Mr. Bassin said.
For individuals considering becoming a living organ donor, Dr. Prasad explained that there are careful screening processes in place to ensure it is safe for them to donate.
"A living donor will not lose a substantial amount of kidney function by donating as the remaining kidney has the ability to compensate. Kidney function can go up to 80 per cent of that of a normal person. In the case of deceased donors, there is an old saying 'Don't take your organs to heaven because heaven knows we need them here,'" said Dr. Prasad.
Now, the couple hopes to encourage more people to consider organ donation.
"When people learn I gave Elliot a kidney, they always tell me how impressive and special that is. But it was just a natural thing for me to do because he's the man I love," Mrs. Bassin said. "The people who donate anonymously out of the kindness of their hearts – those are the angels in life."
Although Mr. Bassin was lucky enough to receive a kidney from his wife, he emphasized the importance of donation: "Organ donation provides a recipient and their family with a life-saving gift. With your generous decision, you can give hope for the many people that have been waiting years to receive an organ transplant."
April is Be A Donor Month. Register to be an organ donor or check your status.