These former patients are making hospital visits better for the rest of us. Here's why
April 27, 2023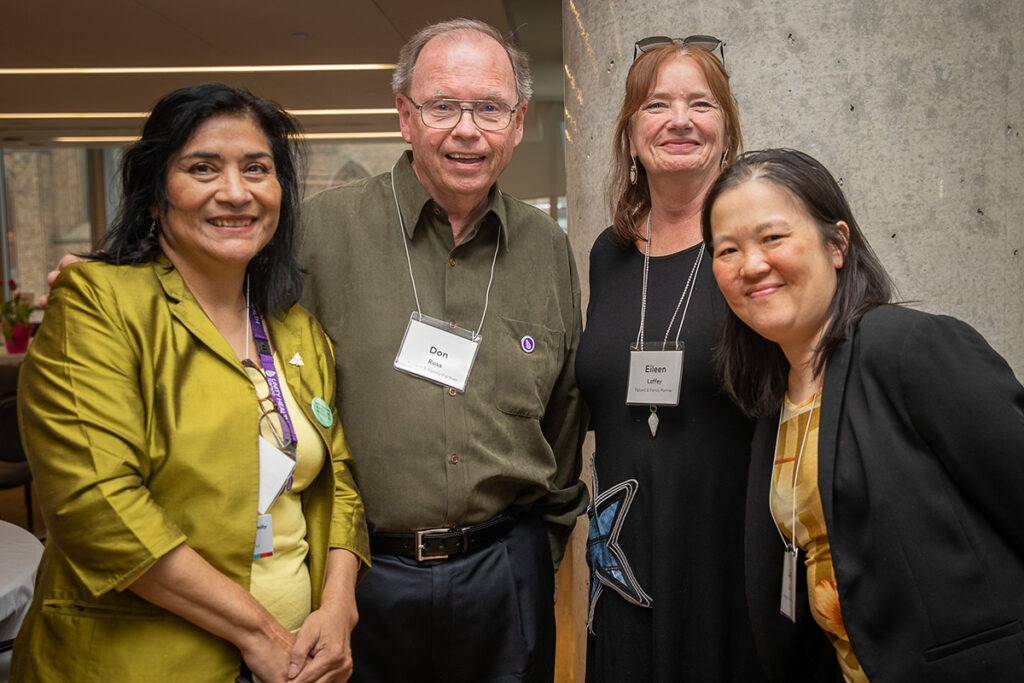 Across Unity Health, nearly 90 former patients, or loved ones of patients, are working to improve nearly every aspect of care at the network.
This dedicated group, called Patient and Family Partners (PFPs), know what it's like to navigate a healthcare system that can be confusing, intimidating and overwhelming. That's why their perspectives are so valuable in shaping the path forward.
"PFPs are key members of projects and committees at each of our three hospitals, from helping teams make their space easier to navigate during a construction project to sitting on program quality committees," says Cathy O'Neill, senior director of Care Experience, Patient Partnerships and Safety. "They give voice to the diverse views and perspectives of the people who come through our doors for care and of the broader communities we serve."
Never miss a story from Unity Health Toronto! Subscribe to our new monthly e-newsletter.
Some PFPs are 'patient and family teachers', who share their experiences and stories to help educate staff, physicians and learners. Other PFPs join interview panels to ensure new leaders prioritize the needs and desires of patients and families. Unity Health also has four Patient and Family Councils – one for each hospital site and one overall Unity Health council – who set priorities, advance work in those areas and provide feedback on initiatives that Unity Health teams bring forward.
We spoke with three PFPs about what drives them and how they make a difference.
Informing a new electronic patient record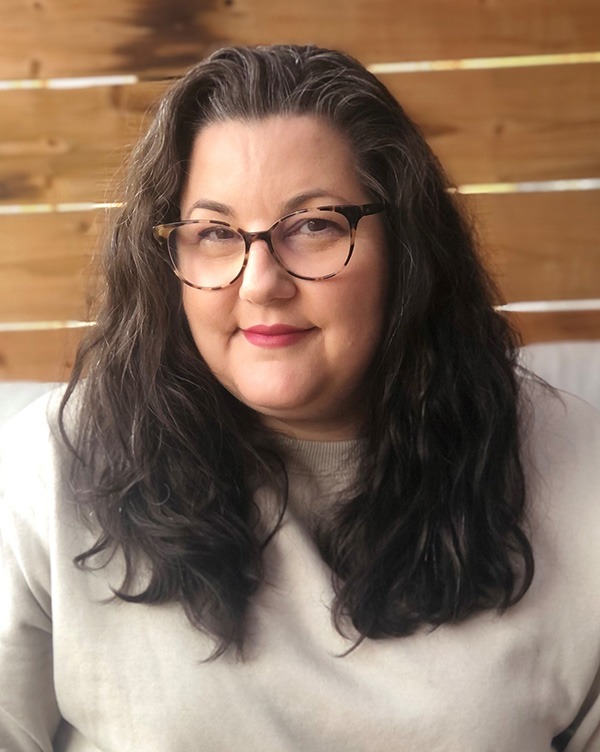 Though Catherine Héroux received great care at St. Michael's Hospital, she recognized she had to be a strong advocate for herself. She worried that those experiencing disadvantage could have a very different healthcare experience from her own.
Héroux began volunteering in the Emergency Department, and subsequently became a Patient and Family Partner (PFP) "to explore how [she] could contribute to improving care for more patients and families."
When Unity Health Toronto began the early stages of planning for its new network-wide electronic patient record (EPR) system, engaging PFPs in all stages of the project was the logical choice.
Giuseppe Cammisa, senior director of Electronic Patient Record (EPR), is leading the charge on this multi-year project that spans across all Unity Health sites. "The EPR project is a pillar of enabling exemplary patient experience and quality of care," said Cammisa. "It will be used by patients for access to records, self-serve functions and communication with their care team so it is critical we include them in the selection, design and build of the new solution."
Héroux, accompanied by three other PFPs, jumped on the opportunity to help with the EPR work. She wanted to ensure that patient and family access was prioritized, and that potential barriers were considered "so no patients or families are left behind, no matter what their situation is."
"I have learned a lot about the complexities of implementing a new system, and how it will help improve communication between patients and clinicians and reduce admin time for clinical staff so they can spend more time supporting patients, which are two critical outcomes of this work."
The new EPR system is slated to go live by 2024, with many more opportunities for patient and family engagement throughout the process, including how it will be rolled out to the public.
Weighing in on sustainability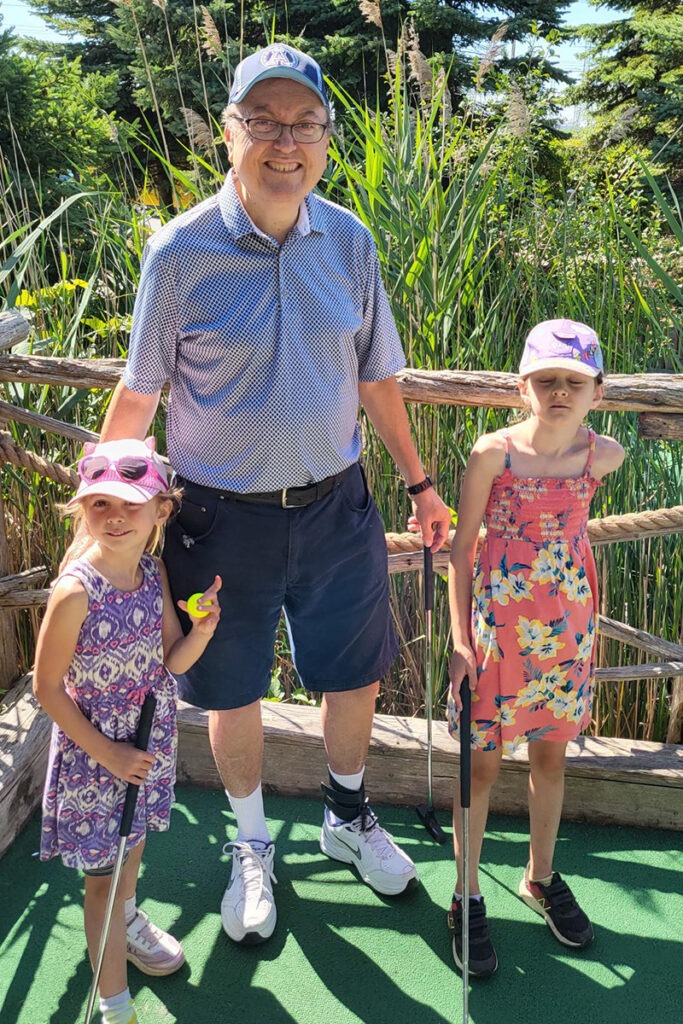 Confronted with a prolonged rehabilitation after a severe viral infection that left him in critical condition, Randy Pascucci credits Providence Healthcare for giving him "the gift of hope." The excellent care he received inspired him to become a Patient and Family Partner (PFP) at Unity Health Toronto to return the favour.
Pascucci has been involved with many different initiatives across Unity Health since 2015. Most recently, he joined the Environmental Sustainability Advisory Committee (ESAC). The ESAC helps support sustainability initiatives and recognizes that Unity Health has a responsibility to make choices that positively impact the environment at large. "As a grandfather, I wonder what state of the Earth we will be handing down to them. I thought, perhaps I can help," says Pascucci.
Since its inception, the ESAC has provided support to over 96 sustainability initiatives, covering a wide variety of topics. Some highlights include work on the What Goes Where tool, which helps staff, patients and visitors correctly identify where to dispose of specific waste items, and the St. Joseph's Community Garden project that provides therapeutic gardening and fresh produce for members of the West Toronto community.
Katelyn Marie Poyntz, director of Project Engineering and Energy, and Sharon Au, project coordinator, coordinate the monthly ESAC meetings, facilitating discussions on a variety of topics including waste reduction, plant-based nutrition and staff and patient engagement. "It is useful to have a viewpoint that is different from those of us who are buried deep in the work," shares Poyntz. "That can often lead to blinders being on and a new perspective is important to shake things up."
"Sustainability should be integrated throughout all departments in an organization, so it's important for the ESAC to be a truly multidisciplinary team," says Au. "Patient and family representation and input in our sustainability initiatives is essential in ensuring the best care experiences."
Participating in the ESAC has felt like a steep learning curve for Pascucci, but his background in strategy and tactical planning – as well as his lived experience as a patient – has supported him in this challenge.
When asked how he views the ESAC's impact on the patient experience, Pascucci shares: "Patients can rest assured that their hospital is proactively taking steps to protect our environment, and is acting responsibly to provide services and maintain facilities."
Supporting strategic planning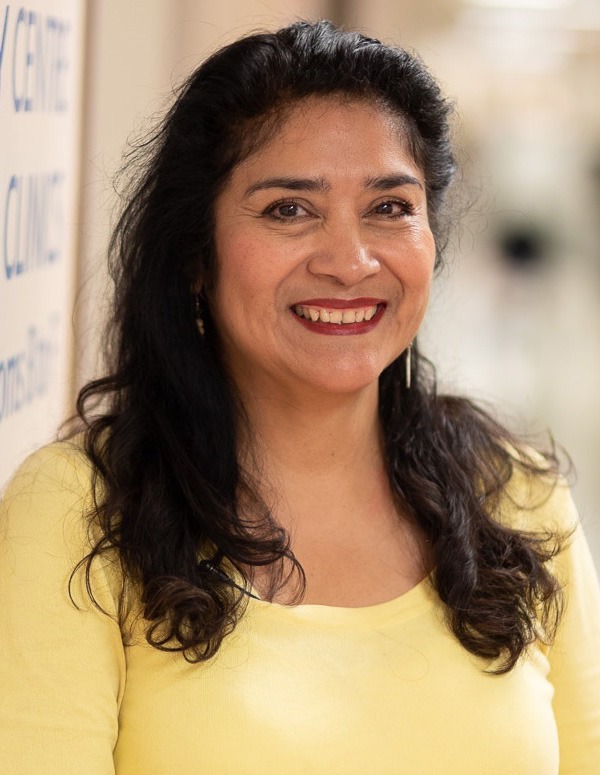 When Jessica Sousa, strategy analyst, and Aubrey Chiu, manager of strategy, set out to reinvigorate and extend Unity Health Toronto's Strategic Plan to 2026, they knew that a successful strategy would rely on input from the communities it serves.
"Patient and family engagement is central to achieving our vision of the best care experiences, created together. We cannot achieve our strategy without collaboration with our Patient and Family Partners," says Sousa.
Once a strategic plan is created, there is still much planning to be done to determine each year's objectives. The Strategy team regularly consults with all four of Unity Health's Patient Family Councils to ensure yearly objectives align with the current healthcare trends that are most pertinent to Unity Health patients.
"Patients bring a unique lens about what the priorities should be," says Janet Rodriguez, co-chair of the Unity Health Patient Family Council and longtime Patient and Family Partner (PFP). "At Unity Health we have strong pathways to communicate these priorities through committees, quality improvement projects and, at the highest level of participation, the Patient Family Councils."
While strategy involves 'big picture thinking', PFPs bring their lived experience and diverse knowledge to ensure the Strategic Plan is inclusive of what will truly impact a patient's experience when receiving care at Unity Health.
"Patient and family centred care is at the core of a high-quality healthcare system and the foundation for safe, effective, timely and equitable care," says Chiu. "PFPs bridge the communication gap between health care providers, patients and families and we truly cannot excel in patient experience without their collaboration."
"Hospitals exist to heal us – the patients," says Rodriguez. "It only makes sense that we be included at every decision the hospital makes about how to provide equitable care to us."
Learn more about Unity Health's Patient and Family Partner Program.
Profiles written by: Lisa Zeltzer
Compiled by: Robyn Cox