Cultivating community: Wellness and veggies spring to life at St. Joseph's
August 02, 2022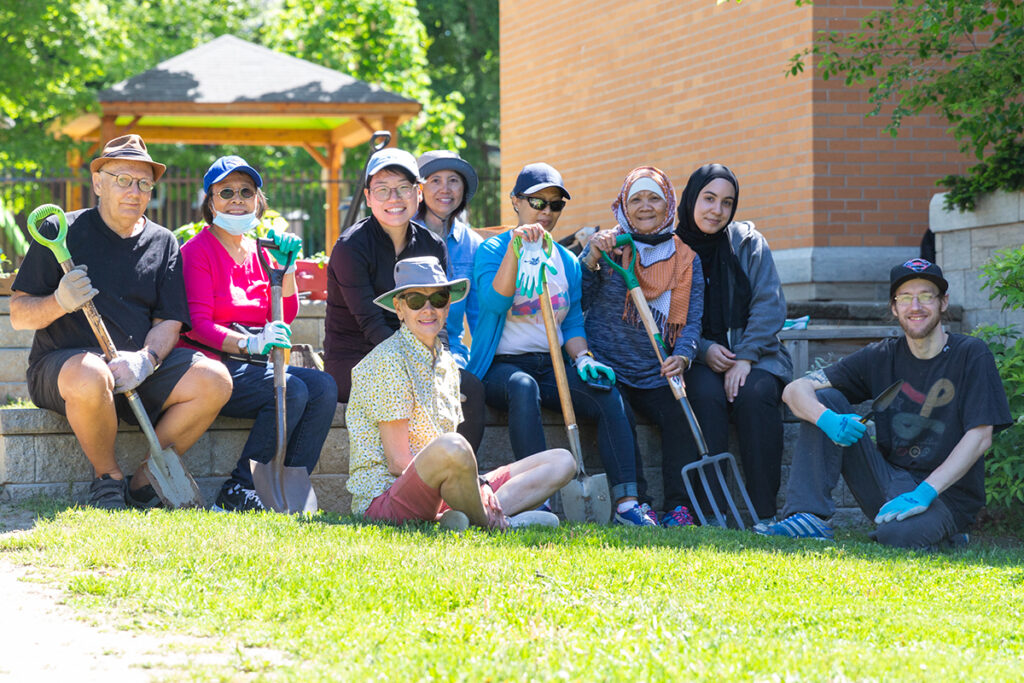 Zucchini, eggplant, cucumbers and kale are not necessarily items associated with therapy. But at St. Joseph's Health Centre, a thriving community garden has blossomed into a place of wellness and food security.
The garden provides plant beds, soil, fertilizer and tools for a few local gardeners from the west end, who have volunteered to maintain the garden and harvest its yield. Twenty beds were on the property with five more coming. Presently, 17 beds are tended by community gardeners and three by St. Joe's staff and clients. The volunteer gardeners will be able to harvest food, while at the same time, patients from the hospital's withdrawal management program will be involved in caring for the green space as well.
It all began in early pandemic days, when Greenest City, a Parkdale-based group whose mission is to build healthy and inclusive neighbourhoods, was on the hunt for a place to start a community garden. Noticing garden beds already in place on the front lawn at St. Joseph's, they engaged with leaders at the hospital, and a plan began to form.
Cathy O'Neill, Senior Director, Patient Experience & Community Engagement, and Jutta Schaaf, Experience and Engagement Specialist spearheaded the garden project on the hospital side. Debbie Green and Anita Wong, community volunteers, along with Greenest City and Parkdale People's Economy got to work recruiting volunteer gardeners and setting parameters. Funds from St. Joseph's and the Joy at Work Fund subsidized items such as a shed, soil, a hose, seeds and tools. In the end, interest grew so fast that a lottery system was required to divvy up the available garden beds.  
"The garden creates immediate community and is a place to de-stress," says Schaaf.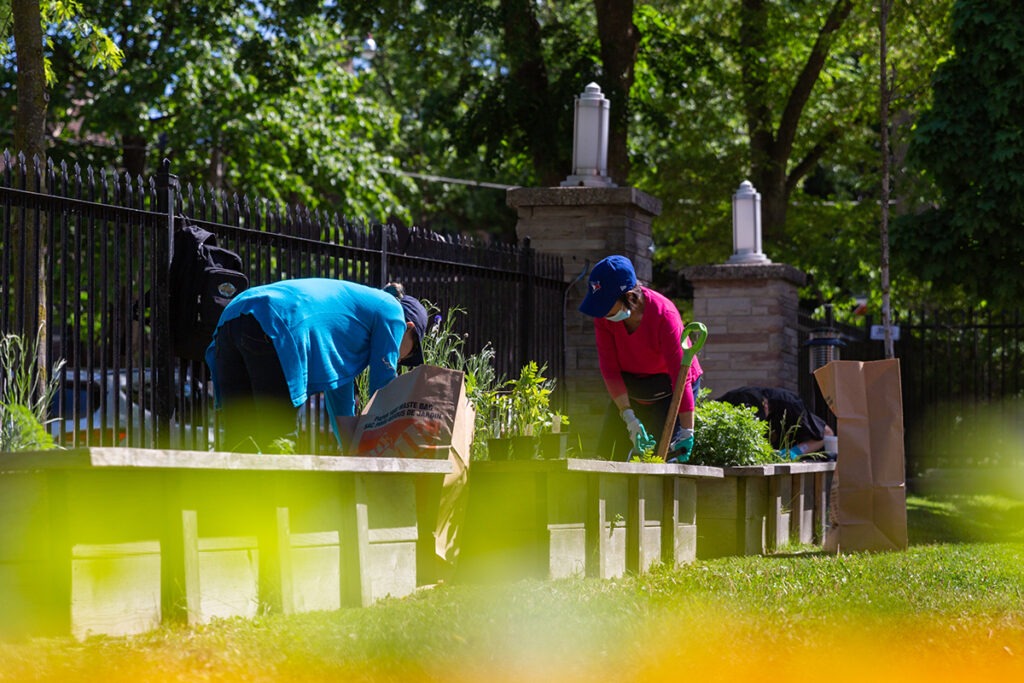 To date, hot peppers, squash, tomatoes, lettuce, herbs, zucchini, eggplant, cucumbers and kale are being harvested and members are bringing these vegetables back to their kitchen.
Peter Gadd, 35, volunteered with the project after scrambling to find a garden. Gadd, a lifelong gardener, was looking for a space to grow chili peppers and connect with like-minded people.
"Growing vegetables has a therapeutic component and helps me connect with my community in a positive way," said Gadd, who called the garden a sanctuary. "We can learn a lot about life by taking care of plants."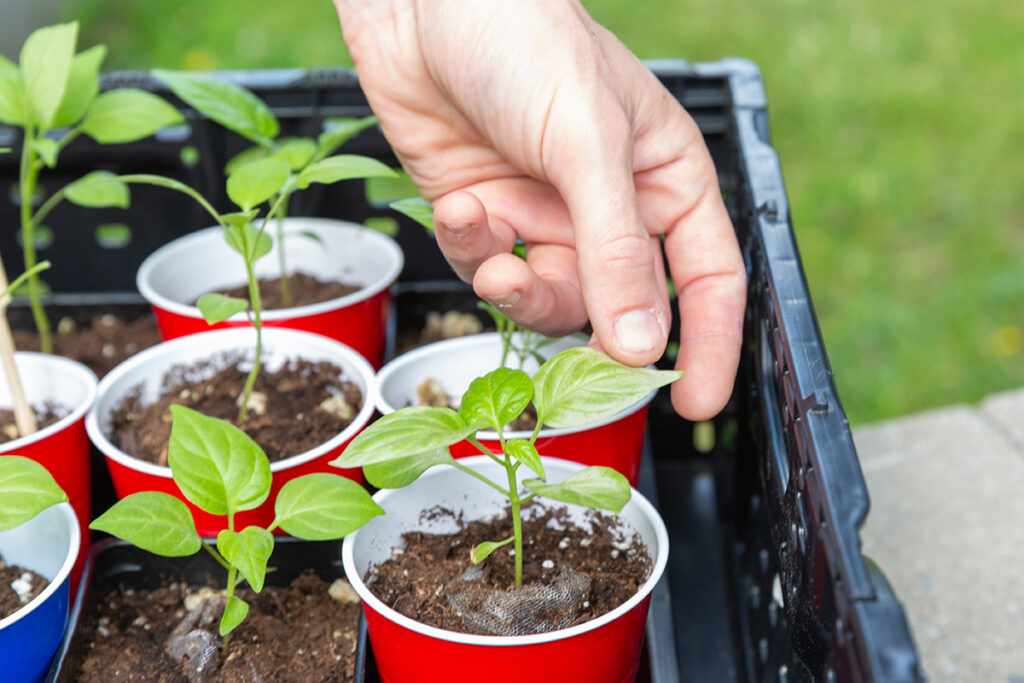 A few beds have been reserved for the Glendale House, a rehabilitation centre for withdrawal management at St. Joseph's. Plans are being devised to have a learning garden bed for experts to come and provide tips for novices.
"I hope we can find a way to gather together more often, get to know each other more and have people water for you if you're away," Green says. "I hope we can sustain it and people will feel connected to the work and get some nice food out of it" she added with a laugh.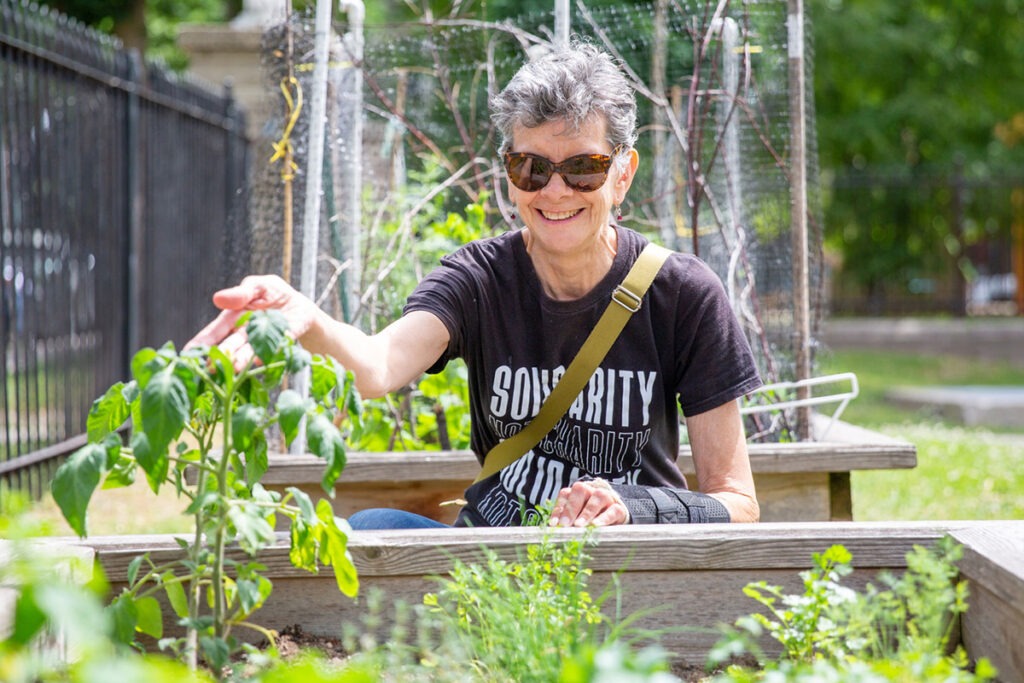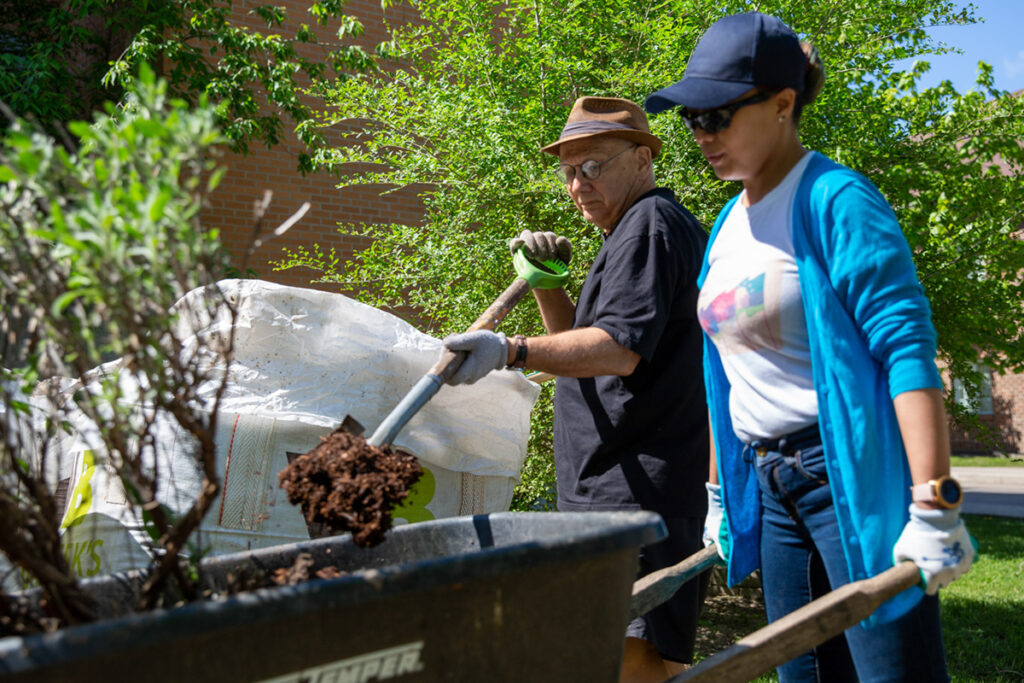 Photos and story by Yuri Markarov