Scientists are tackling a disease that strikes in the prime of life. Here's how
May 03, 2022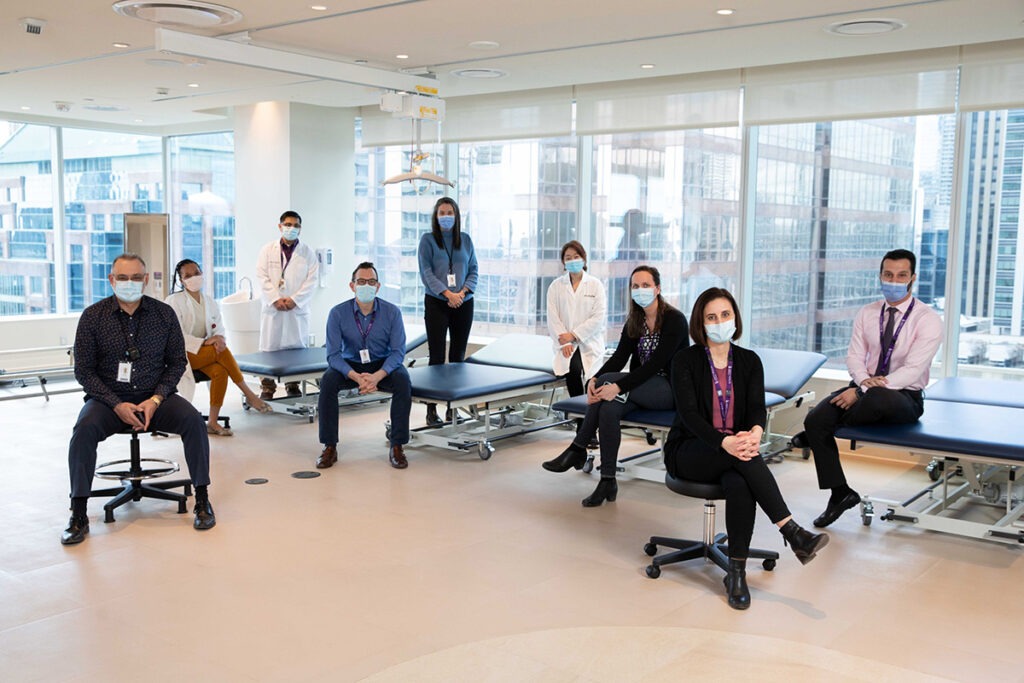 Diseases don't stop in a pandemic. Neither do our researchers. In this series, we highlight Unity Health research projects that have persisted despite lockdowns, work-from-home arrangements and a global focus on another disease entirely. Here are their stories.
Research goals: To find treatments for primary or secondary progressive Multiple Sclerosis (MS)
Project lead: Dr. Reza Vosoughi, Director of MS Clinical Trials at the BARLO MS Centre and Sandra Felix, Research Program Manager for MS Research
On average, 12 Canadians are diagnosed with MS every day. An autoimmune disease that attacks the central nervous system, MS can affect vision, memory, balance and mobility. It strikes people at the prime of their lives – most commonly between age 20 and 49. There is no cure.
Though it is difficult to predict how MS will affect each individual diagnosed, three subtypes of the disease have been identified: relapsing remitting, secondary progressive and primary progressive. A patient who has had a single clinical event and has never been diagnosed with multiple sclerosis but is at risk of developing it has clinically isolated syndrome.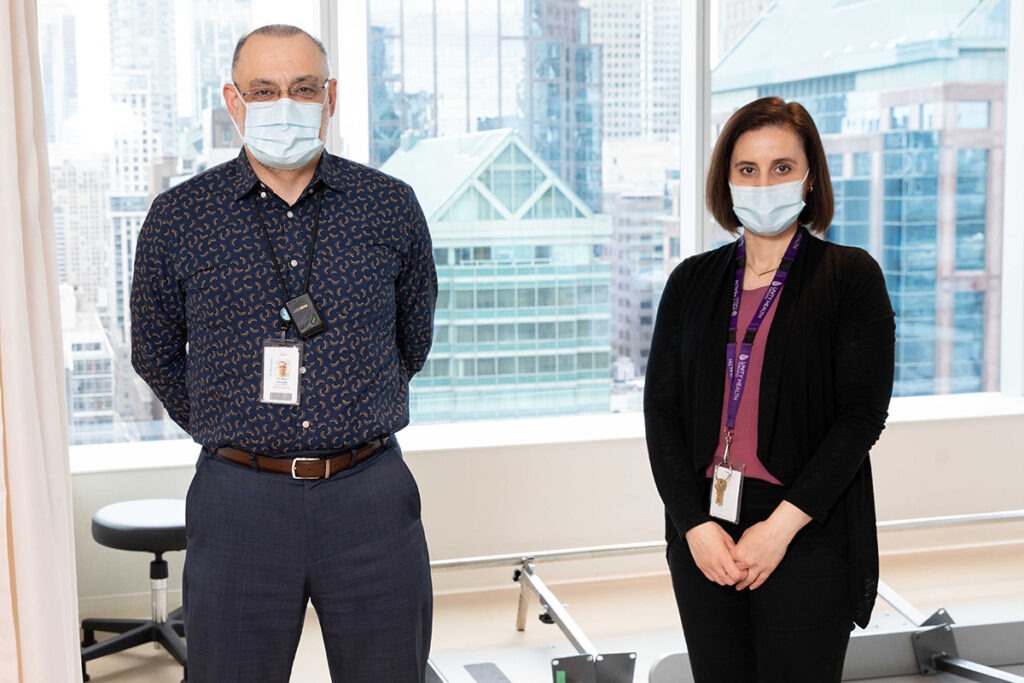 Within the last three decades, researchers have been able to find effective treatments for relapsing remitting MS, but treatment of progressive MS, primary or secondary, is still in its infancy. It's these two subtypes that Dr. Vosoughi and Felix have been most focused on over the course of the pandemic.
Patients diagnosed with either secondary or primary progressive MS experience worsening neurologic function and accumulation of disability. During the pandemic, the MS research team was able to continue following patients already enrolled in trials for progressive MS. Now, with the pandemic stabilizing, they're able to recruit again.
"There is a major need for research in MS," Felix said. "Now that we can recruit more, the floodgates have opened."
At the recently opened BARLO MS Centre, the research team is embedded in clinical care. Some of the assessments required for patient care are also required for clinical trials so the research coordinators work with the clinical teams to integrate research and care seamlessly.
Having moved into the new space over the course of the pandemic has also already benefitted the research on the horizon, Felix says.
"We were able to get such amazing state-of-the-art facilities and I foresee a lot of good things happening in the future."
The research team is now hopeful to be involved in a cell-based study that is different from current treatment. Already, they're hearing from patients who are interested.
For now, the team is continuing to follow their current trial participants, and have kicked off three new trials that they are recruiting for. They have a total of eight ongoing studies, and four or five on the horizon.
"I would like to thank patients and their families," Dr. Vosoughi said.
"They have been so kind to us in hard times. The team has also been remarkable. One thing I can say is that St. Michael's has a soul of kindness to it and the responsibility and helpfulness of the research team and staff has shown that."
More Unity Health research project stories
By: Ana Gajic