How Unity Health researchers are working to foil the 'great masquerader,' a rare disease that leaves many undiagnosed
April 12, 2022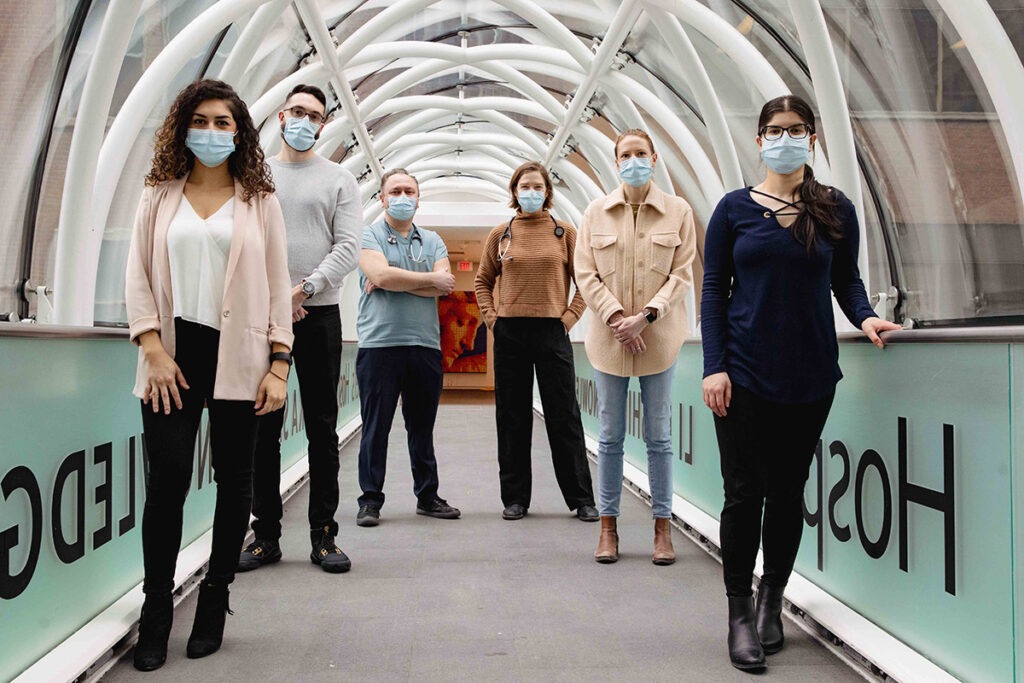 Diseases don't stop in a pandemic. Neither do our researchers. In this series, we highlight Unity Health research projects that have persisted despite lockdowns, work-from-home arrangements and a global focus on another disease entirely. Here are their stories.
Research goals: To find and develop effective therapies for Hereditary Haemorrhagic Telangiectasia (HHT), a rare disease that causes abnormal blood vessels
Project lead: Dr. Marie Faughnan, scientist at the Li Ka Shing Knowledge Institute
Known as the "great masquerader" due to its misleading symptoms, HHT is a genetic disorder that causes abnormal blood vessels in all areas of the body, sometimes leading to complications such as chronic nosebleeds, bleeding in organs, and stroke.
The disease affects over 1.4 million people, and according to Cure HHT, 90 per cent of people with HHT are still undiagnosed. There are treatments that lessen symptom severity, but there is no cure.
Dr. Faughnan and her team at the Li Ka Shing Knowledge Institute are committed to developing treatments for this rare disease. Recent trials have examined the impact of medications repurposed from other disease areas to HHT.
"Two studies in particular that started right before and during the pandemic were sort of 'now or never' trials," she said. "There was an urgent clinical need to develop the therapies, and an urgent need to use the funding we had received for them."
For the first trial, patients had already started to receive the medication by the start of the pandemic and needed to be followed regularly. The second trial had just started recruiting. Working with the Research Ethics Board, Dr. Faughnan and her team adapted their approach, integrating virtual visits and maintaining some in-person contact. They were also able to change the trials from a 'crossover' format in which half the patients receive a placebo while the others receive the medication for a year and then switch, to a 'single-arm trial' which allowed all participants to receive the medication.
Now, the team has finished both trials and is in the process of analyzing data and publishing the work. They also continued longer-term outcome studies, following up on registries of patients and how they're faring. Some of this work has been ongoing for nearly a decade and preserving it was a priority.
"We've had to be creative, but we have kept the momentum and the team going," Dr. Faughnan said. "Now our team is bigger and stronger than ever. We moved our research forward, found the best solutions for our patients and kept them comfortable and safe."
By: Ana Gajic