Weathering the storm of COVID, cold and flu season as kids head back to school
September 08, 2023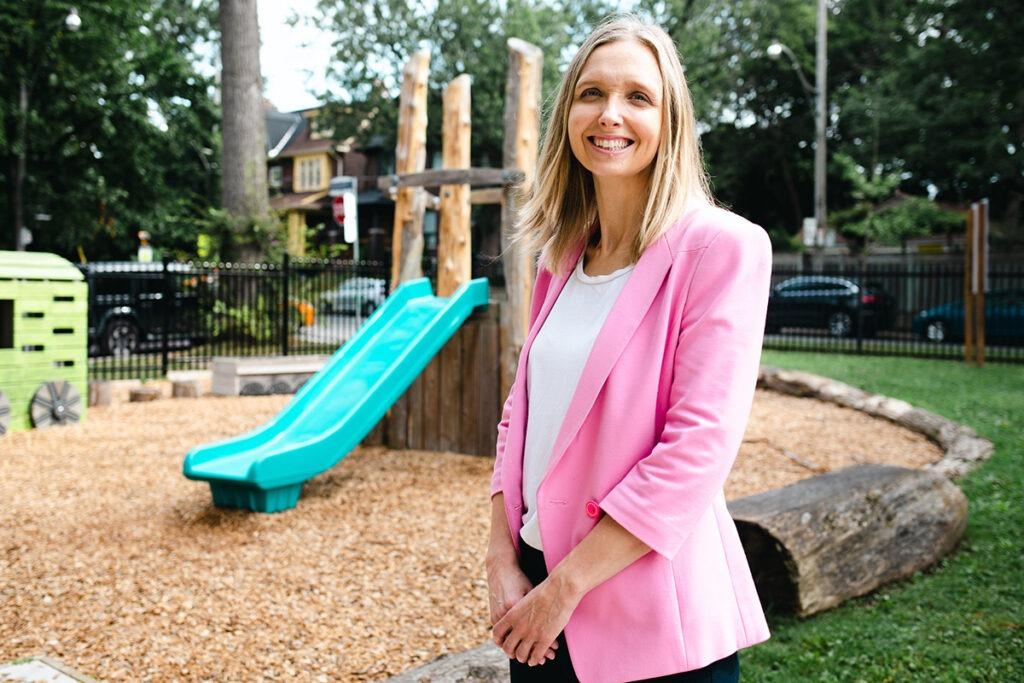 Sign up for the Unity Health Toronto newsletter, a monthly update on the latest news, stories, patient voices and research emailed directly to subscribers. If you haven't subscribed yet, you can do that by clicking here.
Back to school means new subjects to learn, making new friends…and a new season of fighting off respiratory viruses.
As a parent and pediatrician, Dr. Anne Wormsbecker understands the concerns parents have about keeping their kids healthy and in school.
"At this point I don't have a crystal ball to know what we're going to see this fall, but we certainly do need to be prepared for a kind of "tripledemic", as some have called it, of RSV, influenza and COVID-19," she says.
According to the Public Health Agency of Canada (PHAC), COVID-19 infections and related hospital admissions are slowly rising again. Respiratory virus season typically runs from November to March in Canada.
Last year saw a surge of three respiratory viruses across the country – COVID-19, influenza and respiratory syncytial virus (RSV) – especially among children.
Wormsbecker is a pediatrician at St. Michael's Hospital and in the St. Joseph's Health Centre's CIBC Just for Kids Clinic (JFK). The clinic treats newborns and children up to 18 years of age and is staffed by an interprofessional team who provide services to patients whose doctors may be away or unavailable – it also helps relieve the pressure on emergency departments. The space is child-friendly with bright colored furniture, a large interactive activities table in the reception area and animal shaped examination tables.
The clinic sees an average of 100 patients per day and these spots can go fast, especially during the respiratory illness season.
As the weather starts to change and people move indoors and spend more time together, there will be an increase in respiratory viruses, Wormsbecker says. While it's hard to predict the severity of the upcoming season, she says there are some important tips parents and kids can keep in mind to stay healthy.
Remember the basics
The pandemic brought to the forefront the importance of going back to the basics and practicing good hand hygiene.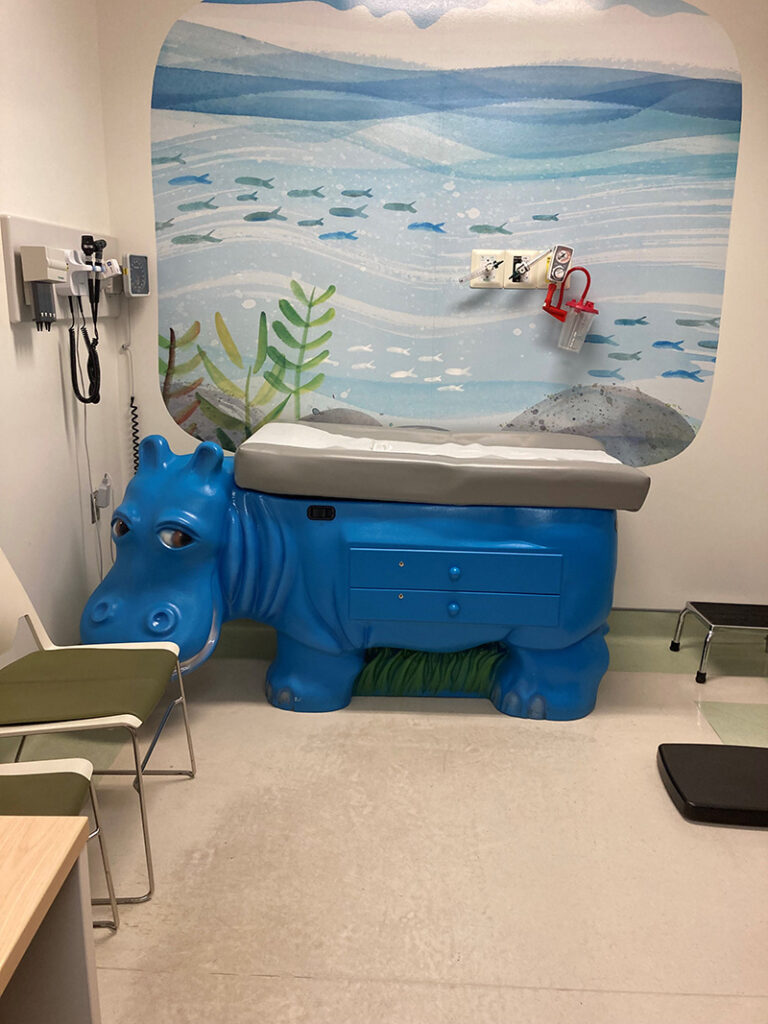 "Day-to-day, soap and water and now hand sanitizer is your best friend," she says. "Washing your hands before you have a meal or before a time you will bring your hand to your face, I can't stress that enough."
For parents with newborns, she adds that a simple thing like kissing your baby on the top of the head rather than on the lips, is a great way to prevent germ transmission. Doing a refresher together with your kids about coughing and sneezing into your sleeve to prevent the spread of illness is also helpful.
While mask usage has significantly reduced since the pandemic is no longer considered a global health emergency, Wormsbecker advises following the advice of public health regarding mask wearing as we approach the colder months.
"Follow the recommendations on masking when you're visiting places like a hospital or a doctor's office, and then you can use your personal judgment," she adds. "Say you and your kids are going to visit an elderly relative, you might consider additional measures, like a mask, at that time."
If you or your child are feeling sick, Wormsbecker recommends staying home and resting to avoid spreading germs at school or in the workplace to friends or colleagues. The rest also helps to fight off illness and recover.
Keep immunizations up-to-date
We know vaccines are tried and true and the flu vaccine and the COVID-19 vaccine work, Wormsbecker says.
"Kids are at high risk with influenza illness, so we definitely want to get all Ontarians vaccinated for influenza and especially children," she says.
The fall influenza vaccine rollout usually begins in October and the flu shot is recommended every single year. As new COVID-19 variants have already started to circulate, updated booster shots are also expected to roll out this fall. Currently, Canada's National Advisory Committee on Immunization (NACI) recommends all Canadians aged five years and up should get a COVID-19 booster in the fall if it has been at least six months since their last vaccine dose or infection.
There is no standard vaccine for RSV that can be given to all children. For most children who get RSV, they would get sick and then get better, but it is an extremely common reason for hospitalization for babies, Wormsbecker says. In those cases, there is an immune globulin that can be given to high-risk infants, she adds.
For parents who are concerned about whether to get their child the flu and COVID-19 vaccines at the same time, Wormsbecker says research shows it is very safe.
"For convenience, I certainly recommend giving the COVID-19 and influenza vaccine at the same time where possible," she says. "Time and again research is done on giving multiple injections and it is extremely safe."
"I did that with my own family last fall in a public health clinic and it was very smooth."
Wormsbecker says back to school is also a good time to pull out that immunization record and check if your child is due for any other routine immunizations as well.
Don't be afraid of weathering the storm
Wormsbecker says the pandemic brought many questions from parents who had a toddler at home about whether to keep them home to keep them safe or send them to childcare during the harsh respiratory illness period.
"As a pediatrician, I strongly encourage socialization for the child and giving the parent the opportunity to do their work," she says. "To do things in the household and live a full life where each family member has a job essentially, with the child going to daycare and the parents doing their own job."
"And we do encourage childcare for early child development, which we know also suffered in the pandemic."
Physical activity and maximizing doing outdoor activities is also helpful in not allowing respiratory viruses to spread as easily and it supports child development, Wormsbecker adds.
"Part of the pain of back to school and back to daycare is the illnesses and we need to use these measures – our good hand washing, having our vaccines, coughing and sneezing into your sleeve, following public health guidance – to weather the storm."
By: Danielle Pereira