Special Delivery: How the pharmacy teams at Unity Health Toronto are getting medications to patients
Photographer Yuri Markarov unpacks the journey from order to doorstep
June 22, 2021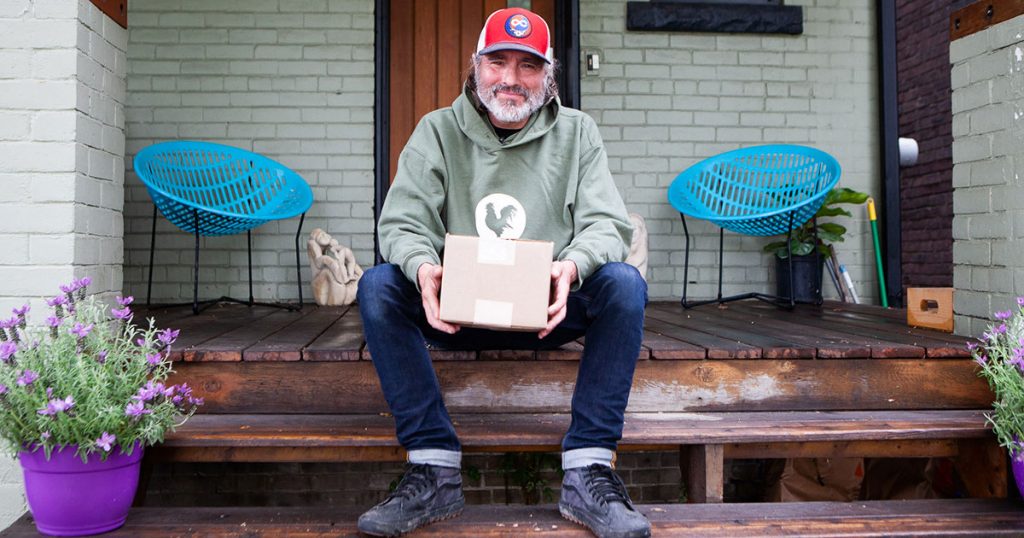 Early in the pandemic, the Pharmacy teams at Unity Health Toronto realized many of their patients were either unable to or worried about coming to the pharmacy to collect their medications. A free delivery program was already in place for patients with Cystic Fibrosis, and the teams decided to expand their free home delivery service to any patient who requested it. St. Michael's Hospital, St. Joseph's Health Centre and Providence Healthcare are all running the same delivery service, offering equitable access to medications. Dave Watson, shown above, has been receiving packages from St. Michael's for almost two years.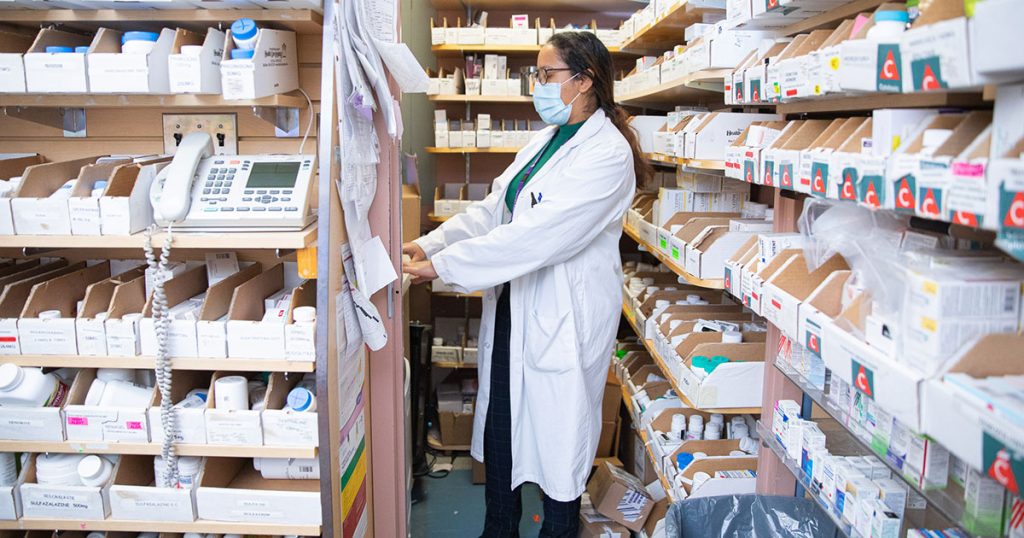 Each week, the Pharmacy team at St. Michael's prepares and packages about 100 medications for delivery between Monday and Thursday. The program has expanded from 100 patients in 2020, to approximately 370 patients today. Jeff Petten, Director of the Outpatient Pharmacy, says many types of patients, including oncology patients, have benefitted from the program. 
"COVID-19 has presented many challenges to delivery of outpatient pharmacy services to our cancer patients, particularly now that patients do not visit our cancer clinic as routinely," says Petten.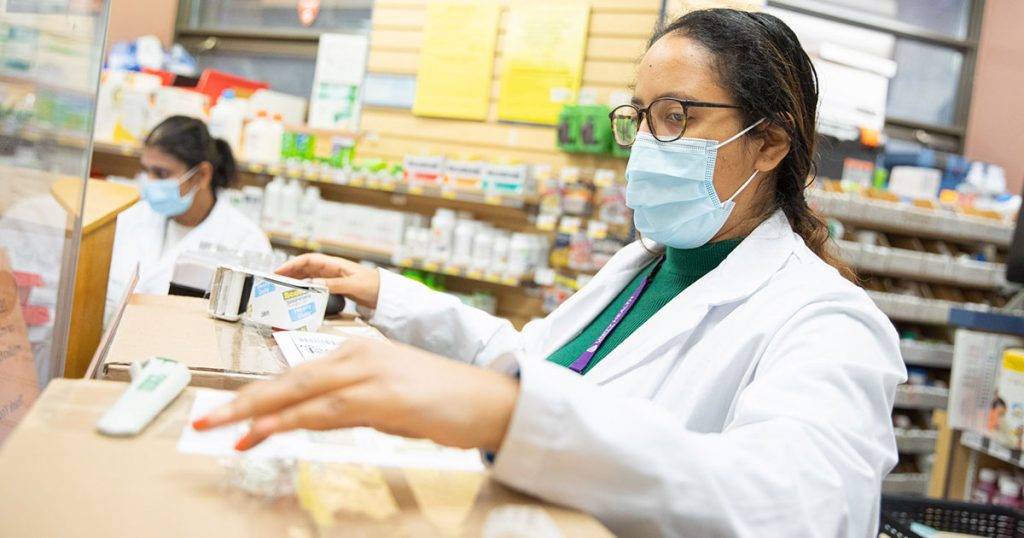 The team works to fill, check, package and deliver medications within 24 hours of receiving an order. Felicia Salinas, an Outpatient Pharmacy Assistant, is a new member of the team.
"What I personally like most about the delivery process is getting in contact with some of the patients and getting to talk to them," she says. "Most of them are really happy to talk to you and very thankful for the service. Even if it's just verifying some information, you get to be a positive part of their day. It makes the deliveries worth it to know you are helping people and they appreciate what we do."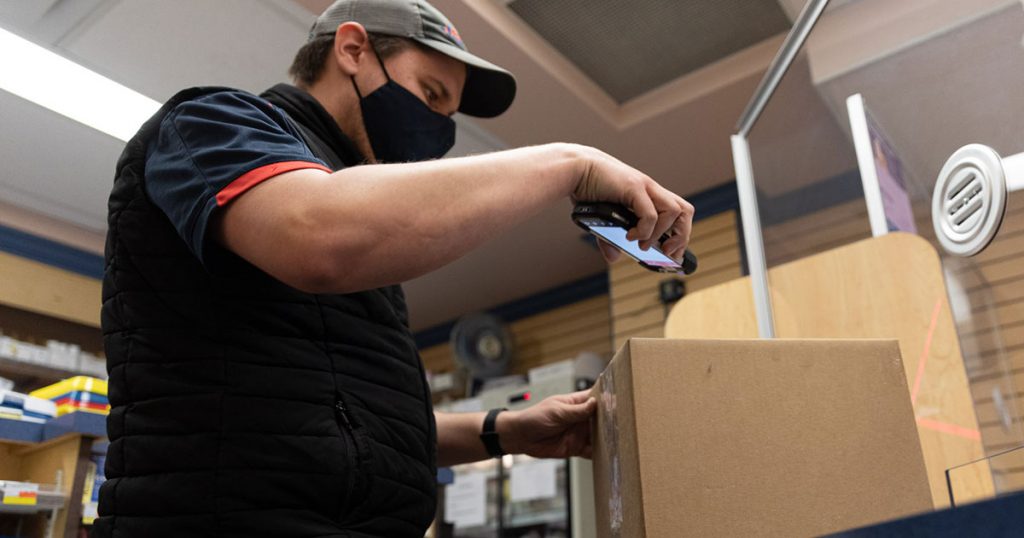 Each day at about 4 p.m., a courier stacks a dolly-full of boxes to load the delivery truck. The truck then goes to a distribution centre where each box is processed for delivery the next day. The cost of the delivery program is covered by the Prescription Care Centre, and there are plans to continue due to high demand.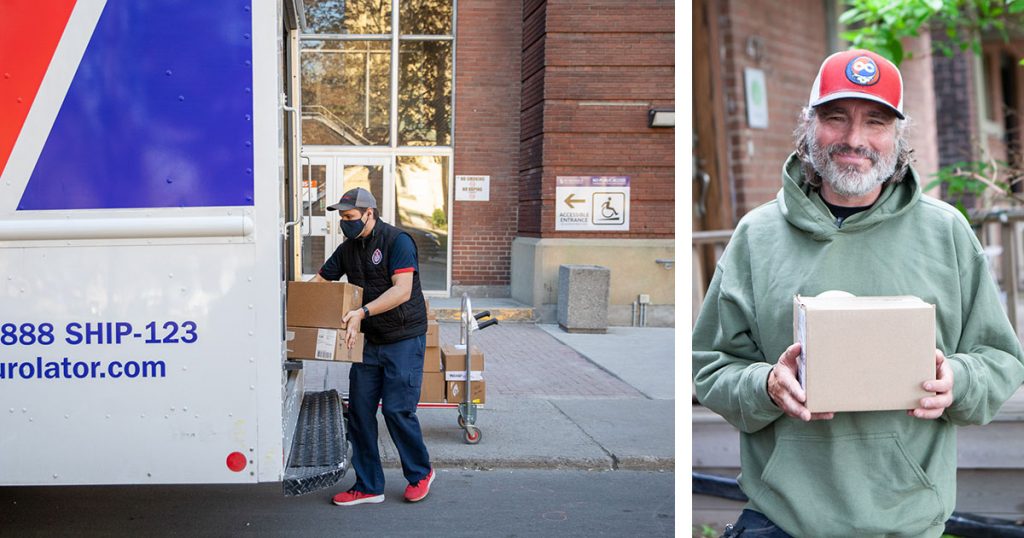 For Dave Watson, a Cystic Fibrosis patient who's been with the St. Michael's clinic for 26 years, the convenience and peace of mind of having medications delivered home for free has been a game changer. "I send an email to the prescription centre, they send it back confirming my address and it's very efficient overall. It's handy not to have to park, go in and be there so often," he says.
The medication delivery program is here to stay for pharmacy patients at Unity Health Toronto and across the province. "Patients can request home delivery by phone, email or through our new PharmaConnect app," says Petten. "Our expanded home delivery service has facilitated a safer contactless pharmacy experience during a time when lockdowns and self-isolating have been frequent events."