How a St. Michael's team is improving outcomes for CPR patients in the emergency room
October 26, 2023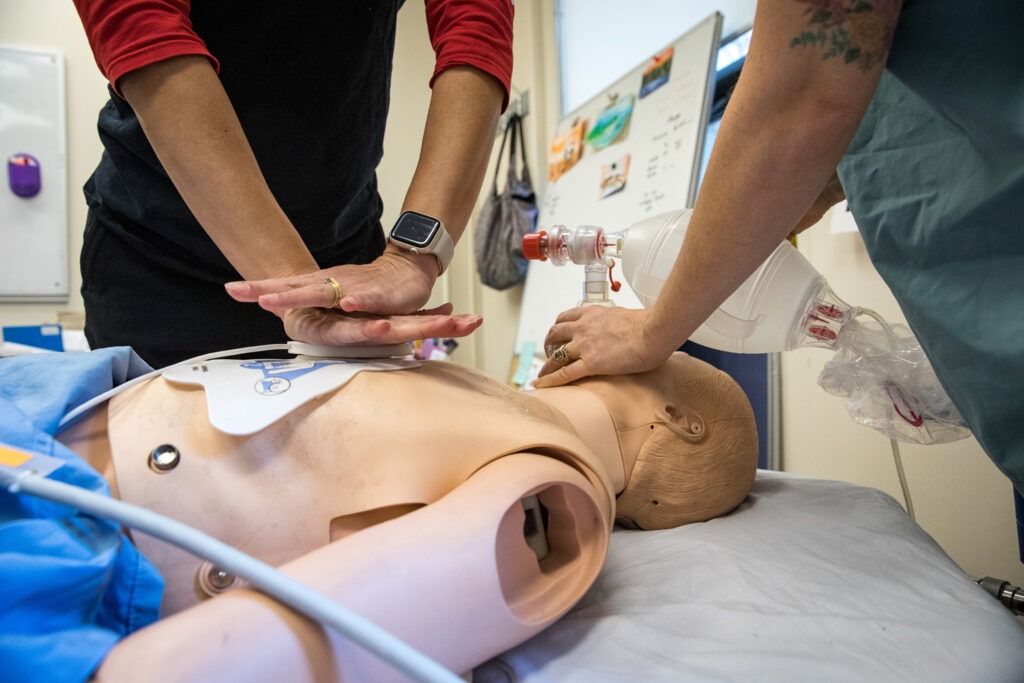 Sign up for the Unity Health Toronto newsletter, a monthly update on the latest news, stories, patient voices and research emailed directly to subscribers. If you haven't subscribed yet, you can do that by clicking here.
Sadie McClure, a Clinical Resource Nurse in the St. Michael's Hospital emergency department, says resuscitating patients using CPR can be physically and emotionally challenging.
"When you pour your heart into a resuscitation and have done everything you can and the patient still doesn't make it, there is always the question of what could I have done better."
A new study is aiming to answer that question directly.
The Measurement and Improvement of Cardiac Arrest Resuscitation in the Emergency Department (MI-CARE) study uses sensors placed on patients to take in second-by-second data about CPR quality. The sensors analyze everything from the rate and depth of chest compressions to the amount of time a patients goes without receiving chest compressions. The data is ready for review and analysis immediately following a patient case.
Although CPR quality has been studied for in-patients at St. Michael's in the past, this study is the first of its kind in Canada to look at emergency department CPR. The St. Michael's team leading hope to expand to other hospitals and provide training for other teams to implement similar programs.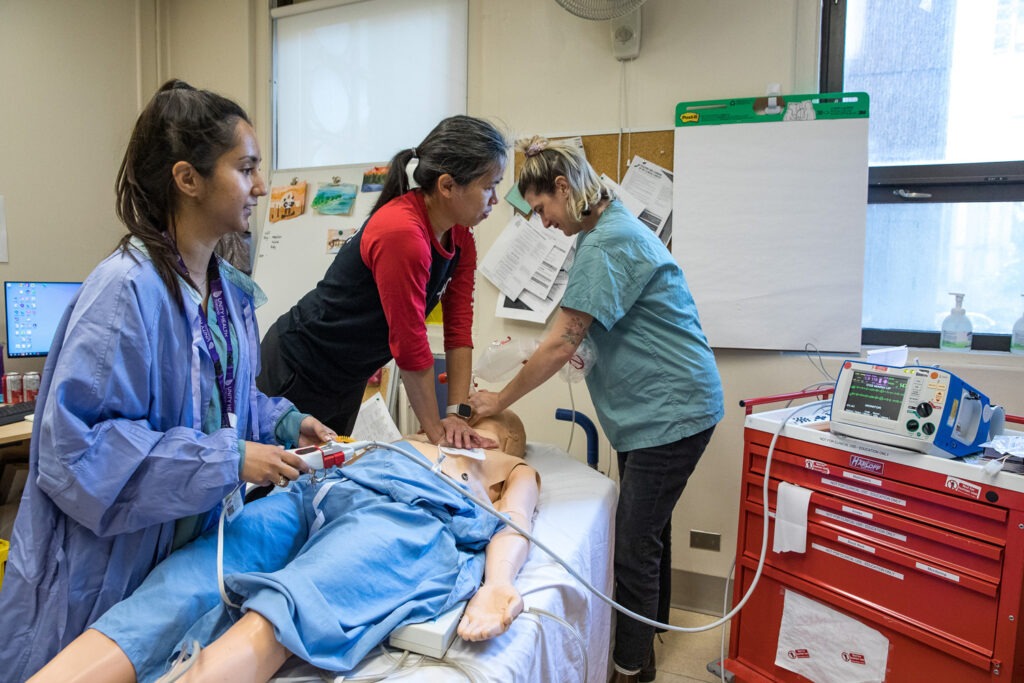 Dr. Garrick Mok, an emergency physician and Deputy Chief of the Emergency Department, and his study co-lead Samuel Vaillancourt, Director of Quality Improvement for the ED, say the study is offering clinicians valuable information about how they can optimize patient outcomes.
"We have learned a lot from the initial cases on common trends we are seeing in our CPR performance," says Mok.
"This will help us drive change to improve care for our patients. The old adage 'you can't improve what you don't measure' is very true in these cases."
Because sensors are already placed on patients in cardiac arrest, applying the study doesn't delay treatment in critical situations. The data collected is anonymized, meaning patients can't be identified based on the information the teams use to debrief.
Mok says about 100 patients a year will come into the department needing CPR. Care providers perform CPR for two minutes at a time before switching off with a colleague. He hopes that collecting data will not only help patients, but the physicians, nurses and other members of the health care team treating them.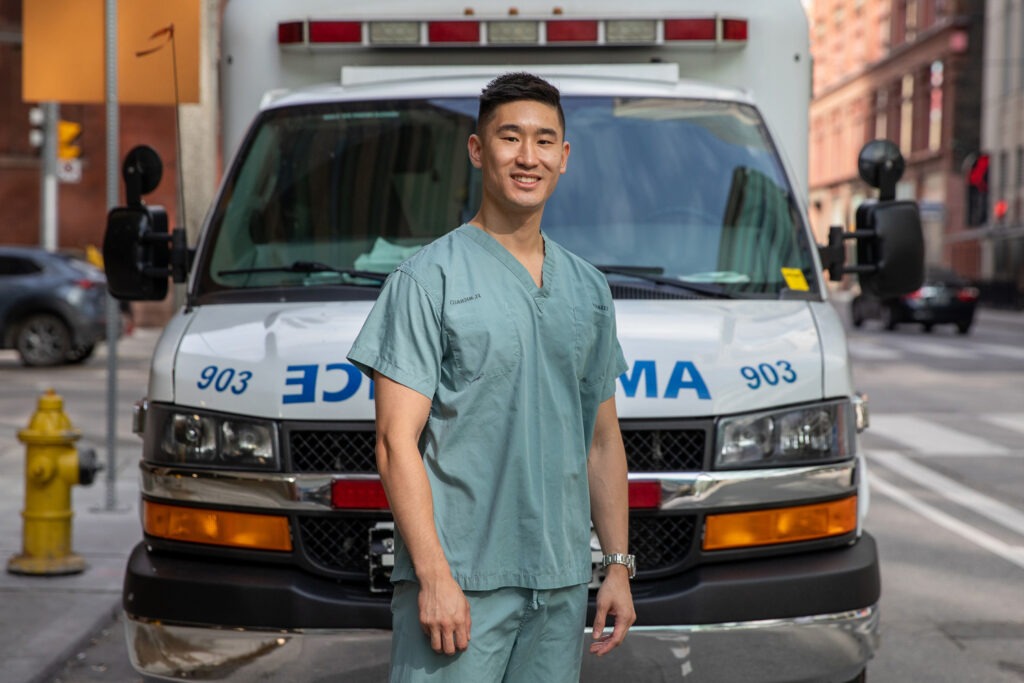 "It is extremely tiring to do CPR for two minutes," says Celine Callender, a Co-Clinical Nursing Educator. "The quality of our compressions is so important, and it's important to communicate that you are tired so someone can relieve you. Poor CPR is just as bad, if not worse, than no CPR."
If the study data shows that CPR quality flags before the end of those two minute rotations, teams can adjust to switch off more frequently.
Farah Warsi, a nurse and Co-Clinical Nursing Educator, says the sensors can even provide opportunities for real-time coaching to ensure providers are achieving the correct depth and rate of compressions in patient cases.
Mok credits a number of people for bringing the study to life, including the St. Michael's Cardiac Arrest Committee led by Dr. Natalie Wong and Dr. Katharine Allen, the Unity Health simulation team, emergency department leadership, and Zoll, the company that design the sensors.
"It has truly been a team effort to get this started," says Mok.
By: Olivia Lavery