Treatment rates for opioid use disorders among teens, young adults decreasing despite surge in opioid-related harms: report
June 27, 2023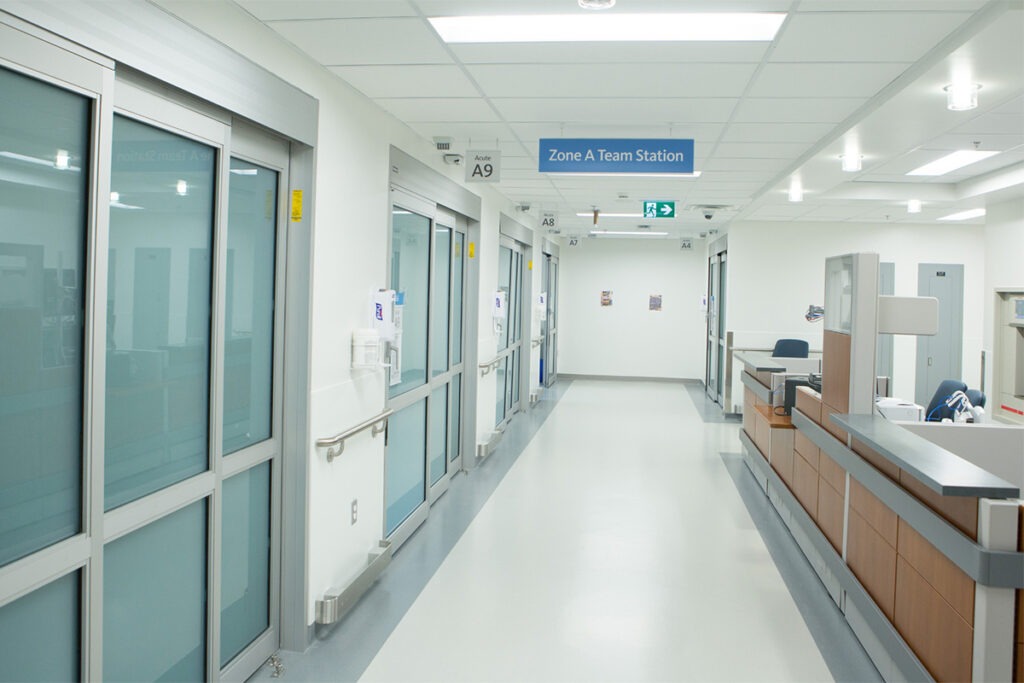 Rates of opioid-related deaths among Ontario teens and young adults tripled from 2014-2021 and hospital emergency department visits related to opioid use quadrupled over the same period, a new report shows. At the same time, treatment rates for opioid use disorder decreased for Ontarians ages 15-24, the research found.
The report, led by the Ontario Drug Policy Research Network at St. Michael's Hospital, ICES, the Office of the Chief Coroner for Ontario and Public Health Ontario, analyzed provincial healthcare and demographic data from 2014-2021, and identified trends, characteristics and patterns of healthcare use among teens and young adults aged 15-24.
The report found that medications used to treat opioid use disorder (including methadone and buprenorphine) among teens/young adults fell 50 per cent between 2014 and 2021. Residential treatment admissions fell 73 per cent during this same time period.
"The contrasting patterns of declining rates of treatment for opioid use disorder against rising opioid-related harms among younger Ontarians is troubling," said Dr. Tara Gomes, principal investigator of the ODPRN and scientist at the Li Ka Shing Knowledge Institute at St. Michael's Hospital and ICES.
"This report shows that both teens and young adults who have an opioid use disorder and those who use drugs only occasionally are experiencing harm, which is primarily driven by fentanyl in the illicit drug supply. We, therefore, need to adapt our available treatment, harm reduction, and mental health supports to ensure that they are designed to meet the unique needs and goals of our younger population."
The report, which used data from ICES and the Drug and Alcohol Treatment Information System, also found:
Opioid-related deaths among teens/young adults increased during the pandemic (115 deaths in the year before pandemic vs. 169 in the first year of the pandemic). The majority of these deaths occurred among those aged 18-24.
Fentanyl directly contributed to the vast majority of opioid-related deaths in teens/young adults (94 per cent). This percentage increased during the pandemic (84 per cent prior to the pandemic).
Half of opioid-related deaths among teens/young adults involved stimulants, including cocaine and methamphetamines, and 1 in 8 deaths occurred among teens/young adults experiencing homelessness.
Only about 50 per cent of teens/young adults who died from an opioid-related cause had an opioid use disorder diagnosis (OUD). By comparison, overall in Ontario, approximately two-thirds of opioid-related deaths are among those with an OUD. This suggests a higher proportion of deaths in teens/young adults are among people who don't use opioids regularly. This can pose risks, as people using drugs recreationally often haven't built up tolerance to opioids and are at higher risk of toxicities with an unpredictable drug supply.
Among teens/young adults with an OUD who died of an opioid-related cause, only about one-third had received any treatment in the last year (37.1 per cent) compared to almost half of adults aged 25-44 (48.6 per cent).
In the week before opioid-related death, 1 in 4 teens/young adults had a healthcare encounter. This highlights missed opportunities for healthcare professionals to discuss opioid use and treatment opportunities with patients.
The report concludes by calling for a multi-faceted approach to address the opioid crisis among young people.
"Every preventable opioid-related death is tragic but the loss of teens and young people in Ontario is particularly heartbreaking. Families and friends have lost loved ones far too soon and the impact will be felt for decades," said Dr. Dirk Huyer, chief coroner in Ontario.
"This report underlines the importance of policies that recognize the need for accessible resources, harm reduction services and mental health supports necessary to prevent further opioid-related deaths of teens and young people."
By: Marlene Leung
Photo: Yuri Markarov