Meet the people involved in organ and tissue donation at Unity Health
May 11, 2023
Hope in a time of pain: that's how one nurse describes the organ and tissue donation.
Few care journeys involve as many different teams as organ and tissue donation does. The process can start through living donation, when a person works with the Kidney Transplant Clinic to donate a kidney without impacting their quality of life. Or it can happen when someone dies and offers the gift of life to others by donating their organs. In these cases, a potential donor may be cared for in the Emergency Department, or in an intensive care unit (ICU). For each donor and recipient, surgical teams play an important role.
Never miss a story from Unity Health Toronto! Subscribe to our new monthly e-newsletter.
Unity Health teams are renowned for their work in organ and tissue transplant and donation. In 2021/2022, the hospital received the Provincial Eligible Approach Rate Award for demonstrating leading practices by facilitating a donation discussion between Ontario Health (Trillium Gift of Life Network) and eligible patients/families of patients at end of life. Unity Health achieved a 95 per cent approach rate, and had 19 organ donors, which led to 63 organs donated for transplant and 52 tissue donors enhancing the lives of many.
The Kidney Transplant Program transplants anywhere between 120 to 140 kidneys per year. As one of the largest adult kidney transplant programs in the country, the program takes care of around 1,700 kidney transplant recipients, with some patients having had their transplant close to 45 years ago.
We spoke to staff from four different teams at St. Joseph's and St. Michael's about their roles in organ and tissue donation, and the compassionate care they give to all of those entering the hospitals they serve. Here's what they had to say: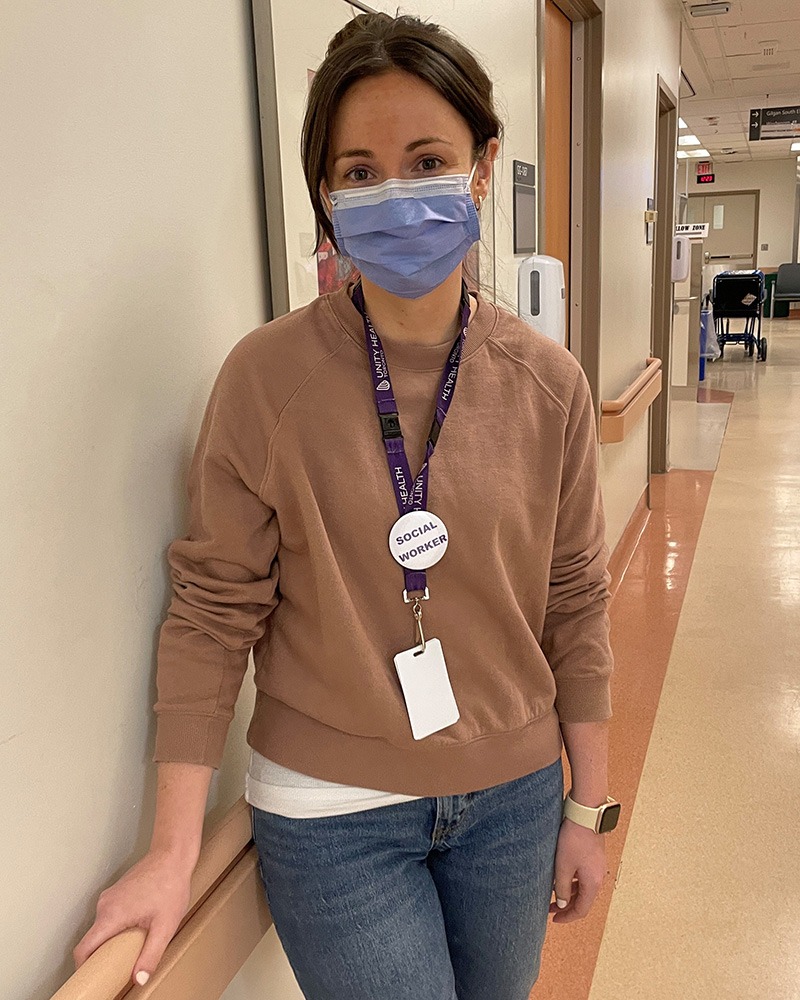 Offering hope in times of sudden grief
Some potential donors' journeys start with the ED, where Shalynn Musgrave is a social worker. At St. Joseph's, Musgrave supports families navigating organ and tissue donation within the ED. Often a complex emotional journey, she is there to provide care to those who need it.
"When patients come to the ED in critical condition, my role is to support their family and loved ones with any emotional and practical needs," she said. "If a patient is near end of life, this support can include conversations about organ and tissue donation."
Musgrave works with Trillium Gift of Life Network and the rest of the ED team to guide families through their decision while understanding the complex feelings they may be experiencing.
"The nature of the ED means people can be thrown suddenly into grief with little time to prepare for such difficult and emotional decisions, so it is incredible to see the generosity and compassion shown by families when they choose organ and tissue donation as a way to honour their loved one," she said. "During a time of great pain, it can bring meaning and hope to families knowing that this gift could be life-saving for up to eight people. I truly feel privileged to be a part of this process."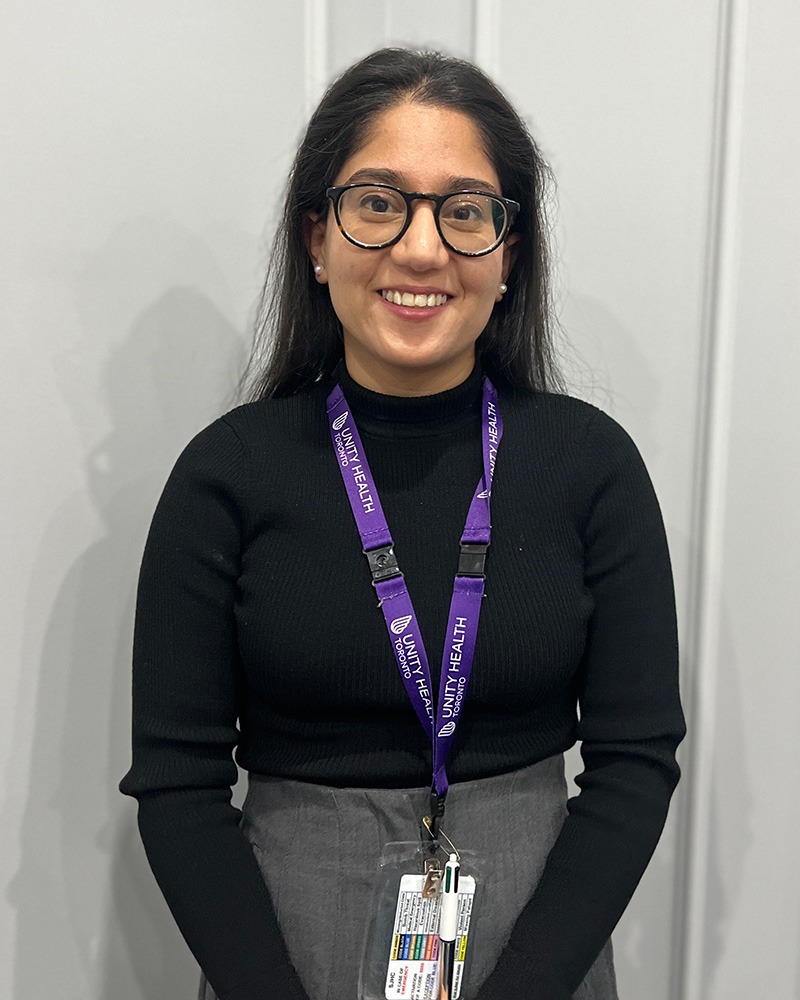 The importance of compassionate care in the ICU
Other potential donors may be receiving end-of-life care at one of Unity Health's ICUs. Jyot Daveta is the organ and tissue donation specialist at St. Joseph's. She supports families and patients as they navigate the process of donation.
"I support families during the end-of-life process and to be a resource to them through their generous decision to proceed with donation," Daveta said.
"I enjoy supporting families, it is a privilege for me to witness the courage, bravery and compassion of humanity that families hold on to during a very difficult time. I am honoured to work with an extraordinary team who continuously advocate for and support families in saving lives."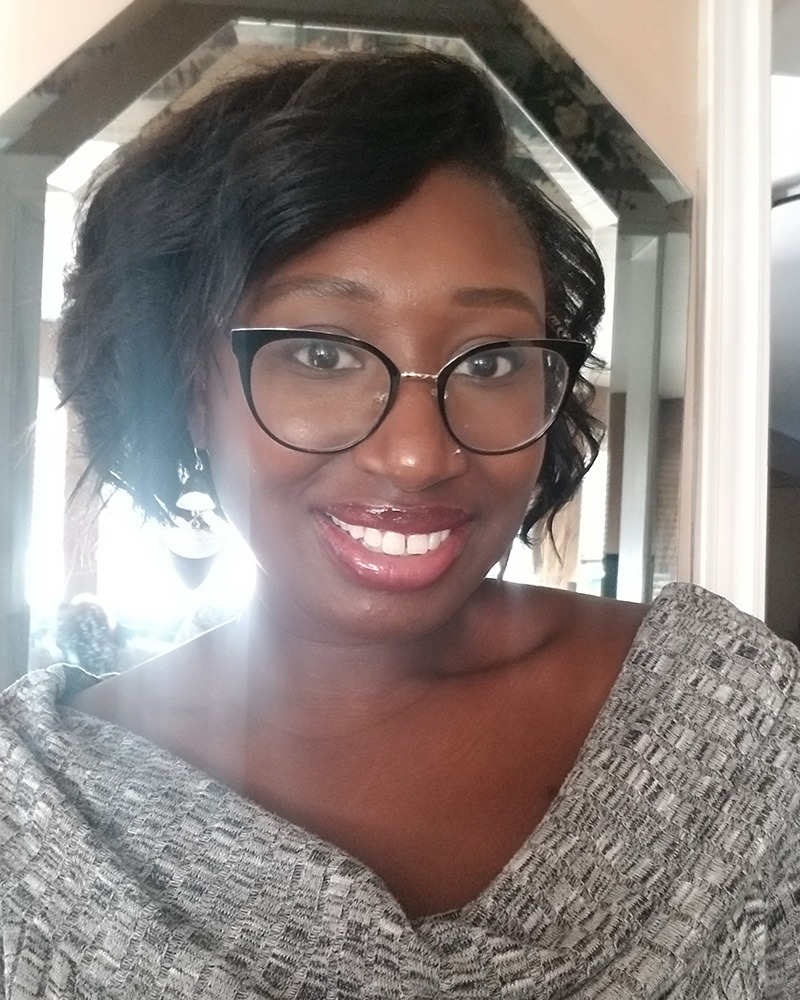 Sharing essential knowledge with living donors and recipients
At the Kidney Transplant Clinic, the team works with living donors and recipients, providing pre and post-transplant care. Miriam Sarpong is the Administrative Assistant for the Live Donor Team and Renal Transplant Program. Sarpong supports all donations as the first point of contact to the program, helping share knowledge and field inquiries from possible donors and recipients.
"I am responsible for coordinating appointments for donors, working closely with nurse coordinators, surgeons, as well as the recipient team," she said.
Sarpong enjoys her role because it involves constant learning, and interaction with kidney transplant donors and recipients.
"We are part of giving a gift of life medal to donors after they have made their kidney donation," she said. "Seeing donors from the beginning to the end of their donation journey is such a rewarding experience. The team I work with is so great, and we all have one goal – to help people become healthy. We work with donors from across Canada, as well as globally. Seeing those who are willing to sacrifice to help others is an experience like no other. I feel so privileged to be a part of this work."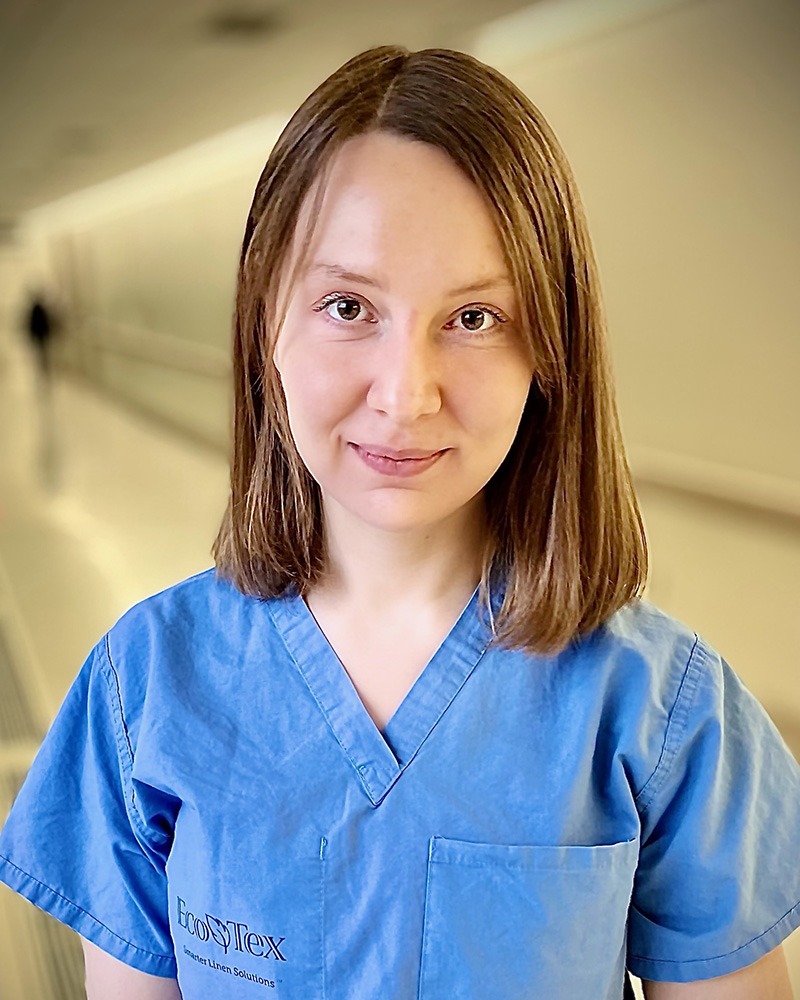 Providing critical operating room care
The Operating Room plays a critical role in every organ and tissue transplant. Anastasia Mironova is a Registered Nurse in the Operating Room at St. Joseph's. Mironova supports patients while working with the Trillium Gift of Life team, as well as working in the operating room during complex surgeries. She also provides end-of-life care. From assisting surgeons during operation to obtaining additional supplies needed, her role is critical to the operations taking place around organ and tissue donation.
"It is a great honour for me to participate in organ donation surgery because I feel like my work makes it possible for other people to drastically improve their health outcomes and ease their suffering when they receive donated organs," she said.
"The work itself is very dynamic and stimulating, because often multiple specialists are operating simultaneously. This enables me to perform at my highest level in terms of team work, communication and organization."
Register to be a donor or check your status here.
By: Caitie Lehman