May's Honour Roll at Unity Health
May 31, 2023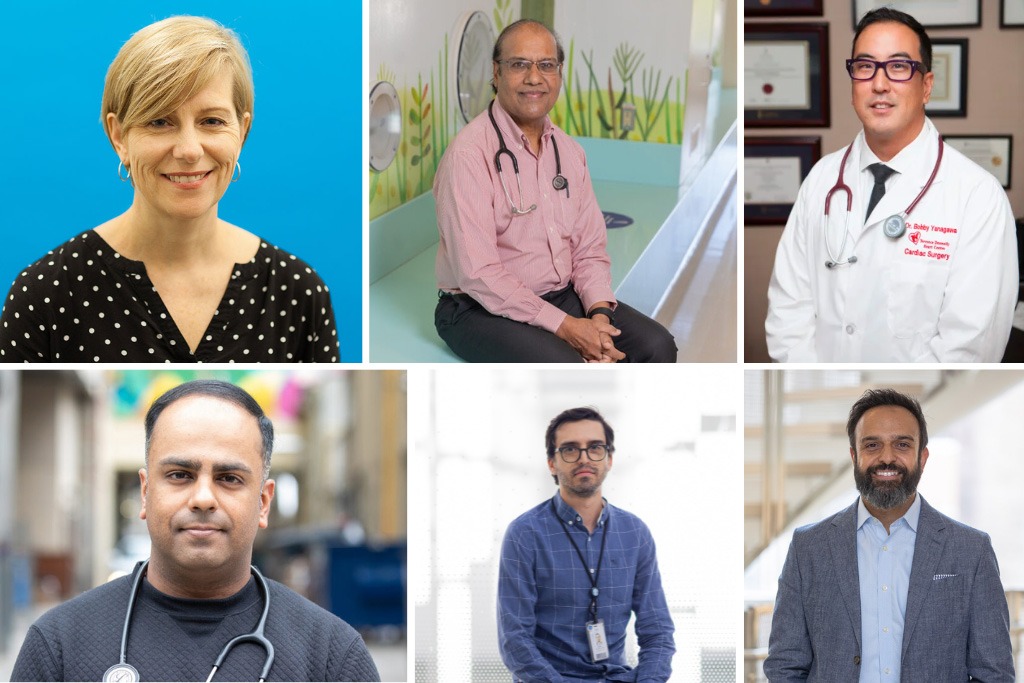 Every month, staff, researchers, physicians, learners and teams across Unity Health Toronto celebrate important honours, achievements and awards. Congratulations to all who've been recognized in May!
Dr. Jane Batt, respirologist and scientist at the Keenan Research Centre for Biomedical Sciences, has been appointed as the new Vice-Chair, Research at the University of Toronto's Department of Medicine.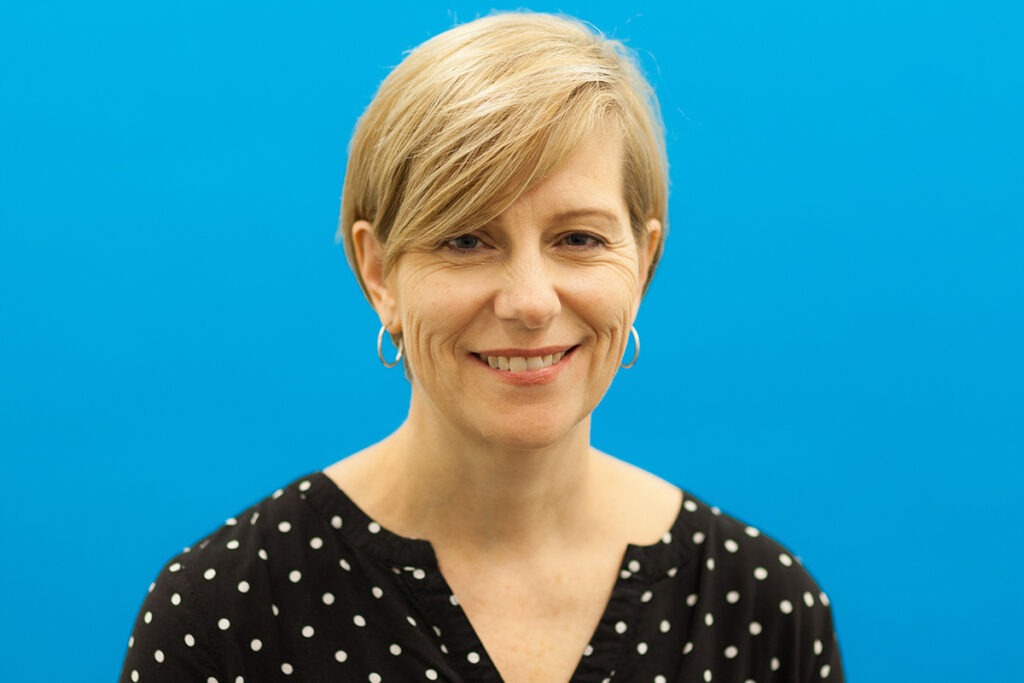 Dr. Karen Burns, clinician scientist at the Li Ka Shing Knowledge Institute, won the Scientific Recognition Award from the American Thoracic Society. The award recognizes outstanding scientific research contributions in basic or clinical areas to enhance the understanding, prevention and treatment of respiratory disease, critical illness or sleep disorders.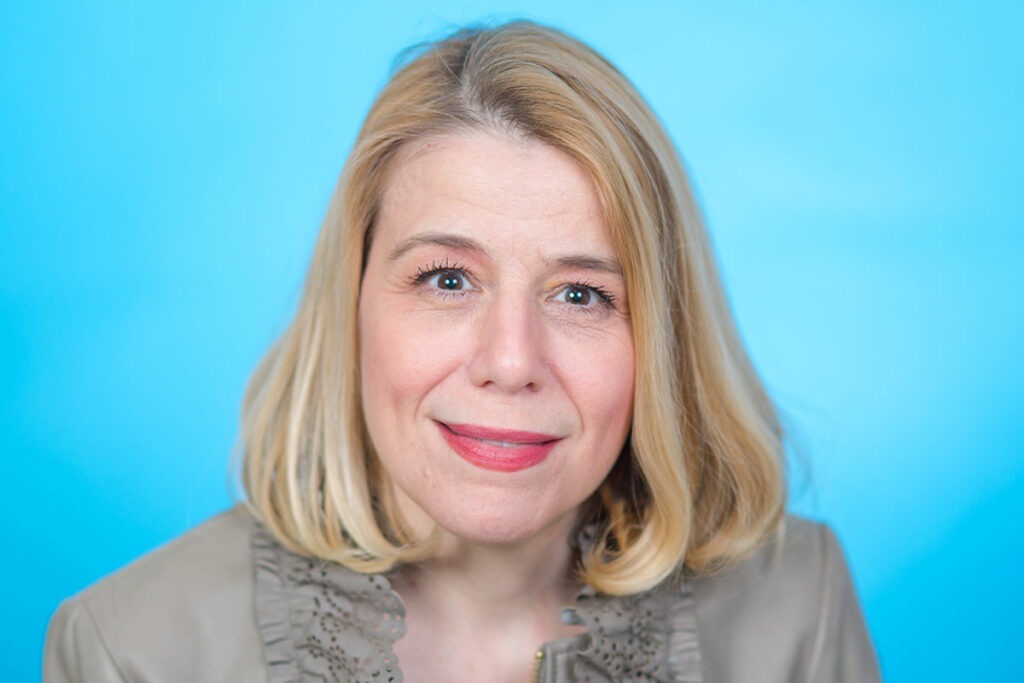 Drs. Timothy Chan, Brodie Nolan and Johannes von Vopelius-Feldt were awarded the EMH Seed Grant for their project titled "Engineering excellence and equity in prehospital trauma care," from the University of Toronto.
Dr. Naheed Dosani, palliative care physician, was a keynote speaker at the National Healthcare for the Homeless Conference.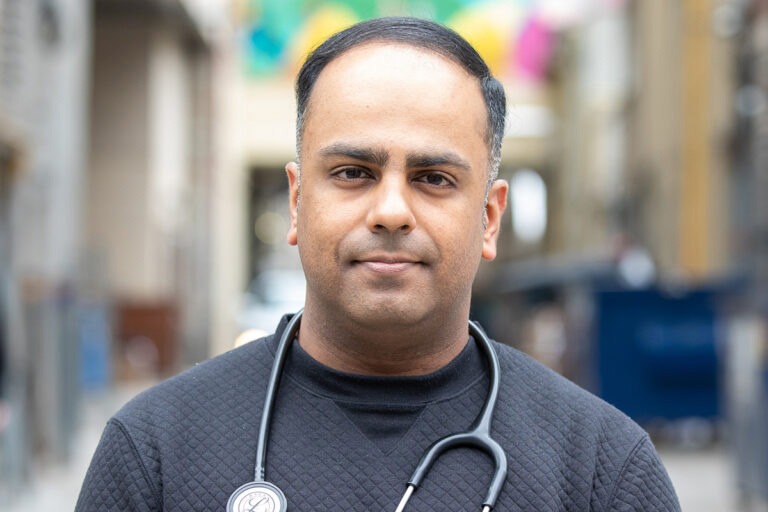 Amina Ferroum was awarded the Women Leaders of Abbott and St. Michael's Hospital Cardiac Surgery Summer Research Scholarship for Women.
Dr. David Gomez, acute care and trauma surgeon, was awarded the George Armstrong Peters Prize from the University of Toronto for his outstanding record of research excellence.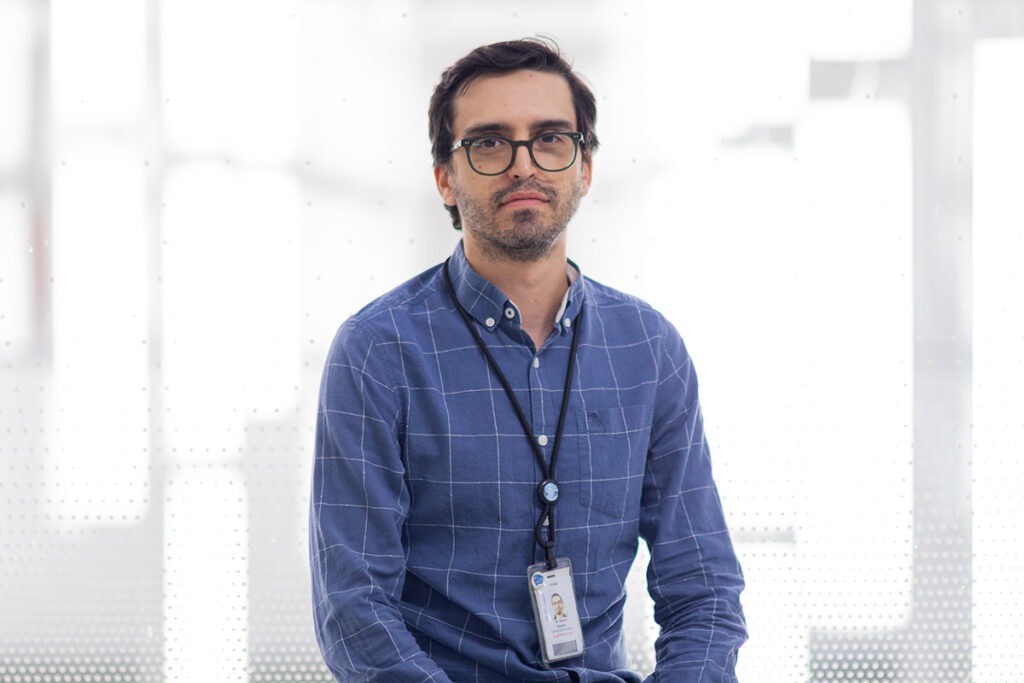 Shyla Gupta was awarded the Medtronic and St. Michael's Hospital Cardiac Surgery Summer Research Scholarship for Women.
Lisa Hales, Bogdan Swierzbinski, Jose Lebres, Shara Junaid, the IPAC Team, Tamara Mitchell and Marcella Honour are winners of the St. Joseph's Our Shared Values Awards. The awards recognize those who go above and beyond to embody Unity Health's values of human dignity, compassion, excellence, community and inclusivity. Congrats to all!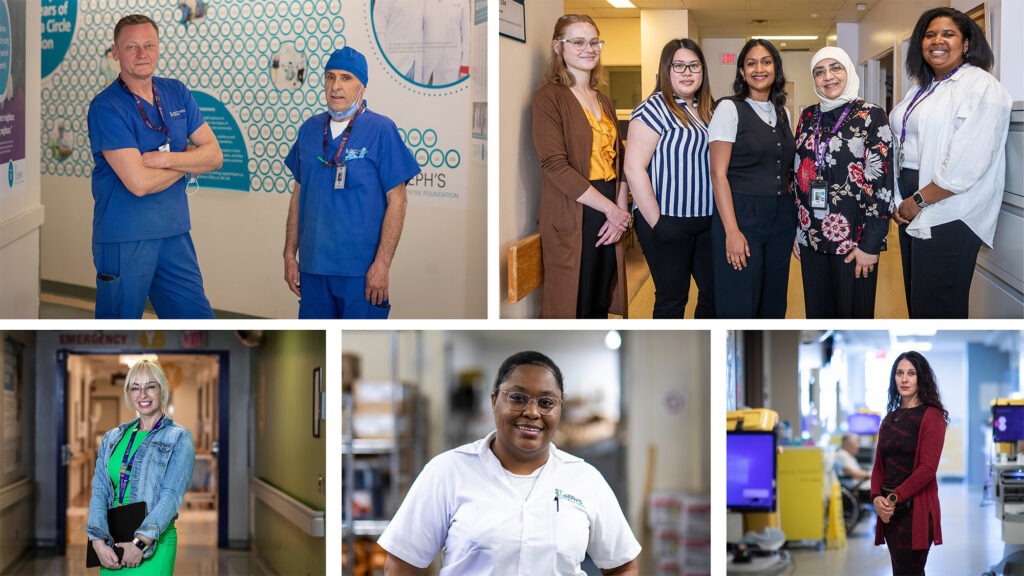 Dr. Aisha Khatib, family and travel medicine physician, been inducted as a fellow of the International Society of Travel Medicine. Congratulations!
Dr. Dilip Mehta, paediatrician and director of the Just For Kids Clinic, was awarded the Distinguished Community Paediatrician Award from the Canadian Paediatric Society. The award recognizes a paediatrician who has demonstrates a significant contribution to the field of community paediatrics.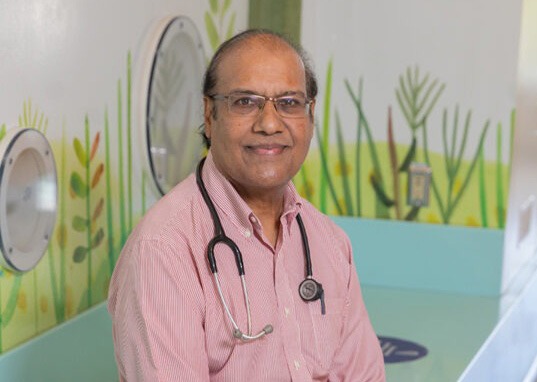 Dr. Ripudaman Minhas was awarded the Early Career Paediatrician Award from the Canadian Paediatrician Society. The award celebrates the leadership qualities of an early-career paediatrician and recognizes their exceptional contribution and commitment to advocating for child and youth health.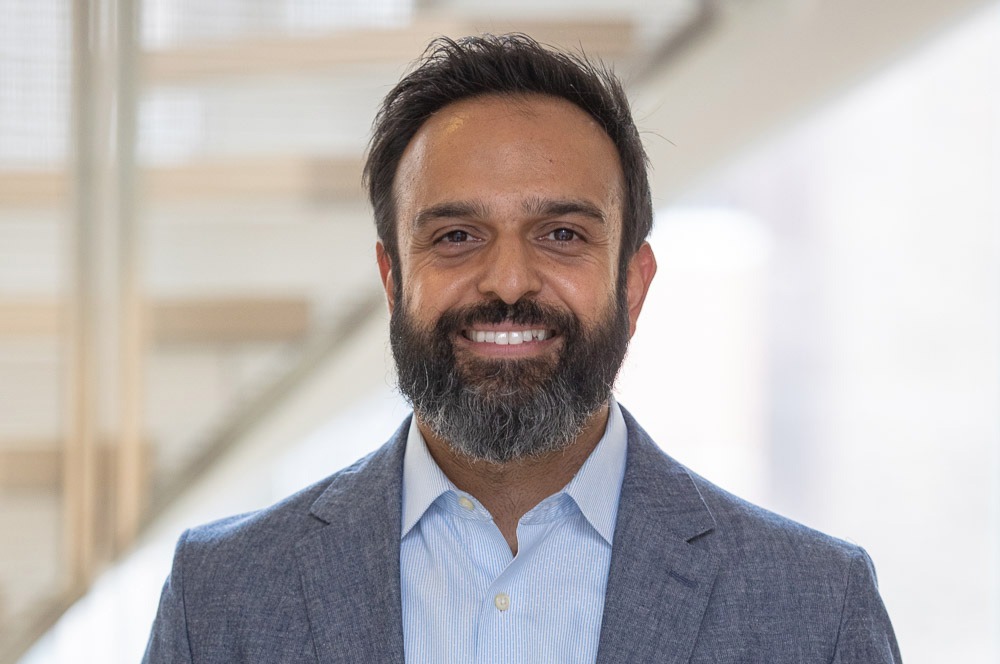 Congratulations to all of this year's Nursing Awards recipients! This year the following nurses won awards from Providence, St. Joseph's and St. Michael's: Marnellie Hilao, Lori Sparrow Mungal, Ailyn Ano, Caroline Filion, Maggie Duong, Denise Russell, The Post-Anesthesia Care Unit Nursing Team, Kathleen Gibson, The Multi-Care Kidney Clinic Nursing Team, Mary Leigh Abesamis, Emme Rose Villanueva, Thomas Sawyer, Fergus Cubbage, Jeannelle Nichol, Lee Tracy II, Jennifer Bugera, Jenna Richards, Rae Anne Roman, Ken Fox, Danniella Battagin, Reynaldo "Rey" Umali, Keith Hansen, Karlie DeAngelis, Michelle Dumdum Palafox, Alla Yurova, Allison Grant, Mary Saegh, Helen Curtis, Alexandra (Allie) Kusnierczyk, Alastair Howe, Alia Maulgue, Anne-Marie Menezes, Ben Le, Daniela Gaeta, Danielle DiTomaso, Jan Camille Alcade, Kaitlynn Kylie, Karah Bruce, Karlie DeAngelis, Ken Fox, Luwieth Bolt, Mikaela Allan, Nicole Baker, Nicole Ilyin, Rachel Lodge, Rose Bishenden, Ruth Mega and Sabrina Parker. Well done!
Ekene Nwajei was awarded the Temerty Faculty of Medicine and St. Michael's Hospital Cardiac Surgery Black and Indigenous Summer Research Scholarship.
Dr. Jeffrey Perl was awarded the Distinguished Leader Award from the American Society of Nephrology. The award recognizes his outstanding clinical and scholarly contributions to the field of peritoneal dialysis.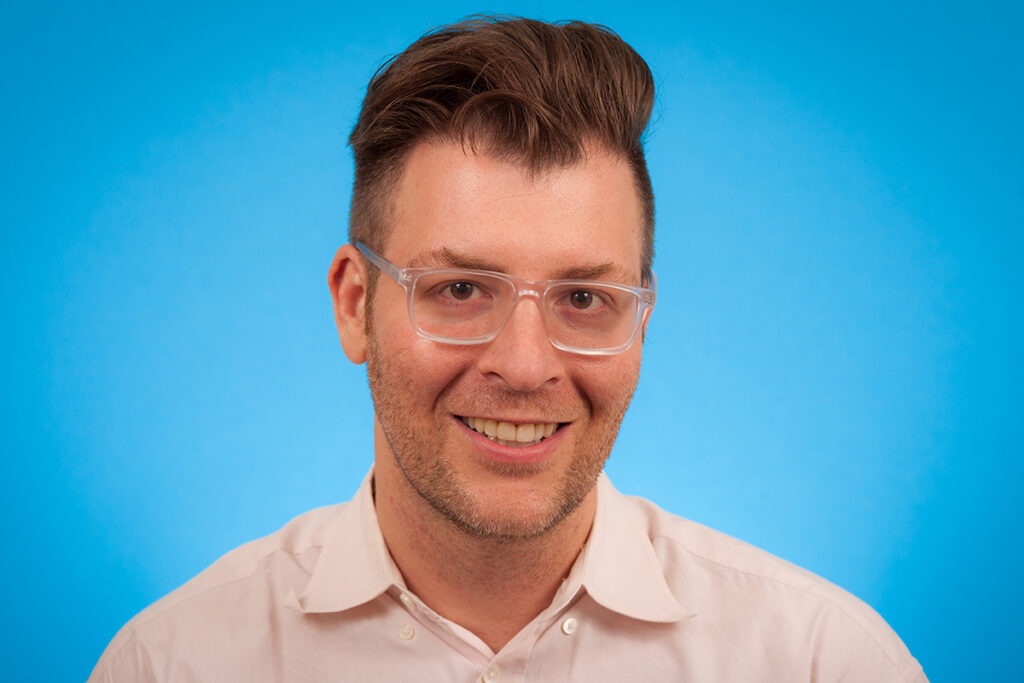 Dr. Andrew Petrosoniak, emergency physician, gave a presentation about translation simulation and simulation-informed design at the Hong Kong Hospital Authority Conference.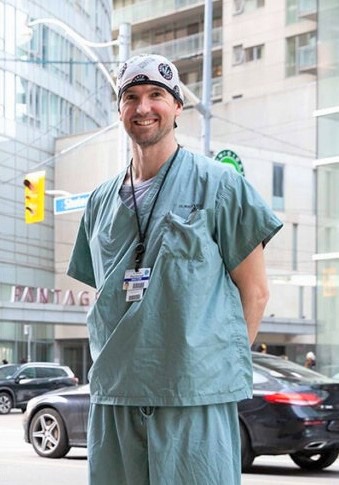 Catherine Stratton and Menelaos Konstantinidis have received CIHR Canada Graduate Scholarships for their PhD theses. Both are supervised by Dr. Andrea Tricco. Catherine's thesis is entitled "A Framework for Developing & Implementing Rare Disease Patient Registries" and Menelaos' is "Exploring and developing methods for meta-analyses in updated and living systematic reviews." Congratulations!
Dr. Bobby Yanagawa, cardiac surgeon, has been named a member of The American Association for Thoracic Surgery. Congratulations!