AI-powered tool on St. Michael's surgical unit to improve patient care
February 07, 2023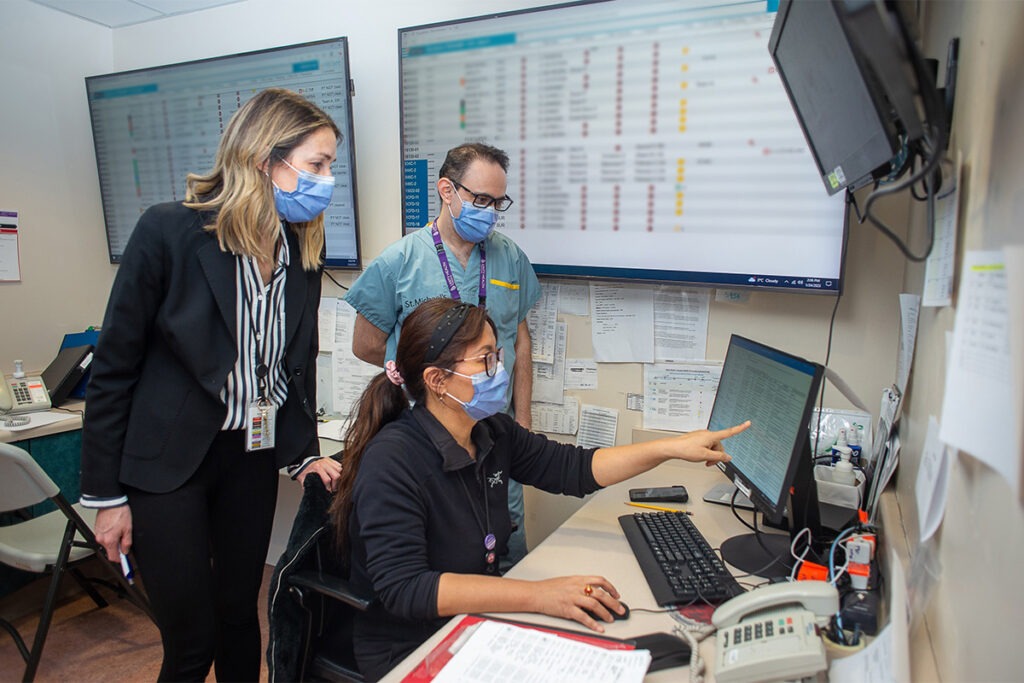 On a busy day in St. Michael's Hospital's surgical unit, the care team can look after upwards of 42 patients, coordinating everything from pain management to wound treatment to deciding when patients can go home.
In November, Unity Health introduced a new Artificial Intelligence (AI) solution, CHARTWatch Surgical, in partnership with Signal 1, a Canadian health AI startup. CHARTWatch Surgical uses patient data on the hospital's existing electronic medical record – such as the diagnostic test results and patient vitals – to predict the level of support a patient will need. This insight, paired with clinical expertise, is helping the care teams communicate and make decisions.
A similar tool has already been in place on St. Michael's General Internal Medicine unit since 2020. Preliminary data show the tool, which predicts when patients are at risk of getting sicker or being transferred to intensive care, has led to a significant drop in mortality among patients who were flagged as 'high risk'. While CHARTWatch is a new tool for the surgical unit, they are already seeing benefits.
Planning and prioritizing patient care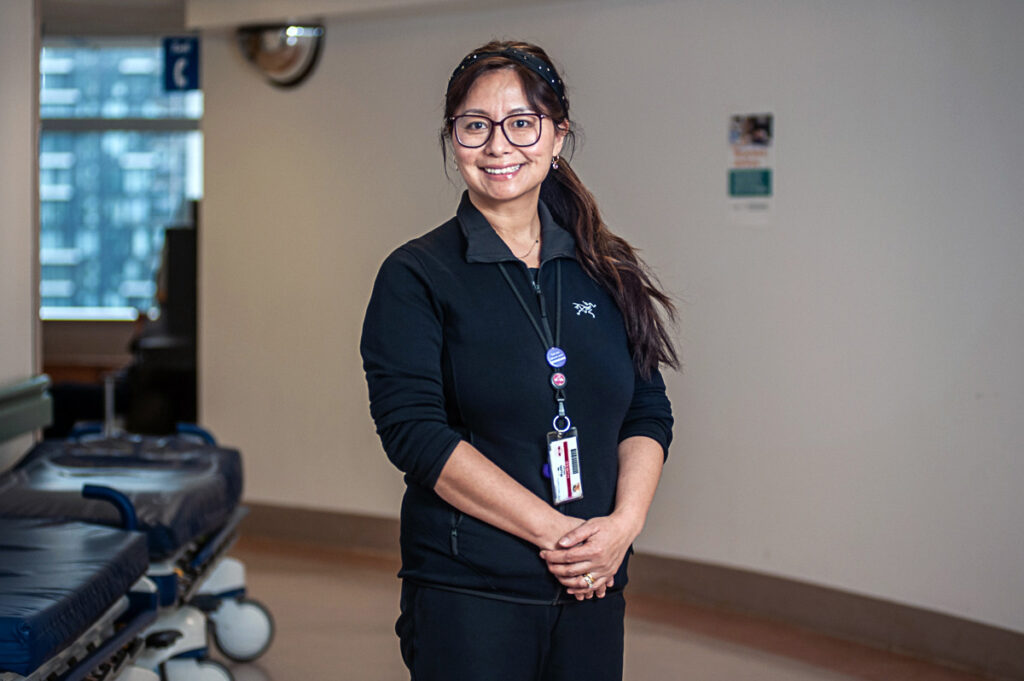 Charge nurses – the lead nurses who assist with operations of the unit – have been critical to the rollout of CHARTWatch Surgical. Every morning and evening, they receive a full CHARTWatch report via email, telling them whether patients are at low, medium or high risk. Throughout their shift, they also receive alerts if a patients' status changes to high risk.
"As charge nurses, we have the responsibility to scan that email or pay attention to those high alerts, and then to notify the bedside nurses caring for those patients on the unit and notify the surgical team doctors," says Ruth Mega, a charge nurse on 16CCN.
The information from CHARTWatch helps Mega and her colleagues to plan their shift.
"As a bedside nurse, if I have five patients, I will start my shift with that high alert patient," says Mega. "It helps you prioritize your day and then you are more proactive as opposed to just being reactive."
Dr. Reza Gholami, a physician on the unit who primarily cares for gastroenterology patients, finds CHARTWatch makes his work more efficient.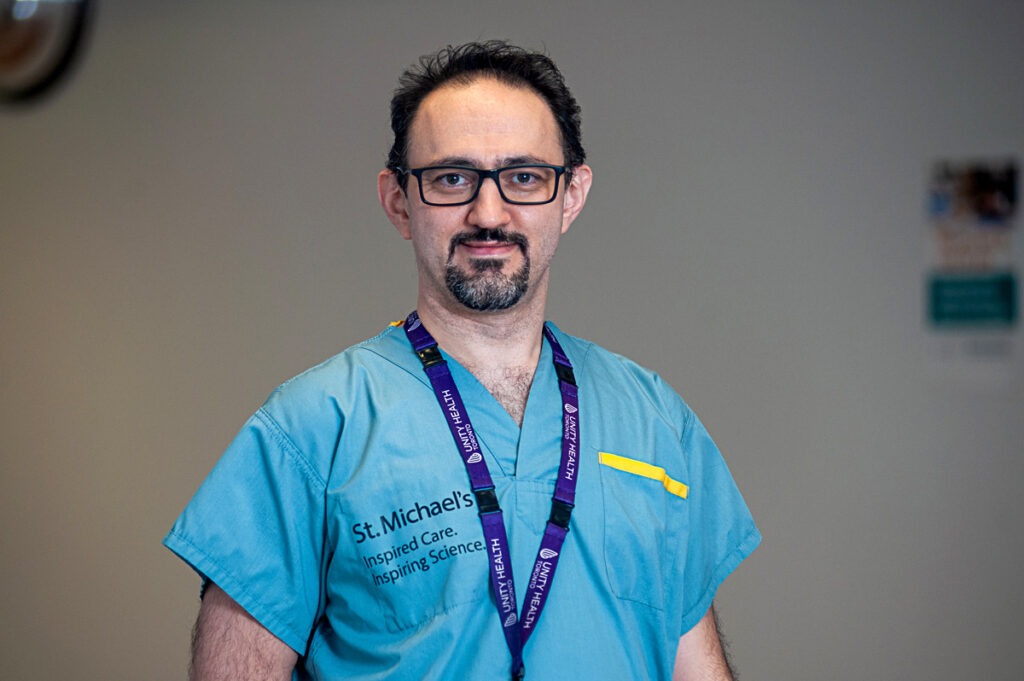 "During my shift, I will round with every patient and I usually have somewhere between 10 to 15 patients," says Gholami. "I will get a good idea from CHARTWatch of which patients I should pay more attention to, and even see first."
CHARTWatch also makes it easier for charge nurses to plan nursing assignments for the incoming shift.
"We're mindful to assign the high acuity patients evenly across the team to ensure that assignments are safely divided," says Mega.
Improving team communication
CHARTWatch is also strengthening communication across the team.
"What we're seeing with CHARTWatch is improved teamwork on the unit and improved communication between the nursing and physician teams," says Swanee Tobin, clinical leader manager for 16CCN.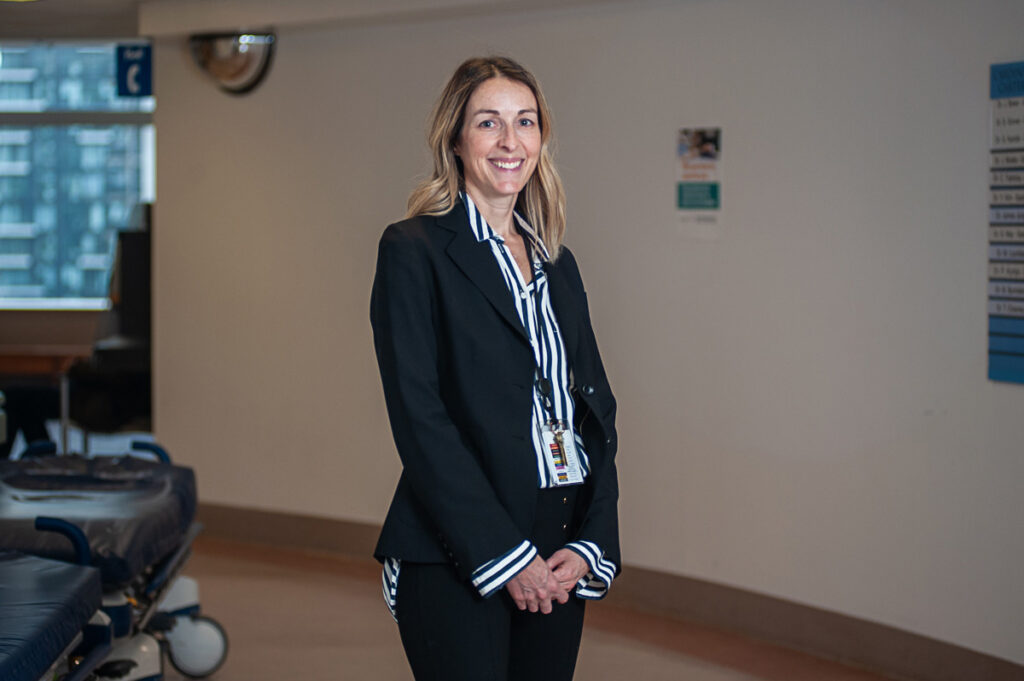 For example, the unit has included CHARTWatch in their daily quality huddles on the unit.
"Every person that is on the unit at that time is engaged in the huddle and CHARTWatch is part of the conversation," says Tobin. "Everybody is aware that the patient in a particular bed is high on CHARTWatch, and to keep an eye on them."
"The main positive impact is creating a strong focus on the sickest patients," says Gholami. "Everyone on the floor is more sensitized to those patients so they get the care that they need."
Creating better patient experiences
The team continues to work closely with Signal 1 and Unity Health's Data Science and Advanced Analytics team to refine the CHARTWatch Surgical platform. They also continue to gather and analyze data to see if the platform is having a positive impact on patient outcomes on the unit. As the team more closely monitors patients who are at high risk, they hope to see fewer medical emergencies and intensive care transfers.
"CHARTWatch gives you that added reassurance and validation," says Mega. "There's a reason these patients are flagged. It doesn't replace your clinical intelligence, but it definitely helps to enable better patient outcomes."